Charter and voucher supporters double down on spending in 2022 Texas primary races

Teach the Vote
Texas Legislature Elections TEA | Commissioner | SBOE Privatization | Vouchers Deregulation | Charter Schools
Date Posted: 5/18/2022 | Author: Mark Wiggins and Jennifer Mitchell
ATPE reported in February 2022 on the enormous campaign contributions being funded by proponents of private school vouchers and charter schools ahead of the March 1 Texas primary election. Several of those primary races did not produce an outright winner in March and will be decided by the runoffs taking place Tuesday, May 24. With early voting underway this week, Texans are getting a look at new campaign finance reports that show the latest numbers. It's no surprise that voucher backers continue to spend heavily. Additionally, organizations that support the expansion of charter schools have spent nearly a million dollars on Texas primary races between late February and May.

The Texas Charter Schools Now PAC spent $405,000, and the Legacy 44 PAC spent $407,000 between February 20 and May 14 of this year, according to campaign finance reports submitted this week to the Texas Ethics Commission. Both PACS have ties to the Texas Public Charter Schools Association and are financed by Walmart heir Jim Walton and Netflix founder Reed Hastings, two of the nation's wealthiest financial supporters of school privatization efforts. The two PACs combined for $812,000 in campaign spending over the most recent reporting period.


The latest campaign finance reports show charter schools have doubled down on efforts to decide the outcomes of races in the Texas Legislature and on the State Board of Education (SBOE) and have spent heavily in races that are headed to a May 24 runoff.

Among the top beneficiaries of charter school spending are Luis Villarreal, a former staffer for Sen. Eddie Lucio, Jr. (D-Brownsville), who received more than $127,000 in in-kind contributions from the two PACs in his Democratic primary runoff for House District (HD) 37. Texas Charter Schools Now PAC also spent $19,000 on negative advertising attacking Villarreal's runoff opponent, SBOE Member Ruben Cortez (D-Brownsville). Cortez has consolidated the support of pro-public education organizations such as Texas Parent PAC and has a history of holding charter schools to account on the SBOE.

Similarly, charter organizations spent nearly $139,000 on Victor Perez, who is challenging Texas Parent PAC-endorsed Pete Garcia in the Democratic primary runoff for SBOE District 2 in South Texas. Legacy 44 PAC gave more than $184,000 to Staci Childs in the Democratic runoff for SBOE District 4 in the greater Houston area, where Texas Parent PAC has endorsed Coretta Mallet-Fontenot.

Texas Parent PAC was formed by parents and public school advocates explicitly to oppose private school vouchers, and it more recently expanded its mission to include enhancing transparency and oversight of charter schools. By contrast, the organization spent a little more than $22,000 during the same reporting period, including $1,500 to support Pete Garcia and just shy of $8,000 in support of Cortez.

Charter interests also spent tens of thousands of dollars supporting other runoff candidates, including Ellen Troxclair in the Republican primary runoff for HD 19, Christian Hayes in the Democratic primary runoff for HD 22, and Morgan LaMantia in the Democratic primary runoff for Senate District (SD) 27. LaMantia may be an outlier, however, as she also earned the Parent PAC endorsement.


Charter schools are publicly funded by Texas taxpayers but are run by private entities with unelected governing boards. This has often led to criticism over how charter schools have elected to spend taxpayers' money. The state's largest charter school chain, IDEA Public Schools, became the target of multiple investigations after a series of scandals including the alleged misuse of taxpayer funds and extravagant purchases, such as a private jet and a suite at San Antonio's AT&T Center. Just last week, IDEA announced plans to hire as its next superintendent the Texas Education Agency (TEA) staffer who was overseeing the agency's investigation into IDEA.

ATPE has previously reported on the extravagant spending by charter school organizations intent on reshaping the Texas Legislature, which writes laws to regulate charter schools, and the 15-member SBOE, which oversees the approval of new charter chains and has vetoed several high-profile applicants in recent years. The latest round of spending confirms that charter school financiers are committed to betting big, especially in the runoffs for state board seats.

The massive spending by privatization interests isn't confined to charter schools. Bankrolled by pro-voucher Midland billionaire Tim Dunn and run by former Rep. Jonathan Stickland (R-Bedford), the Defend Texas Liberty PAC is the spiritual successor to the disgraced Empower Texans PAC. The rebranded organization spent $2.5 million during the period between February 20 and May 14.

In a May 18 article, Houston Chronicle writer Jasper Scherer wrote about the recent surge in spending by PACs aiming to steer votes in favor of private school vouchers in the 2023 legislative session. The Texas Senate, under Lt. Gov. Dan Patrick's (R) leadership, has advanced voucher bills in recent years that Texas House members refused to pass. Voucher proponents hope to change that in the upcoming session, buoyed by newly announced support from Gov. Greg Abbott (R). Groups including Defend Texas Liberty PAC and the Betsy DeVos-affiliated Texas Federation for Children PAC are in many cases backing challengers running against incumbent Republican lawmakers supported by House Speaker Dade Phelan (R-Port Neches).

"The 'school choice' movement has stalled in recent years at the Capitol, with all but 29 House lawmakers voting last spring to bar state funds from being used on a voucher program to send kids to private schools," wrote Scherer. "But school choice advocacy groups have gained renewed momentum since Abbott rolled out a 'Parental Bill of Rights' earlier this year, then touted his support for a private school voucher program last week. The push comes as conservatives already are focused intently on classroom-related politics, mostly centered around restricting how teachers can talk about race and gender."

Ironically, Scherer noted that two of the Republican incumbents targeted by the PACs because of their opposition to private school voucher bills – Reps. Kyle Kacal (R-Bryan) and Glenn Rogers (R-Graford) – have Gov. Abbott's endorsement.

Defend Texas Liberty PAC also gave $5,000 to Carrie Isaac, who faces Texas Parent PAC-endorsed Barron Casteel in the Republican primary runoff for HD 73, and $50,000 to Texas Attorney General Ken Paxton (R), whose reelection bid has gone to a runoff against current Land Commissioner George P. Bush (R).


Despite the eye-popping numbers, it's important to remember that no amount of money can buy your vote. It's more important than ever to do your own research and share what you've learned from our candidate profiles here at Teach the Vote. Make sure to vote in EVERY election and encourage your friends and family to vote with you.

Early voting in the primary runoffs is currently underway across the state and ends Friday, May 20. Election Day is May 24. For information on eligibility to vote in either party's runoff election, check out this Teach the Vote blog post.
Texas Legislature, Elections, Curriculum | Instruction, Privatization | Vouchers, School Safety
05/05/2023
Don't forget to vote Saturday in the May 6 local election. Plus, the House will be tackling its first Saturday calendar, which means sine die is nigh.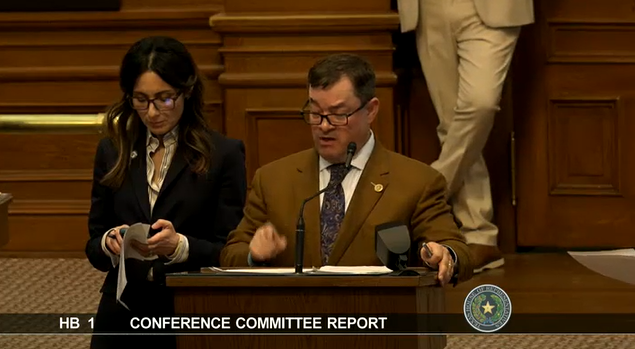 School Finance, Retirement | TRS | Social Security, Texas Legislature, Privatization | Vouchers, Educator Compensation | Benefits
05/30/2023
HB 100 was a casualty of a breakdown in communications between the House and Senate as the regular session drew to a close.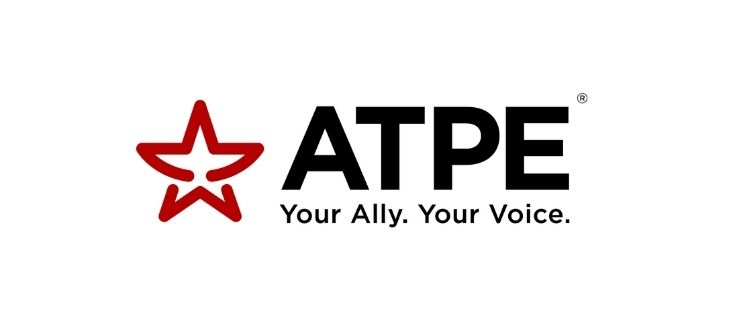 School Finance, Texas Legislature, Privatization | Vouchers, Educator Compensation | Benefits
05/28/2023
ATPE thanks legislators who stood strong with public education students and educators during the 2023 regular legislative session.