Champing at the bit: The rush to respond to SBOE's rejection of edTPA as a certification exam for Texas teachers

Teach the Vote
Educator Preparation | Certification Texas Legislature TEA | Commissioner | SBOE
Date Posted: 7/26/2022 | Author: Andrea Chevalier
On Thursday, July 21, 2022, the State Board for Educator Certification (SBEC) convened a work session to discuss a path forward after another state board unanimously rejected its plan to implement edTPA as a new certification exam. Invited panelists included ATPE Lobbyist Andrea Chevalier, who represented teacher professional organizations in Texas, as well as a representative of higher education EPPs, alternative certification EPPs, P-12 administrators, and educator certification officers. SBOE Member Marisa Perez-Diaz (D-Converse) also participated in the panel to provide the SBOE perspective. Find an archived video of the SBEC work session here.

Background

In 2018, the Texas Education Agency (TEA) awarded a contract to testing company Pearson, which administers the nationally developed edTPA performance assessment. TEA intended edTPA to become a replacement for the existing Pedagogy and Professional Responsibilities (PPR) exam required for standard and probationary certification in Texas. The action was met with serious blowback from the education preparation community, eventually prompting a step back to piloting edTPA in educator preparation programs (EPPs) that chose to participate. In April 2022, SBEC voted to move from the piloted edTPA to full implementation, despite significant lingering opposition from educator groups and other stakeholders. Chevalier chronicled the origins of the edTPA saga in her blog post, "Cart before the horse edTPA in Texas."

The SBEC rule change faced one more hurdle. Texas law requires adopted SBEC rules to be approved by the elected State Board of Education (SBOE) before they may take effect. SBOE members unanimously rejected edTPA at their June 2022 meeting, sending a few clear messages to TEA and SBEC. SBOE members agreed that the PPR could be improved and questioned the effectiveness of the Accountability System for Educator Preparation Programs (ASEP). Read more about the SBOE vote on edTPA in this blog post by ATPE Lobbyist Mark Wiggins.


The lack of stakeholder buy-in and feedback throughout the edTPA saga in Texas over the past four years was another key issue that gave SBOE members pause. Member Pat Hardy (R-Fort Worth) said, "I don't think we are in a position to go forward with this without more support in the field. Obviously, there is something lacking when there is so much opposition." In his closing remarks before the unanimous veto, SBOE Chair Keven Ellis (R-Lufkin) noted that there were more options than just edTPA and PPR. He suggested a Texas-developed certification exam or implementing performance-based assessment as a part of EPP curriculum requirements. Ellis also signaled to SBEC and TEA that stakeholder feedback was non-negotiable in future deliberations, even suggesting he would convene a meeting himself the very next Monday with all interested parties present.

Options identified by TEA

"Options" was the name of the game at SBEC's Thursday work session. Over the course of several hours, TEA staff walked the board through four "statutorily allowable" options for actions they could take following the SBOE veto of the edTPA rule. (See figure below.)  TEA staff had shared a draft of the four predetermined options with ATPE's Chevalier and the other panelists the Friday before the work session, causing a consistent opinion among panelists that there was not enough time to effectively gather feedback from their constituencies.
During the panel presentation, which occurred during the final hour of the lengthy work session, Chevalier shared the educator groups' perspective that it is preferable to implement a performance-based evaluation as an EPP requirement, not as a certification exam, such as in Option C. Chevalier emphasized, "Exams don't prepare teachers, programs do." Perez-Diaz also noted that Option C was most aligned with the direction the SBOE wanted to take and said she wanted to engage in a "deeper dive" of developing something that could stand alongside edTPA.

Despite the tight timeline to review these options, there was agreement among panelists that Options B and D were not preferable, especially since they called for implementing edTPA. Under those options, EPPs would make the switch to edTPA, which wouldn't solve any of the SBOE's or stakeholders' concerns with the assessment, but then potentially switch again to a different exam, causing unnecessary use of resources and adding complexity where it isn't needed.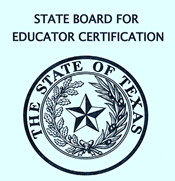 Although exams play an important role in EPP accountability, discussions about a post-SBOE rejection of edTPA shouldn't necessarily be focused on using an exam as a key lever for EPP improvement. Teachers have shared with ATPE that their certification exam was a very small piece of their preparation and certification experience, dwarfed by the importance of having quality coursework and support and mentorship from their EPP and districts. Fortunately, SBEC has full authority under Texas Education Code (TEC) §21.044(a) to set the training requirements one must meet to obtain a certificate, enter an internship, or enter an induction-year program.

TEA staff explained during the work session that SBEC would not be able to hold EPPs accountable for increased training requirements because the board cannot legally add any new criteria or "indicators" to the state's Accountability System for Educator Preparation (ASEP) without legislative authorization. However, ATPE believes the statutory limitations on changing ASEP should not preclude the board from increasing the rigor of required training.

SBEC has authority under TEC §21.045(b)(5) to collect any information necessary to assess the effectiveness of EPPs. TEA staff explained during the Thursday meeting that SBEC could hold EPPs accountable by setting a performance standard for an internal assessment (e.g., 95% of candidates are rated as proficient on a portfolio of their work during student teaching) that factors into the program's yearly accreditation. Furthermore, under TEC 21.0451, SBEC can sanction programs that are not in compliance with rules and state laws or accountability standards. (The largest Texas EPP, known as A+ Texas Teachers or Texas Teachers of Tomorrow, was just sanctioned for noncompliance with basic SBEC regulations such as pairing its candidates with mentor teachers.)


In her presentation, Chevalier also acknowledged that the current PPR exam could be improved and suggested a periodic and systematic review of certification exams moving forward. Commissioner of Education Mike Morath and others have called the 20-year-old PPR inadequate and "trash," and that the PPR pass rate is high, which, when factored into ASEP, does not provide differentiation in program performance. With a periodic review, as Chevalier explained, the state could continuously evaluate whether the certification exams were functioning effectively rather than waiting 20 years.

When SBEC Member Rex Gore asked if the agency would be able to say which EPPs were in the top 10 and which were in the bottom 10, with evidence, TEA staff answered that EPPs are rated as accredited, accredited-warned, or accredited-probation but that there is no differentiation within those categories. Therefore, in addition to ensuring accurate data can be captured for all ASEP indicators, the inability to clearly determine program performance further supports the idea that it may be necessary to evaluate ASEP in its entirety. The 88th Texas Legislature meets in January 2023, which provides an opportunity to discuss potential modifications to the statutory framework of ASEP in TEC §21.045.
 
"Option E"

Chevalier pressed that the structure of the SBEC work session discussion was limiting in that it was not clear what the underlying policy problems are, as a crucial starting point. Instead of champing at the bit for a performance assessment, the first decision point should be in response to the question, "What is the problem?"


The stakeholder, SBEC, and SBOE discussions regarding edTPA have caused many issues to rise to the surface – the fact that 40% of new teachers are teaching on an intern certificate, for which EPP candidates only have to pass a content exam and complete 30 hours of field observation (15 of which can be in virtual settings); the perceived ineffectiveness of ASEP; and the inconsistency in quality across traditional, alternative certification, and post-baccalaureate EPPs. When asked at the work session which of the options would be ideal, panelists replied that an additional "option E" should be explored to continue to engage stakeholders and define the issues at hand.

After defining a clear problem, P-12 educators, administrators, and EPP representatives must be involved in creating solutions that will work for the field, especially during the current teacher shortage. Careful consideration must be given to the implications of any choice on the entire pipeline, because right now, the state's greatest challenge is the hundreds of vacancies in school districts. Though we want students to have the highest quality teachers possible, we are concerned they may not have a teacher at all.

Looking ahead

The future of edTPA in Texas remains hazy. The edTPA pilot was set to conclude August 31, but TEA has indicated that the national assessment will continue to be offered until an alternative is defined. SBEC rules in 19 Texas Administrative Code (TAC) 230.1(17) call for the certification board to review the pilot before Sept. 1, 2022. No such review has occurred yet, and SBEC won't meet again until Sept. 30. TEA staff have said SBEC will continue to discuss improving educator preparation at its September meeting.


Meanwhile, state legislators have taken an interest in the edTPA debate, but it's too soon to know if they will make any changes to state law next year that could change certification requirements or the way EPPs are held accountable. The House Public Education Committee invited SBOE Chair Ellis and Member Tom Maynard (R-Georgetown) to appear at a July 26 interim hearing to discuss their board's decision to reject edTPA as a new certification exam. Maynard and Ellis expressed that improvements should be made to teacher certification exams, but they said the SBOE was concerned with implications of using edTPA as a certification exam in Texas, especially during an extreme teacher shortage. Ellis also shared that he was in conversation with SBEC Chair Jean Streepey to conduct a joint SBEC/SBOE work session during the SBOE's upcoming Aug. 30-Sept. 2 meeting.

When it comes to decisions about changing educator preparation and certification requirements, ATPE believes it will be beneficial to slow down the process, ensure stakeholders have ample time to gather feedback, and involve the legislature, if necessary. The goal should be to make informed changes that are easily digestible by practitioners and won't cause a shock to the system, when it is already teetering precariously on a cliff.
Educator Preparation | Certification, Texas Legislature, Educator Rights, Curriculum | Instruction, TEA | Commissioner | SBOE, Deregulation | Charter Schools, School Safety
03/29/2023
The committee met Tuesday, March 28, 2023, and ATPE testified on several bills. Votes on pending bills were also taken.
School Finance, Texas Legislature, School Safety
03/28/2023
The House Select Committee on Youth Health and Safety heard several bills Monday, March 27, 2023, intended to address school shootings.
School Finance, Educator Preparation | Certification, Retirement | TRS | Social Security, Texas Legislature, Curriculum | Instruction, Privatization | Vouchers, School Safety, Educator Compensation | Benefits
03/24/2023
ATPE testifies against vouchers at marathon Senate Education Committee hearing, plus House committees hear bills on student restraint, curriculum, pre-k certification, and more.