Census deadline is now Oct. 15 following Supreme Court ruling

Teach the Vote
Congress | Federal COVID-19
Date Posted: 10/14/2020 | Author: Andrea Chevalier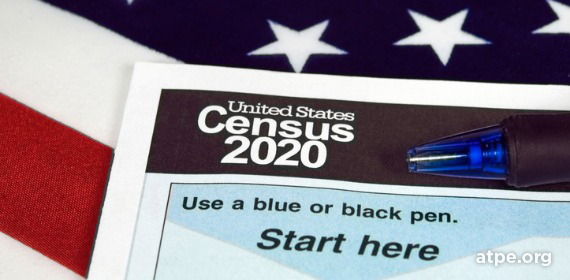 At the request of the Trump administration, the United States Supreme Court yesterday issued an order to cut the 2020 Census count short — bumping up the deadline for individuals to submit their online census responses to October 15 at 11:59 P.M. Hawaii time. For residents here in Texas, that deadline for online submissions translates to Friday, October 16, at 4:59 A.M. Central Daylight Time or 3:59 A.M. Mountain Daylight Time. Paper responses to the census must be postmarked by Thursday, October 15, 2020.
If you have not filled out your census, you can do so online HERE.
The deadline for the census count has fluctuated ever since the COVID-19 pandemic disrupted census operations. Before the Supreme Court ruled, the most recent deadline as ordered by lower courts was to be October 31. That came after lawsuits were filed in response to the U.S. Department of Commerce's August 3 announcement that it would end census collection on September 30.
Under federal law, the census data must be delivered to the states in the form of apportionment counts (to determine how many seats each state gets in the House of Representatives) by December 31, 2020. The U.S. House of Representatives has already filed and passed bipartisan legislation that would extend the census deadlines required by federal law to give the U.S. Census Bureau more time to process and tabulate census data before sending it to the states. The U.S. Senate, however, has not taken similar action.
The U.S. Supreme Court order was made at the request of the Trump administration, who argues that there will not be enough data processing time in order to meet the December 31 deadline to send apportionment data to the states. Others argue the push to shorten the timeline advances a Trump administration policy that aims to exclude unauthorized immigrants from census counts, which could decrease the number of U.S. House members representing Texas in Congress. This exclusionary proposal was blocked by a lower court in September but has since been appealed by the Trump administration and now sits pending before the U.S. Supreme Court.
Due to the extensive field work of census enumerators, Texas is at a response rate of 99.9% while other states such as Louisiana and Mississippi are at lower rates and need more time. What is really at stake is if the Trump administration follows through with its plan to exclude individuals from the count, as the long-standing interpretation of the census has been to count all persons living in the United States. Any exclusion would not only impact representation, but also essential funding for public education, transportation, and health care.
Texas Legislature, Congress | Federal, COVID-19, Curriculum | Instruction, TEA | Commissioner | SBOE, School Safety, Educator Compensation | Benefits, Testing | Accountability
08/26/2022
The ATPE Governmental Relations team recaps the past week's education news, legislative and election updates, and regulatory developments.
School Finance, Educator Preparation | Certification, Retirement | TRS | Social Security, Texas Legislature, Curriculum | Instruction, Privatization | Vouchers, School Safety, Educator Compensation | Benefits
03/24/2023
ATPE testifies against vouchers at marathon Senate Education Committee hearing, plus House committees hear bills on student restraint, curriculum issues, pre-k certification, and more.
03/23/2023
The Texas Senate Education Committee heard overwhelming opposition to school vouchers in a marathon hearing Wednesday, March 23.