Biden takes immediate action on education issues

Teach the Vote
Congress | Federal COVID-19 Curriculum | Instruction
Date Posted: 1/22/2021 | Author: Andrea Chevalier
On January 20, Joe Biden took his oath of office as the 46th President of the United States. Shortly thereafter he took several executive actions, even signing some of the new orders on the same day of his inauguration. A handful of the new president's executive orders and directives relate to education and are listed below:

Highlights of January 20 Executive Orders:

Federal student loan payments: President Biden directed the Acting Secretary of Education to extend the coronavirus-related pause on student loan interest charges and collections. The president's nominee to become the new Education Secretary, Dr. Miguel Cardona, has not yet been confirmed by the U.S. Senate.

DACA: Biden directed the Secretary of Homeland Security to take all appropriate actions, consistent with the law, to "preserve and fortify" the Deferred Action for Childhood Arrivals (DACA) program. This action reverses course from that of former President Donald Trump, who hoped to end the program when he first took office in 2017. According to news reports, there are an estimated 20,000 educators across the country who are protected by DACA.

Discrimination: In an executive order, Biden stated, "Children should be able to learn without worrying about whether they will be denied access to the restroom, the locker room, or school sports." He directed the head of each federal agency to conduct an internal review and take actions to remediate any discriminatory practices based on gender identity or sexual orientation.

Support for Underserved Communities: In an executive order on "Advancing Racial Equity and Support for Underserved Communities Through the Federal Government," Biden acknowledged systemic inequities and laid out several directives to assess how the government advances equity in underserved communities. Notably, the order revokes a controversial report on patriotic education that the Trump administration had hurriedly released Monday before the former president left office. The report was written by Trump's "1776 Commission," which Biden also disbanded this week. Historians had widely criticized the commission and its report, which the former president hoped would be taught in schools across the country. Critics said the report had failed to identify its sources, downplayed the history of slavery, failed to acknowledge Native Americans' role in U.S. history, and condemned the civil rights movement.

Highlights of January 21 Executive Actions:

Reopening schools: President Biden released an executive order to support reopening schools and early childhood education providers, stating the health and safety of children, students, educators, families, and communities is "paramount" and that every student should receive a high-quality education, during and beyond the pandemic. Through directives to agency heads and other entities, the executive order aims to accomplish a variety of objectives, including the following:
Evidence-based guidance to help schools decide whether and how to reopen, including using safety measures such as masks to the risk of viral spread
A "Safer Schools and Campuses Best Practices Clearinghouse" to enable the sharing of lessons learned and best practices
A report on COVID-19's disparate impacts on student groups
The collection of data necessary to understand COVID-19's impact on students and educators, including data on the status of in-person learning
Support for the development and operation of contact tracing programs
COVID-19 screening and testing:
In another executive order, Biden established a national COVID-19 Pandemic Testing Board that will support screening and testing for schools and priority populations.
A full list of President Biden's executive orders and other actions can be found at
WhiteHouse.gov
.
Texas Legislature, Congress | Federal, COVID-19, Curriculum | Instruction, TEA | Commissioner | SBOE, School Safety, Educator Compensation | Benefits, Testing | Accountability
08/26/2022
The ATPE Governmental Relations team recaps the past week's education news, legislative and election updates, and regulatory developments.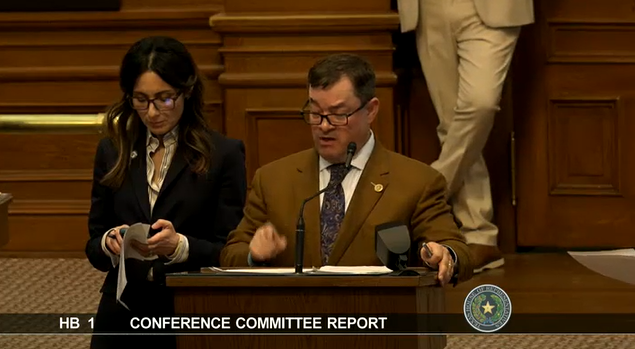 School Finance, Retirement | TRS | Social Security, Texas Legislature, Privatization | Vouchers, Educator Compensation | Benefits
05/30/2023
HB 100 was a casualty of a breakdown in communications between the House and Senate as the regular session drew to a close.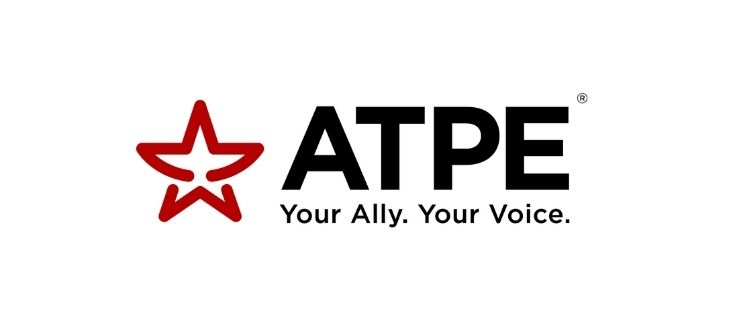 School Finance, Texas Legislature, Privatization | Vouchers, Educator Compensation | Benefits
05/28/2023
ATPE thanks legislators who stood strong with public education students and educators during the 2023 regular legislative session.