BREAKING: Texas House Speaker issues 2022 interim charges to legislative committees

Teach the Vote
Date Posted: 3/10/2022
Texas House Speaker Dade Phelan (R-Port Neches) released the 87th Legislature's interim committee charges for the House of Representatives today. For the remainder of the year, House committees will meet to discuss and hear from stakeholders on these issues, ultimately preparing a report before the start of the next legislative session in January 2023. ATPE's lobby team will be monitoring the work of these committees and providing input on the interim charges that are important to our members.
Speaker Phelan also announced today the creation of a new House Select Committee on Health Care Reform, to be chaired by Rep. Sam Harless. The committee is intended "to provide a cross-jurisdictional forum for the examination and consideration of issues that broadly affect the state's health care delivery system." The select committee will study such topics as health care affordability, pricing transparency, preventive care, and access to care for low-income and at-risk populations.
The House Committee on Public Education (HPE) will monitor legislation passed during last year's regular and special sessions, as well as the school finance reforms that were adopted in 2019 through House Bill 3 (86R). COVID-19 impacts on the education system also figure prominently in this year's charges. The HPE committee is also being asked to complete a study assigned to it last year regarding the education of migrant children in Texas public schools and "the impact, including any financial impact, to the Texas public school system of an increase in the number of children crossing the Texas-Mexico border." See the full list of the committee's interim charges below.
Interim Charges for the House Committee on Public Education
Monitor the agencies and programs under the Committee's jurisdiction and oversee the implementation of relevant legislation passed by the 87th Legislature. Conduct active oversight of all associated rulemaking and other governmental actions taken to ensure the intended legislative outcome of all legislation, including the following: HB1525 and HB 3 (86R), relating to public school finance and public education; HB 4545, relating to assessment of public school students and providing accelerated instruction; SB 1365, relating to public school organization, accountability, and fiscal management; SB 1716, relating to supplemental special education services and instructional materials for certain public school students; and HB 3906 (86R), relating to the assessment of public school students, including the development and administration of assessment instruments, and technology permitted for use by students.
Complete study of assigned charges related to the Texas-Mexico border issued in June 2021.
Identify and examine efforts to ensure that parents have a meaningful role in their children's education. Recommend necessary changes in both independent school district board and open enrollment charter governing board governance to protect the right of parents to participate in their child's education.
Examine partnerships between K-12, higher education institutions, and employers that promote postsecondary and career readiness and identify current obstacles that public schools, higher education institutions, and employers face. Make recommendations to ensure career and technical education programs, internships, apprenticeships, and other opportunities are more accessible.
Evaluate the impact of the pandemic on the state's teacher workforce, and current practices to improve the recruitment, preparation, and retention of high-quality educators. Explore the impact of the educator preparation program regulatory environment. Make recommendations to improve educator recruitment, retention, and preparation throughout the state. (Joint charge with Committee on Higher Education)
Study the effects of COVID-19 on K-12 learning loss and best practices that exist to address learning loss. Monitor the implementation of state and local plans to address students' achievement gaps. Make recommendations for supporting the state and local efforts to increase academic development.
Examine the impact of COVID-19 on students' mental health, including the availability and workload of mental health professionals across the state and their role in the public school system. Make recommendations to reduce or eliminate existing barriers to providing mental health services in a traditional classroom setting or through teletherapy.
Study the unfulfilled recommendations from the 2016 Commission on Next Generation Assessments and Accountability. Evaluate the state's progress on assessments and accountability and consider possible legislation to support the recommendations from the report. Study and recommend measures needed at the state level to prevent unintended consequences to students, campuses, and districts, including changes that could improve the system for students or help public schools serving a disproportionate number of educationally disadvantaged students impacted by the pandemic.
Monitor and analyze the state policy on curriculum and instructional materials used in public schools.
Examine the causes and contributors for chronic absenteeism in public schools and its impact on student outcomes. Consider techniques and approaches that have been utilized by public schools to identify students who are chronically absent and return these students to classrooms.
Review the impact of investments of the Permanent School Fund by the State Board of Education in businesses and funds owned or controlled by the Russian government or Russian nationals, and determine the need for investment restrictions. Consider the impact of any proposed investment restrictions on fund performance.
A few other House committees will also look at interim charges that intersect with education matters. For example, the House Appropriations Committee will review how the Texas Education Agency (TEA) and local school districts have used federal COVID-19 relief dollars to address students' instructional loss and mental health challenges.
The House Committee on Ways & Means will consider methods of providing additional property tax relief and evaluate tax incentives that are used to lure businesses to Texas from other states. Any changes to the tax laws could affect future revenue that is available for public education.
Reviewing the actuarial soundness of the Teacher Retirement System (TRS) pension fund will be one of the charges for the House Committee on Pensions, Investments & Financial Services (PIFS). The committee also will take a look at how last year's HB 1585 and SB 1444 have been implemented. HB 1585 was the TRS sunset bill, which made several changes to TRS operations and rules. SB 1444 dealt with school districts' ability to opt in or out of the TRS health insurance programs, and the bill called for regional studies of school district employees' health care needs and coverage options. Also on the PIFS committee's list of interim charges is reviewing public retirement systems' investments in business or funds owned or controlled by the Russian government or Russian nationals.
The House Committee on State Affairs is asked to monitor the implementation of last year's HB 5 to expand broadband access in rural parts of the state. The committee's homework assignments also include exploring cybersecurity and protections for the state's information technology infrastructure.
Additionally, the House Committee on Defense & Veterans Affairs will evaluate the needs of veterans and their families as they return to civilian life, including access to employment and education, among other services.
Finally, the House Committee on Elections will study the timeliness and of election results reported soon after polls close on an election day and determine the reasons for any delays or inaccuracies in those initial reports. During the recent March 1 primary elections, some of the state's largest counties encountered difficulties that resulted in delayed or incomplete reporting of votes.
The Texas Senate has not yet released its interim charges, but Lt. Gov. Dan Patrick has asked senators to submit their requests for issues to be included among them. Stay tuned to Teach the Vote for news about the Senate interim charges, plus reporting on any interim committee hearings that take place this year.
School Finance, Educator Preparation | Certification, Retirement | TRS | Social Security, Texas Legislature, Curriculum | Instruction, Privatization | Vouchers, School Safety, Educator Compensation | Benefits
03/24/2023
ATPE testifies against vouchers at marathon Senate Education Committee hearing, plus House committees hear bills on student restraint, curriculum, pre-k certification, and more.
03/23/2023
The Texas Senate Education Committee heard overwhelming opposition to school vouchers in a marathon hearing Wednesday, March 23.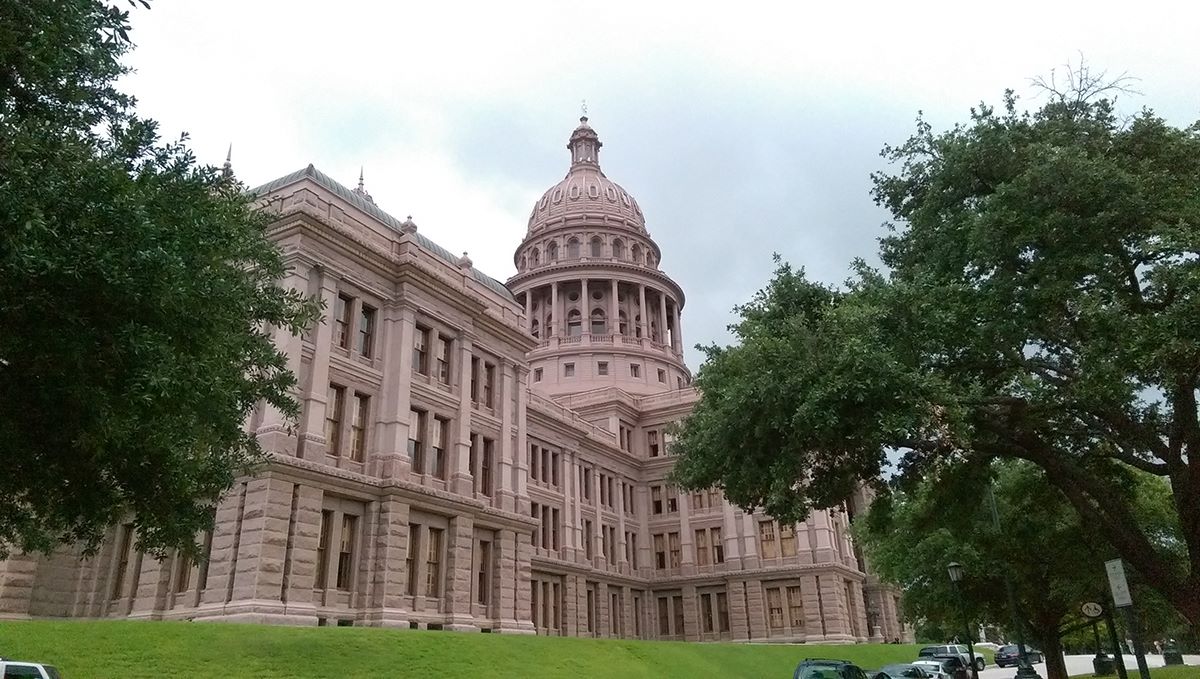 Educator Preparation | Certification, Texas Legislature, Curriculum | Instruction, Privatization | Vouchers, School Safety, Testing | Accountability
03/23/2023
The pace at the Capitol noticeably increased this week, including in the House Public Education Committee where ATPE testified on several bills.