BREAKING: Abbott says schools to remain closed, offers early plan to open other Texas businesses

Teach the Vote
Congress | Federal COVID-19
Date Posted: 4/17/2020
Today, Gov. Greg Abbott held a press conference at the Texas State Capitol in which he outlined early plans for reopening the state to commerce. While additional businesses and services will be authorized beginning next week, Texas schools will remain physically closed for the remainder of the 2019-20 school year due to safety concerns. In his press conference today, Abbott added that the commissioners of education and higher education each will provide guidance to schools on how they may conduct graduations this spring. Distance learning will continue, and educators will be allowed access to school buildings in order to facilitate this.
Gov. Abbott's April 17 announcement and issuance of new executive order come on the heels of a consequential press briefing by President Donald Trump yesterday. Trump detailed a phased re-opening of the country and shared new federal guidelines that include three phases of progressive opening. In phase one, schools that are already closed should remain closed. In order to move from one phase to the next, states must pass "gating" criteria to prove that there has not been any rebound in viral outbreak. For instance, with adequate testing in place, states must show that confirmed cases and cases with flu-like and COVID-like symptoms have declined over a 14-day period.
Similarly, the governor announced plans today for a phased re-opening of the state, starting today. Businesses that present little to no impact on the spread of the virus are being allowed to open first, with appropriate safety measures as prescribed by the state in place, followed by a second phase on April 27 for additional businesses to open, and a third phase in May. Under the state's plan, existing restrictions on surgeries and other medical protocols are being eased next week and additional retail businesses will be allowed to re-open next Friday as long as they operate using a "to go" or delivery-based model only, as many restaurants are already doing. Abbott announced that state parks will re-open on Monday, April 20, but six-foot distancing, limits on the size of groups, and facial covering requirements will remain in effect. During today's press conference, the governor also named a long list of business leaders and current and former elected officials who will serve on a "strike force" to oversee the re-opening process.
Gov. Abbott said that revised guidelines for the state will be shared on April 27, 2020, including an update on the statewide stay-at-home order that is set to expire April 30. ATPE's lobby team will provide additional updates on the new executive orders this afternoon in our Week in Review blog post here on Teach the Vote.
Texas Legislature, Congress | Federal, COVID-19, Curriculum | Instruction, TEA | Commissioner | SBOE, School Safety, Educator Compensation | Benefits, Testing | Accountability
08/26/2022
The ATPE Governmental Relations team recaps the past week's education news, legislative and election updates, and regulatory developments.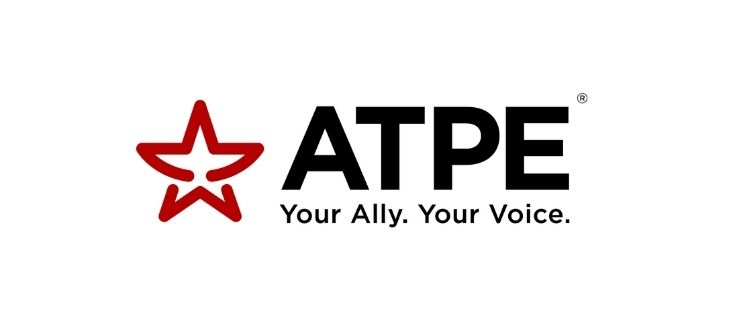 School Finance, Texas Legislature, Privatization | Vouchers, Educator Compensation | Benefits
05/28/2023
ATPE thanks legislators who stood strong with public education students and educators.
School Finance, Retirement | TRS | Social Security, Texas Legislature, Educator Rights, Curriculum | Instruction, Privatization | Vouchers, School Safety, Educator Compensation | Benefits
05/26/2023
Vouchers are still a threat and the attorney general faces impeachment in the final days of the 88th Legislature.