Another round of federal stimulus inching closer to reality

Teach the Vote
School Finance Congress | Federal COVID-19
Date Posted: 7/28/2020 | Author: Mark Wiggins
Another round of federal relief money is one step closer to becoming a reality, as Republicans in the U.S. Senate on Monday presented their proposal two months after Democrats passed theirs out of the U.S. House of Representatives. With substantial differences between these latest two COVID-19 relief proposals, however, there is much work to be done to negotiate a plan that can pass out of both chambers.
The $1 trillion Republican proposal, dubbed the Health, Economic Assistance, Liability Protection, and Schools (HEALS) Act, includes $105 billion for education, $70 billion of which would go to K-12 schools specifically. However, two-thirds of that funding, roughly $47 billion, would only flow to schools that reopen for in-person instruction and would not be available to schools that only offer virtual instruction in response to high levels of local COVID-19 infections. Schools that delay in-person instruction for safety reasons could receive some of the remaining one-third of the funding that would be split among all schools, regardless of whether they open in-person or through distance methods. Similar to the Coronavirus Aid, Relief, and Economic Security (CARES) Act, signed by President Trump on March 27, the new proposal also includes $5 billion for state governors to spend on K-12 and higher education.
Even though states would receive funds under the Republican HEALS Act proposal based proportionately on their previous school year's Title I funding, states would have to reserve a proportional portion of the federal funding for private schools. Private schools receiving federal funds would not be subject to the same requirements under the GOP proposal as public schools. The new proposal does not include a requirement to provide "equitable services" to private schools under the new funding as was included in the CARES Act.
The Republican proposal also includes immunity from liability intended to shield school districts and businesses that reopen amid the pandemic from lawsuits by employees or customers who are exposed to the virus or become infected as a result.
Another major headline of the Senate plan includes lower monthly unemployment payments. Payments would decrease from the current $600 per week down to $200, which could be combined with state unemployment benefits for up to 70% of a person's wages before losing their job due to the pandemic. Those unemployment payments, created by the CARES Act in March, are scheduled to expire this weekend unless extended by Congress. The GOP plan would extend the moratorium on evictions, a provision from the first CARES Act that has already lapsed, and would provide another round of stimulus checks using the same criteria as under the CARES Act. Each individual earning up to $75,000 per year would receive $1,200, and decreasing amounts would be paid to those earning up to $99,000.
The Republican plan is part of a larger package of legislation that includes a stand-alone voucher bill filed by Sen. Tim Scott (R-SC) and cosponsored by Sen. Lamar Alexander (R-TN) that would create a permanent program providing up to $5 billion in tax credits for contributions to scholarship-granting organizations (SGO) that transfer public school dollars to private institutions. This is a perennial proposal advocated by U.S. Secretary of Education Betsy DeVos in her quest to privatize education. The new voucher bill would also direct emergency education funding meant for public schools to SGOs for private use. Expansion of these voucher programs remains a top priority of the Trump administration and Secretary DeVos, as they continue using the pandemic to promote these proposals despite repeated failures to pass them through the Congress.
The House, under Democratic leadership, passed the $3 trillion Health and Economic Recovery Omnibus Emergency Solutions (HEROES) Act back in May. The House bill would provide $90 billion directly to education, including $58 billion for all K-12 schools. Unlike the Senate plan, the House bill provides a separate $950 billion in emergency funding to state and local governments aimed at preventing budget shortfalls that could lead to layoffs of teachers and other public employees.
The HEROES Act would also provide another round of stimulus checks to individuals, and would additionally raise the payout for each dependent to $1,200 up from $500 under the CARES Act. The bill would extend the full $600 weekly unemployment payments into next year, extend the suspension of student loan payments, provide up to $10,000 in student debt relief, and prohibit Secretary DeVos from imposing restrictions on populations of students who receive emergency financial relief under the CARES Act.
Each of these proposals represents the opening bid in negotiations between the two chambers and the Trump administration. Senate Majority Leader Mitch McConnell (R-KY) has expressed a desire to vote on the Senate bill before members leave for recess August 7. The Senate bill was originally expected to be unveiled last week, but was reportedly delayed amid ongoing negotiations with the White House, which supports the Senate's proposal. House Democrats passed their bill in May, but Senate Republicans ignored it and declined to take action on another relief package until recently.
Federal relief for schools would come at a critical time as the 2020-21 school year begins. Regardless of whether instruction is being delivered virtually or in person, school buildings across Texas will once again fill with teachers and staff, necessitating costly safety protocols. Virtual instruction poses added technology costs to districts, which are already looking at potential budget shortfalls due to declining tax revenues caused by the pandemic-induced recession.
Texas is estimated to face a $4.6 billion budget shortfall by the end of 2020, and the 2021 legislative session is already expected to feature drastic cuts in state spending. Federal relief dollars would go a long way in reducing the pressure to cut education spending here in Texas. House Democrats, Senate Republicans, and the president all will have to approve any additional relief package from Congress.
Texas Legislature, Congress | Federal, COVID-19, Curriculum | Instruction, TEA | Commissioner | SBOE, School Safety, Educator Compensation | Benefits, Testing | Accountability
08/26/2022
The ATPE Governmental Relations team recaps the past week's education news, legislative and election updates, and regulatory developments.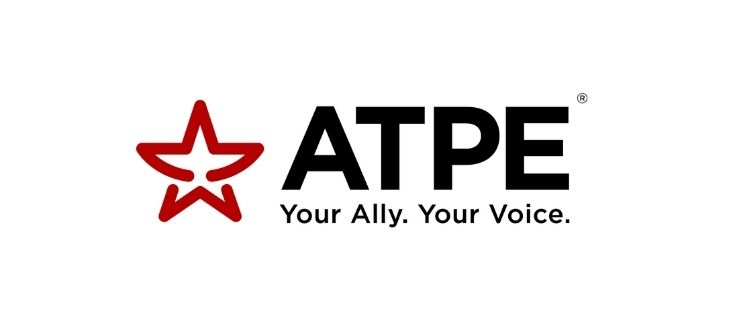 School Finance, Texas Legislature, Privatization | Vouchers, Educator Compensation | Benefits
05/28/2023
ATPE thanks legislators who stood strong with public education students and educators.
School Finance, Retirement | TRS | Social Security, Texas Legislature, Educator Rights, Curriculum | Instruction, Privatization | Vouchers, School Safety, Educator Compensation | Benefits
05/26/2023
Vouchers are still a threat and the attorney general faces impeachment in the final days of the 88th Legislature.