Abbott places social studies curriculum, TRS funding on special session call

Teach the Vote
Retirement | TRS | Social Security Texas Legislature Curriculum | Instruction
Date Posted: 7/07/2021 | Author: Mark Wiggins
Texas Governor Greg Abbott (R) has called a special session of the Legislature to begin Thursday, July 8, 2021. Up until today, no one knew what topics would be included in the governor's call. Abbott announced Wednesday that the special session scheduled to the following day will include TRS funding and controversial legislation focused on social studies curriculum.

After the unprecedented and potentially unconstitutional move of defunding the entire legislative branch through executive veto, Gov. Abbott last month ordered lawmakers to return to Austin on Thursday for a 30-day special session as hundreds of critical, nonpartisan state workers face looming unemployment.

The Legislature may only pass legislation that is included in the governor's call during a special session, but Abbott has kept legislators in the dark for weeks over what legislation he would be asking them to consider. With just 24 hours before the special session is set to begin, Abbott released a list Wednesday of 11 items that lawmakers may consider.

The list contains four items relating to public education, including social studies curriculum, TRS funding, family violence prevention, and restrictions on transgender students participating in UIL activities.

SOCIAL STUDIES CURRICULUM

In his press release, Governor Abbott describes the social studies item as legislation "similar to House Bill (HB) 3979 concerning critical race theory as originally passed by the Texas Senate in the 87th Legislature, Regular Session."

As filed, HB 3979 did not mention or define "critical race theory." The bill mandated that social studies teachers incorporate several American founding documents such as the Declaration of Independence and Federalist Papers, many of which are already included in the Texas Essential Knowledge and Skill (TEKS) for social studies.

The bill also specified that teachers may not be compelled to discuss "current events or widely debated and currently controversial issues of public policy or social affairs." The bill stated that if a teacher chooses to discuss any of these, they must "to the best of their ability, strive to explore such issues from diverse and contending perspectives without giving deference to any one perspective." Critics of the legislation pointed out that this particular language contradicts requirements under the TEKS to discuss issues that may still be controversial, such as the lingering effects of Jim Crow laws, and HB 3979 could require teachers to equivocate on issues such as the Holocaust. As a result, teachers may simply choose not to discuss these issues at all.


The bill separately bars schools from requiring, making part of a course, or awarding extra credit for "political activism, lobbying, or efforts to persuade members of the legislative or executive branch to take specific actions by direct communication at the local, state or federal level, or any practicum or like activity involving social or public policy advocacy." This section of the bill would prohibit the longstanding practice of teaching civic engagement by encouraging students to write their representatives about topics of the students' choosing. This is a pedagogical tool that educators have utilized for decades to give students practical experience communicating with elected leaders who represent them.

ATPE opposed HB 3979 during the regular session, not because of the specific content, but because the job of writing curriculum standards for Texas classrooms belongs to the State Board of Education (SBOE) working with classroom educators – not the Legislature. The SBOE has spent years developing a collaborative process for discussing and approving TEKS that includes extensive input from educators, content experts, and the public with the aim of reducing the influence of politics on classroom curriculum.

The Legislature already passed HB 3979 during the regular session. In the special session, Abbott is specifically requesting the legislature pass the Senate's version of the bill that aimed to eliminate topics added to the bill by legislators on the House floor. Those amendments sought to ensure the TEKS would still include topics such as the history of white supremacy, the Chicano movement, Native American history, women's suffrage, and more. Notably, the Senate's version of HB 3979 was passed in the middle of the night in late May without allowing stakeholders an opportunity to provide input on the bill.

TRS FUNDING

Gov. Abbott is calling for special session legislation similar to ATPE-supported HB 3507, which would have provided Teacher Retirement System (TRS) participants a 13th check valued at the greater of one month or $2,000. The bill was reported favorably from committee during the regular session but died before receiving a vote on the House floor.

FAMILY VIOLENCE PREVENTION

The governor's call also includes legislation similar to Senate Bill (SB) 1109 from the regular session, a bill "requiring schools to provide appropriate education to middle- and high-school students about dating violence, domestic violence, and child abuse, but that recognizes the right of parents to opt their children out of the instruction."

UIL RESTRICTIONS

Finally, Gov. Abbott is calling for legislation identical to the regular session's SB 29, "disallowing a student from competing in University Interscholastic League athletic competitions designated for the sex opposite to the student's sex at birth."


The special session is scheduled to begin at 10:00 a.m. on Thursday and will last a maximum of 30 days, although legislators may gavel out at any time. Legislators are expected to pass legislation restoring funding for the legislative branch, which is scheduled to expire September 1 as a result of Gov. Abbott's veto of Article X funding.

The special session will proceed as the Texas Supreme Court decides whether to weigh in on a lawsuit filed by legislators and staff challenging the constitutionality of Abbott's move to defund a coequal branch of government. The court's decision, if it takes up the matter, could significantly impact the character and length of the special session.

You can read the governor's press release and the full list of items on the call here.
 
School Finance, Educator Preparation | Certification, Retirement | TRS | Social Security, Texas Legislature, Curriculum | Instruction, Privatization | Vouchers, School Safety, Educator Compensation | Benefits
03/24/2023
ATPE testifies against vouchers at marathon Senate Education Committee hearing, plus House committees hear bills on student restraint, curriculum, pre-k certification, and more.
03/23/2023
The Texas Senate Education Committee heard overwhelming opposition to school vouchers in a marathon hearing Wednesday, March 23.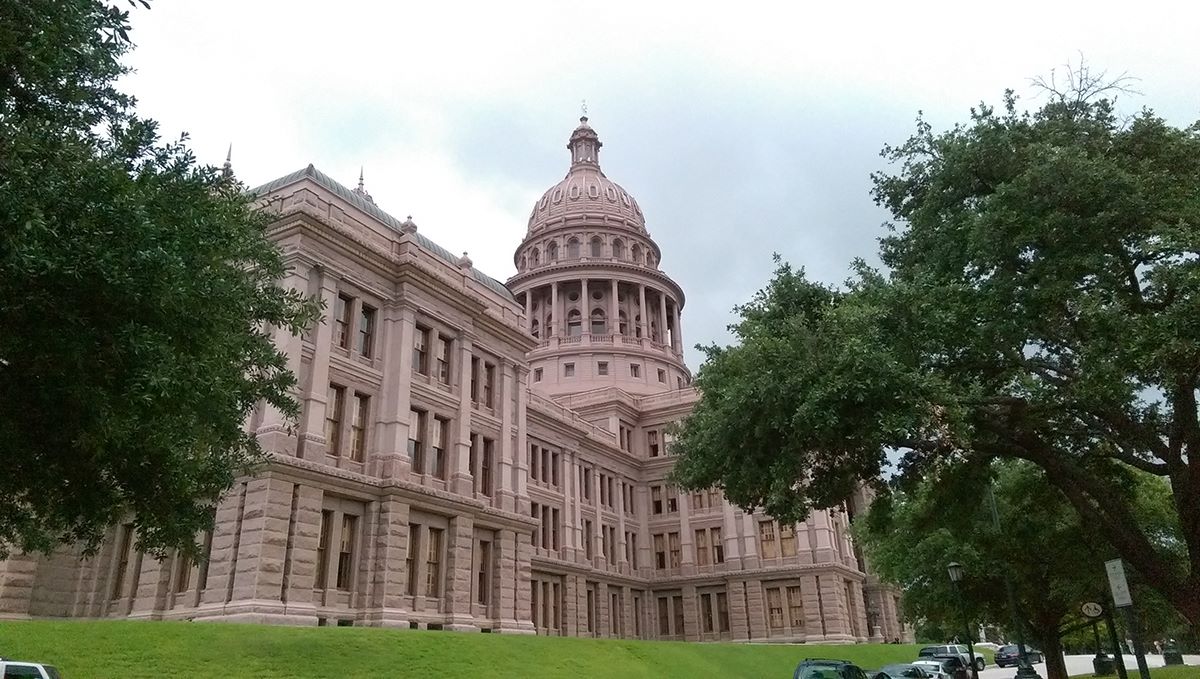 Educator Preparation | Certification, Texas Legislature, Curriculum | Instruction, Privatization | Vouchers, School Safety, Testing | Accountability
03/23/2023
The pace at the Capitol noticeably increased this week, including in the House Public Education Committee where ATPE testified on several bills.