Abbott highlights teacher pay, broadband access in State of the State address

Teach the Vote
Texas Legislature Curriculum | Instruction Educator Compensation | Benefits
Date Posted: 2/01/2021 | Author: Monty Exter
Texas Governor Greg Abbott delivered his State of the State address on the evening of Monday, February 1. Approximately 11 minutes into the nearly 40-minute address, the Governor turned his attention to public education, calling on the Texas Legislature to "continue to fund education as promised." With this call he touted the work of the 86th Legislature in passing House Bill (HB) 3, calling the 2019 bill a "sweeping reform to our school finance system," and one that made "major investments in our students and teachers."
Of the many provisions contained in HB 3, Abbott choose to focus his remarks on teacher pay raises, citing $3800 and $5200 average increases, respectively, for newer teachers and those educators who have been teaching at least five years. The pay increases touted by Abbott were almost entirely due to the Legislature's increases to the state's Minimum Salary Schedule and compensation increases delivered as a percentage of each school district's total funding boost from the state. These were parts of HB 3 most fiercely advocated for by ATPE two years ago.
In a prelude to announcing the expansion of broadband access as the first of five emergency items the governor wants the 87th Legislature to address, Abbott also praised the combined efforts of the state and school districts to close the digital divide by providing internet connectivity and e-learning devices.
The governor's other emergency items include preventing efforts to "defund the police," strengthening the bail bond system, ensuring "election integrity," and providing civil liability protections for businesses that were open during the pandemic. Priorities designated as emergency items by the governor can be addressed by lawmakers within the first 60 days of the session, when consideration of other bills must be delayed.
Although not designated as emergency items, bolstering civics education to ensure students learn "what it means to be an American and a Texan," and mental health support were among other issues Abbott identified as his priorities for this session.
08/10/2022
The Texas Education Commissioner addressed the committee during an interim hearing on Aug. 9, 2022.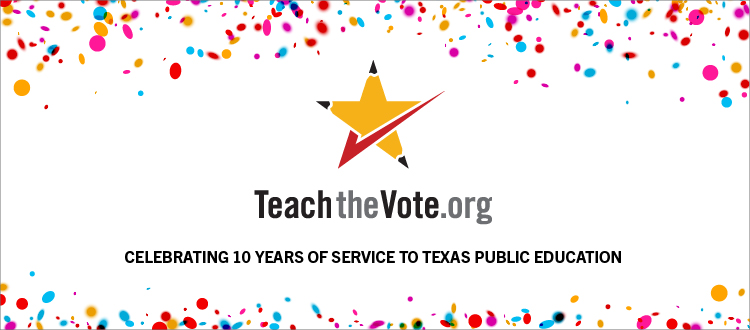 Texas Legislature, Curriculum | Instruction, TEA | Commissioner | SBOE, Privatization | Vouchers, School Safety, Testing | Accountability
08/05/2022
The ATPE Governmental Relations team recaps the past week's education news, legislative and election updates, and regulatory developments.
Texas Legislature, Curriculum | Instruction, TEA | Commissioner | SBOE
08/02/2022
As the SBOE considers new curriculum standards, Sen. Bryan Hughes said his intention was never to gloss over American history or have negative effects on teachers and administrators.