Abbott, TEA launch voucher program for students with disabilities

Teach the Vote
COVID-19 Privatization | Vouchers
Date Posted: 10/22/2020
On Oct. 21, Governor Greg Abbott and the Texas Education Agency (TEA) announced a new funding program for students with disabilities that is strikingly similar to previous voucher-like privatization proposals, including "education savings accounts" or ESAs, that have been consistently rejected by Texas lawmakers. The program will enable parents of students with special needs to apply for $1,500 grants for supplemental educational services.
The Supplemental Special Education Services program will be funded with $30 million in federal coronavirus relief funding appropriated by Congress through the CARES Act earlier this year.
The funds are part of a $307 million federal grant via the Governor's Emergency Education Relief fund, over which Gov. Greg Abbott has authority with little to no state legislative oversight required.
ATPE is criticizing the voucher plan, arguing the COVID-19 relief funds should instead flow more equitably to school districts that already have an obligation under federal law to provide for educational needs, including paying for supplemental services, of students with disabilities.
The new Supplemental Special Education Services (SSES) program is funded by a $30 million allocation from Abbott's $307 million GEER (Governor's Emergency Education Relief) fund, which was authorized by Congress through the CARES Act, is administered by the U.S. Department of Education (ED), and is funded with taxpayer dollars. GEER funds can be used on emergency support for K-12 and higher education, as well as support for any other education-related entity in the state the governor deems essential for carrying out emergency educational services to students.
As we reported here on Teach the Vote in April, the federal GEER funds were designed to be "highly flexible," according to U.S. Secretary of Education Betsy DeVos, who has been a vocal proponent of federally funded vouchers. The streamlined, 15-page application for the GEER funds was essentially an "agree-sign-submit" format with a short questionnaire on how the state intended to use the funds. No public comment period or state legislative oversight was required. In the certification and agreement that Abbott's office sent to the Education Department earlier this year, there is no mention of using the GEER funds for vouchers. The state plan instead refers to the most notable GEER fund K-12 expenditures, the Texas Home Learning and Operation Connectivity initiatives.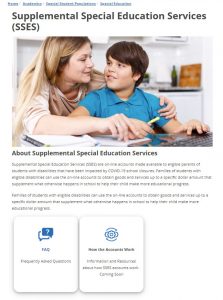 According to a TEA FAQ document on the new program, the SSES will offer $1,500 in an online account for each eligible student through which "goods and services" can be ordered using the money. Eligible students must have been enrolled in public school since the COVID-19 school closures and have a low-incidence disability. The allowable goods and services include private tutoring, educationally related services and therapies from a licensed or accredited provider, textbooks, curriculum, or other instructional materials, and computer hardware, software, or other technological devices that are used for educational needs. TEA will approve vendors for the online voucher account. Approximately 20,000 students could be served through the $30 million allocation at $1,500 each, though the agency says 59,000 students in Texas are eligible. On its website today, TEA noted that details on how the accounts will work are "coming soon."
The Individuals with Disabilities in Education Act (IDEA) already provides school districts with federal funds to fulfill students' educational needs under the requirement of a Free and Appropriate Public Education (FAPE). There is no doubt that the pandemic has disrupted education, especially for students with disabilities. However, it is essential that districts receive adequate resources, such as money for extra staffing and personal protective equipment, to fulfill their responsibility under IDEA for all students with disabilities to provide a free and appropriate public education in the least restrictive environment.
Historically, Texas does not have the best track record for meeting its obligation to adequately fund the state's special education needs; state officials were forced to implement a corrective action plan after 2016 investigations revealed an arbitrary cap on special education program enrollment had resulted in many students being denied the help they needed and were entitled to by law. However, lawmakers, education stakeholders, and the voting public have expressed little appetite for privatization initiatives, even when ostensibly aimed at helping students with special needs.
In 2017, the Texas Legislature, and principally the House of Representatives, rejected Senate Bill 3 (85R), a bill pushed by Lt. Gov. Dan Patrick that would have funded an extremely similar voucher proposal aimed at students with disabilities. The bill would have sent public taxpayer dollars to private entities that provide services to students with disabilities, which are not subject to the protections and accountability required by federal education law. In fact, it would have required participating students to surrender their federal protections under the IDEA.
ATPE members have long opposed using taxpayer dollars to fund private school vouchers, including ESA programs in which there is little oversight of how the money is ultimately spent. ATPE is extremely disappointed the governor has made the unilateral decision to spend our state's GEER funds in such a manner, not only circumventing the Legislature's clear opposition to vouchers but also denying the use of this $30 million allocation by public schools that need additional COVID-19 relief and are in a better position to equitably and efficiently provide for the needs of all students with disabilities.
In addition to opposing further efforts to funnel public education dollars to private individuals or entities with little oversight, ATPE urges lawmakers to continue their efforts to improve the state's school finance system in a manner that will ensure districts have access to the resources they need for serving all students in an equitable and responsible manner. Funding for school districts on behalf of their students should match the actual student needs rather than being based on arbitrary and rigid formulas that can be limiting and frustrating for families.
Read ATPE's press statement about the SSES announcement here.
Texas Legislature, Congress | Federal, COVID-19, Curriculum | Instruction, TEA | Commissioner | SBOE, School Safety, Educator Compensation | Benefits, Testing | Accountability
08/26/2022
The ATPE Governmental Relations team recaps the past week's education news, legislative and election updates, and regulatory developments.
03/21/2023
A week of pro-voucher public relations doesn't change the facts.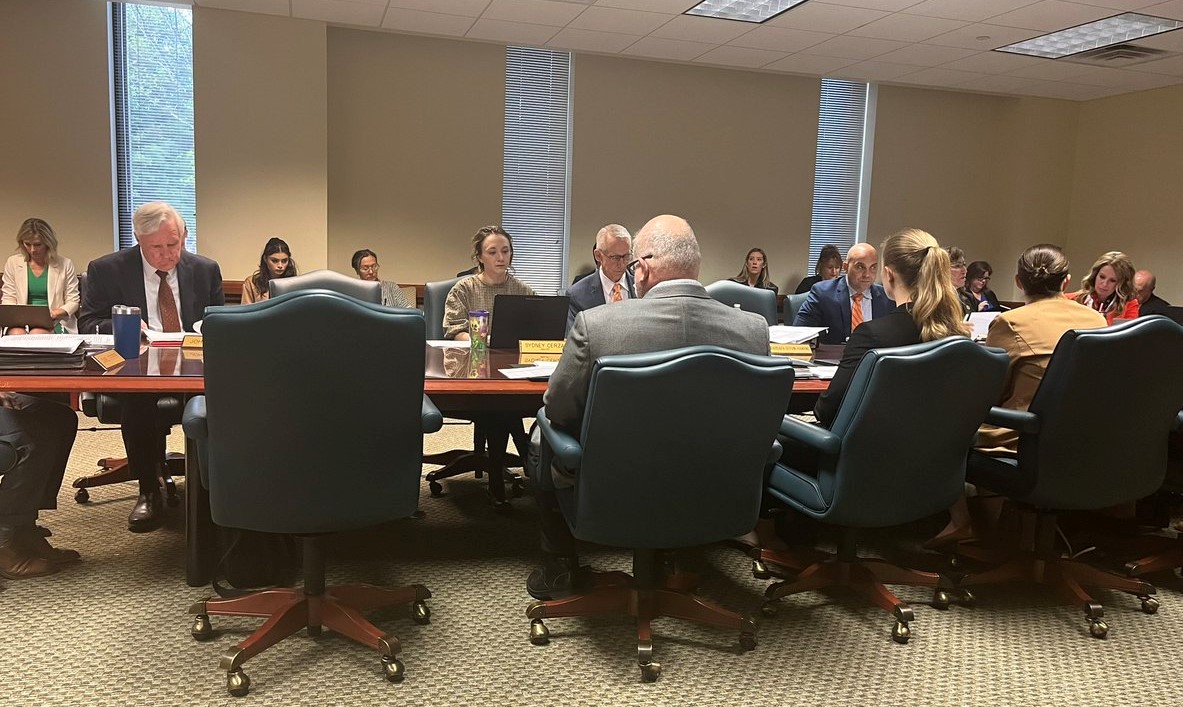 School Finance, Retirement | TRS | Social Security, Texas Legislature, Curriculum | Instruction, TEA | Commissioner | SBOE, Privatization | Vouchers, School Safety, Educator Compensation | Benefits, Testing | Accountability
03/17/2023
The ATPE lobby team looks back at another busy legislative week and previews next week's big committee hearings on private school vouchers, TRS, teacher pay, and more.