ATPE testifies against SB 9 before House Public Education Committee

Teach the Vote
Texas Legislature Curriculum | Instruction Educator Compensation | Benefits Testing | Accountability
Date Posted: 5/10/2023 | Author: Tricia Cave
The House Public Education Committee met Tuesday, May 9, 2023, to consider an agenda filled primarily with Senate bills following an important committee deadline.  
ATPE Governmental Relations Director Monty Exter testifies against SB 9 before the House Public Education Committee Tuesday, May 9, 2023.
ATPE Governmental Relations Director Monty Exter testified against Senate Bill (SB) 9 by Sen. Brandon Creighton (R–Conroe), which purports to be a "Teacher Bill of Rights." Exter pointed out that none of the teacher organizations support what is supposed to be a pro-teacher bill. He also explained that the bill's one-time pay stipend of $2,000 is far below what teachers need and creates a problem for administrators who then have to find funds to keep teacher salaries competitive. Additionally, Exter argued that the bill does very little to address the working conditions it is supposed to fix. Exter said hiring more counselors, nurses, and support staff would be a better way to address those issues.
ATPE supported SB 1630 by Sen. Paul Bettencourt (R–Houston), which would create a supportive, rather than punitive, truancy policy for public schools and charters. It would require schools to educate parents regarding the benefits of good attendance and provide supports such as conferences, home visits, and the offering of in-school and out-of-school services in order to improve the student's attendance in school.
Under legislative session deadlines, Monday was the last day to report House bills out of House committees. With a few exceptions, House committees will now be focused on hearing and moving Senate bills. However, the HPE committee still considered two ATPE-supported House bills at its Tuesday hearing:
ATPE supported HB 45 by Rep. Christina Morales (D–Houston). The bill would make ethnic studies, including Mexican American and African American studies, an optional course to take in the third year of high school social studies. Currently, high school students are required to take one year of U.S. history and one year of government/economics, and they can choose between world geography and world history to fulfill the third-year requirement.
ATPE supported HB 5181 by Rep. Gina Hinojosa (D–Austin). Earlier this session, Commissioner Mike Morath testified in front of the committee that he believed he was directed under current law to raise the accountability ratings standards, or "cut scores," for campuses and districts across the state. Increasing the cut scores will cause many schools' accountability ratings to drop despite actual improvements in their scores. After expressing concern that these new cut scores would apply retroactively to the class of 2022, Hinojosa filed HB 5181 to address the issue by requiring the commissioner to ensure a cut score necessary for a district to receive an "A," as well as keep the current cut scores in place for the classes of 2022 and 2023.
See the rest of the items on the agenda here.
The House Public Education Committee is expected to meet Wednesday, May 10, in a formal meeting, to vote on SB 8 by Sen. Brandon Creighton, which is the Senate's major voucher legislation. ATPE encourages its members to contact their representatives in opposition to this bill.
06/02/2023
The HB 100 voucher scheme dies at the end of regular session, plus a special session and the TEA takeover of Houston ISD begin.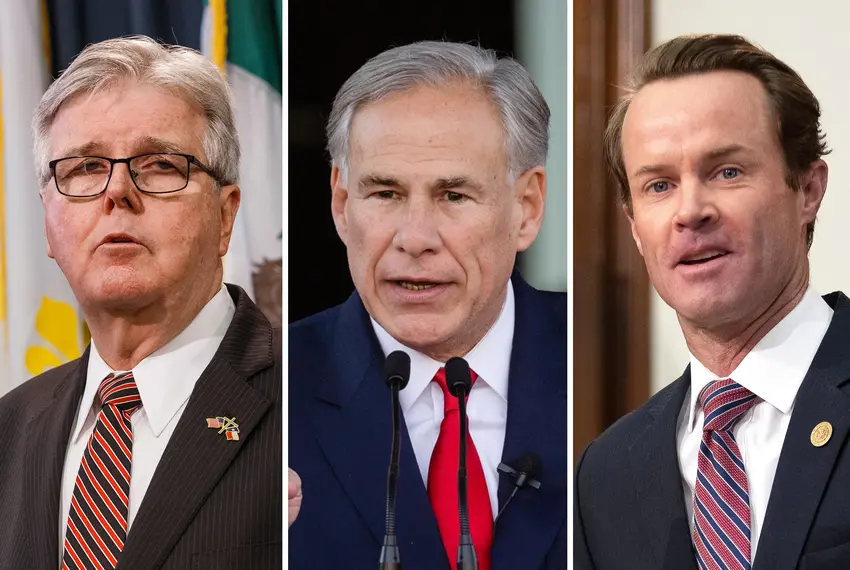 06/01/2023
Always happy to castigate the Texas House, Patrick breaks form to criticize the governor as misinformed and unsympathetic toward homeowners.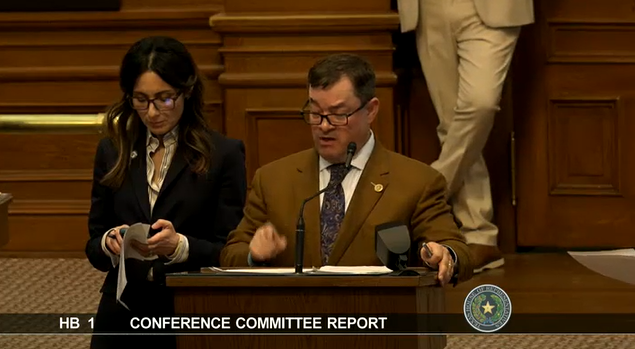 School Finance, Retirement | TRS | Social Security, Texas Legislature, Privatization | Vouchers, Educator Compensation | Benefits
05/30/2023
HB 100 was a casualty of a breakdown in communications between the House and Senate as the regular session drew to a close.