ATPE criticizes state's response to local COVID-19 issues

Teach the Vote
COVID-19 TEA | Commissioner | SBOE
Date Posted: 11/05/2020 | Author: Jennifer Mitchell, CAE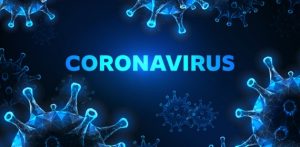 On Monday, November 2, ATPE Executive Director Shannon Holmes sent a letter to Texas Commissioner of Education Mike Morath to complain about the state's recent handling of certain local COVID-19 issues.  "As the pandemic continues to affect all aspects of life, educators are disappointed with what they perceive as a lack of leadership shown by state officials and the Texas Education Agency (TEA) as school districts across the state grapple with very real challenges," wrote Holmes. The letter cites two recent examples of local challenges stemming from the pandemic that TEA has failed to adequately address.
The first example is in the El Paso area, where coronavirus-related hospitalizations have soared, leading a local judge to order a two-week shutdown of non-essential businesses, which Texas Attorney General Ken Paxton immediately sought to undo this week. The alarming increase in case counts also prompted Region 19 superintendents to ask state officials for additional flexibility on reopening their campuses for in-person instruction. TEA subsequently released revised guidance in a Region 19 School Safe Zones plan that would allow school districts in that particular region to have fewer students on their campuses than previously required. The state has limited the time that school districts can operate remotely without risking a loss of funding, but the Region 19 plan offers the possibility of additional flexibility for some districts.
ATPE lauded the agency's decision to begin using objective, virus-related metrics at the local level in determining when it is safe to reopen campuses, which ATPE has recommended for months in previous communications with Morath and the governor. However, our letter this week also included specific recommendations on making the Region 19 School Safe Zones plan more effective. ATPE also urged TEA to apply the revised criteria statewide so that added flexibility could be used by any school district facing a surge in cases similar to what we have seen in El Paso.
In our letter, ATPE also criticized TEA for failing to enforce its own COVID-19 guidance and turning a blind eye toward some school district decisions to ignore recommended and mandated health and safety precautions. Some districts have neglected to report COVID-19 cases to the state as required or have refused to enforce other safety measures, including the governor's order on wearing masks. TEA has declined to take any action in response to complaints that it considers to be "local in nature," leaving them instead for school boards to decide. The letter from Holmes to Morath state, "ATPE feels compelled to speak out in condemnation of both a reckless disregard for safety in some districts and your inaction in the face of these situations."
Read the full ATPE letter here.
Texas Legislature, Congress | Federal, COVID-19, Curriculum | Instruction, TEA | Commissioner | SBOE, School Safety, Educator Compensation | Benefits, Testing | Accountability
08/26/2022
The ATPE Governmental Relations team recaps the past week's education news, legislative and election updates, and regulatory developments.
School Finance, Educator Preparation | Certification, Retirement | TRS | Social Security, Texas Legislature, Curriculum | Instruction, Privatization | Vouchers, School Safety, Educator Compensation | Benefits
03/24/2023
ATPE testifies against vouchers at marathon Senate Education Committee hearing, plus House committees hear bills on student restraint, curriculum, pre-k certification, and more.
03/23/2023
The Texas Senate Education Committee heard overwhelming opposition to school vouchers in a marathon hearing Wednesday, March 23.