ATPE commends legislators for joining the push for STAAR waivers

Teach the Vote
Texas Legislature COVID-19 Testing | Accountability
Date Posted: 11/18/2020 | Author: Jennifer Mitchell, CAE
Rep. Diego Bernal (D-San Antonio), joined by 67 of his Texas House colleagues, sent a letter to the Texas commissioner of education today calling for the cancellation of this school year's STAAR tests.
Today's letter from the bipartisan group of state representatives echoes a similar letter ATPE sent to Gov. Greg Abbott last week and shared with legislative leaders and the commissioner in recent days. Both letters reference the "COVID slide" and the need for educators and policymakers to focus their efforts this year on remediation of students, along with prioritizing the health and safety of students and staff.
"At most, any administration of the STAAR exam during the 2020-2021 school year should only serve as a diagnostic instrument to see where our students stand academically as opposed to an assessment instrument to determine district and campus sanctions under the current A-F accountability system," wrote Rep. Bernal in the November 18 correspondence to Commissioner Mike Morath.
This AM, I sent a bipartisan letter to the TEA requesting that TX seek the federal waivers necessary to cancel the STAAR test. At most, STAAR should only be used as a diagnostic tool, as opposed to determine sanctions under the A-F accountability system. #txlege pic.twitter.com/q6zs6ZZCaB

— Diego Bernal (@DiegoBernalTX) November 18, 2020
Texas laws and regulations link numerous high-stakes decisions to data derived from STAAR testing, including school accountability ratings, student promotion, and the evaluations and compensation of educators. Lawmakers who signed the letter to Morath expressed appreciation for the state's decision to waive STAAR-related requirements for the Student Success Initiative this year, which ATPE also noted in our letter as a positive step. However, data from STAAR tests administered this year amid the COVID-19 pandemic will be unreliable and unfair measures to apply to a host of other decisions, as ATPE has repeatedly warned state officials.
The commissioner and governor have not yet signaled any intent to waive the testing requirements this year as they did in the spring. Morath previously has been quoted as saying, "Teaching without some form of testing is just talking." As ATPE Lobbyist Mark Wiggins reported on our blog, multiple members of the State Board of Education questioned Morath about STAAR testing during a meeting this morning. "Why do we even need the STAAR test this year?!" tweeted member Matt Robinson (R-Friendswood) during the SBOE meeting.
ATPE is hopeful that the growing pressure to waive STAAR testing requirements this year, including pleas from elected officials on both sides of the political aisle, will persuade Governor Abbott and Commissioner Morath to provide the needed relief and do their part to request federal waivers of the testing and accountability mandates, as well. Stay tuned to Teach the Vote for any new developments.
Texas Legislature, Congress | Federal, COVID-19, Curriculum | Instruction, TEA | Commissioner | SBOE, School Safety, Educator Compensation | Benefits, Testing | Accountability
08/26/2022
The ATPE Governmental Relations team recaps the past week's education news, legislative and election updates, and regulatory developments.
03/21/2023
A week of pro-voucher public relations doesn't change the facts.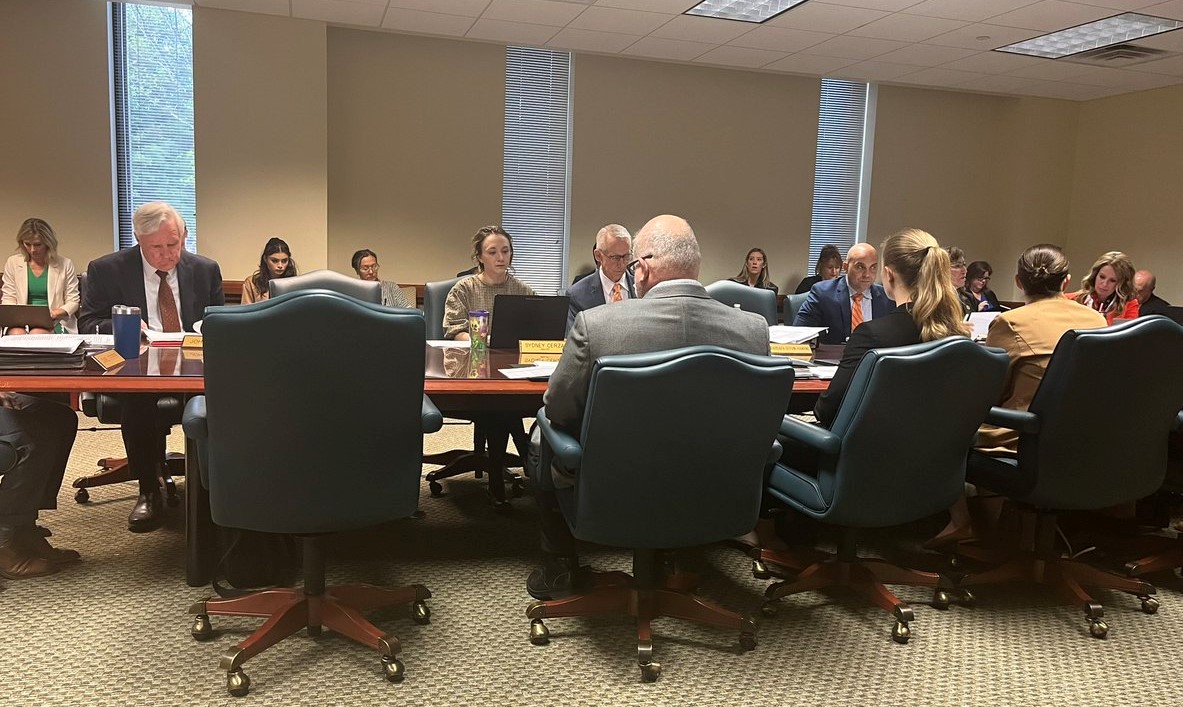 School Finance, Retirement | TRS | Social Security, Texas Legislature, Curriculum | Instruction, TEA | Commissioner | SBOE, Privatization | Vouchers, School Safety, Educator Compensation | Benefits, Testing | Accountability
03/17/2023
The ATPE lobby team looks back at another busy legislative week and previews next week's big committee hearings on private school vouchers, TRS, teacher pay, and more.