ATPE again urges state officials to waive student testing requirements during COVID-19

Teach the Vote
COVID-19 Testing | Accountability
Date Posted: 11/11/2020 | Author: Jennifer Mitchell, CAE
ATPE sent a letter to Texas Gov. Greg Abbott November 11 seeking relief for Texas public schools as they face rigid testing and accountability requirements while still dealing with the effects of the COVID-19 pandemic. The letter from ATPE Executive Director Shannon Holmes reiterates requests ATPE made to state officials in July, specifically including a waiver of requirements for STAAR and TELPAS testing and related accountability laws.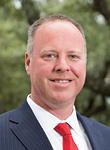 Shannon Holmes
"A growing chorus of educators, parents, and elected officials have opposed standardized testing this year," writes Holmes, citing concerns that the state-mandated tests create unnecessary added stress, take time away from instruction, and are unlikely to yield reliable data. "Despite the increasing backlash against testing, state officials thus far have offered the education community little hope for relief."
The letter from ATPE notes the increase in educators' workloads this year and the mental health effects of the pandemic on students. With Texas Commissioner of Education Mike Morath expressing his intent that testing continue this year in spite of the pandemic and that all students be required to take the tests in person, ATPE is concerned that test administration alone will contribute to health and safety risks already disrupting the educational environment. In addition, the letter highlights the numerous high-stakes decisions that are tied to standardized testing data, which may not be reliable under the circumstances surrounding this difficult school year.
Relief from standardized testing mandates is one of the needs most frequently expressed by ATPE members and was the subject of a resolution adopted by the ATPE House of Delegates in July. The association is also lobbying for a waiver of federal testing and accountability requirements similar to the flexibility granted during the 2019-20 school year.
Read the full letter from ATPE to Gov. Abbott here.
Texas Legislature, Congress | Federal, COVID-19, Curriculum | Instruction, TEA | Commissioner | SBOE, School Safety, Educator Compensation | Benefits, Testing | Accountability
08/26/2022
The ATPE Governmental Relations team recaps the past week's education news, legislative and election updates, and regulatory developments.
School Finance, Educator Preparation | Certification, Retirement | TRS | Social Security, Texas Legislature, Curriculum | Instruction, Privatization | Vouchers, School Safety, Educator Compensation | Benefits
03/24/2023
ATPE testifies against vouchers at marathon Senate Education Committee hearing, plus House committees hear bills on student restraint, curriculum issues, pre-k certification, and more.
03/23/2023
The Texas Senate Education Committee heard overwhelming opposition to school vouchers in a marathon hearing Wednesday, March 23.