Texas election roundup: More legislative race dropouts

Teach the Vote
Elections
Date Posted: 9/26/2019 | Author: Mark Wiggins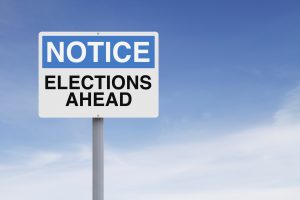 This week continues to see Texas legislators dropping out of the 2020 contest.
State Rep. Dwayne Bohac (R-Houston) announced he will not seek reelection in House District (HD) 138. Rep. Bohac won reelection by less than one percentage point in 2018, and his district has voted for the Democrat at the top of the ballot in the last two elections.
State Rep. Mike Lang (R-Granbury) also announced he would not run for reelection in HD 60 in order to run for Hood County commissioner. Rep. Lang's district is safely Republican, but Lang faced a serious primary challenge from public education advocate Jim Largent in the 2018 election cycle. During the 2019 legislative session, Lang chaired the House Freedom Caucus, which has consistently advocated for school privatization.
State Rep. Cesar Blanco (D-El Paso) received another boost in his campaign to succeed retiring state Sen. Jose Rodriguez (D-El Paso) in Senate District (SD) 29, announcing the endorsement of State Board of Education (SBOE) Member Georgina Perez (D-El Paso) this week. Rep. Blanco has already locked down the support of El Paso's Texas House delegation.
A new poll out by the University of Texas-Tyler shows Joe Biden leading the field of Democratic presidential candidates among Texas Democrats or Independents who lean toward the Democratic Party, registering the support of 27.7 percent of respondents. Biden was followed by Beto O'Rourke at 18.9 percent, Bernie Sanders at 17.0 percent, and Elizabeth Warren at 10.9 percent. All other candidates were under ten percent. The poll, composed of 1,199 registered voters and conducted online between September 13 and September 15, showed 43.1 percent of respondents identified themselves along the "conservative" spectrum, while 29.7 identified as "moderate" and 27.1 identified along the "liberal" spectrum.
Tuesday of this week marked National Voter Registration Day, an annual event aimed at encouraging eligible citizens of voting age to make sure they are registered to vote. The deadline for registration in time to vote in the November 5, 2019, constitutional and special elections is October 7. Find out if your registration is current and check out a variety of voter resources by visiting our Texas Educators Vote coalition website at TexasEducatorsVote.com.
School Finance, Retirement | TRS | Social Security, Texas Legislature, Congress | Federal, Elections, Curriculum | Instruction, TEA | Commissioner | SBOE, Privatization | Vouchers, Deregulation | Charter Schools
11/11/2022
Today's post from the ATPE lobby team features election results, loan forgiveness news, TRS resources, voucher updates, thanks to our veterans, kudos, and more.
Retirement | TRS | Social Security
12/09/2022
At its December 2022 meeting, the board got an in-depth look at a snapshot of the fund's health as of Aug. 31, 2022.
12/08/2022
Leadership change, retirement of ranking member Brady mean the clock is ticking on potential for bipartisan change.