Texas election roundup: More Senate shakeups

Teach the Vote
Elections
Date Posted: 9/19/2019 | Author: Mark Wiggins
Big election news continues to come out of the Texas Senate, where state Sen. Jose Rodriguez (D-El Paso) announced last week that he will not seek reelection, and state Rep. Cesar Blanco (D-El Paso) followed with an announcement that he will seek Rodriguez's open seat next year.
Sen. Rodriguez has been one of the most consistent champions of public education in the Texas Senate, and his Senate District (SD) 29 is securely in Democratic hands. Beto O'Rourke carried SD 29 by nearly 49 percentage points in 2018, and Rodriguez has not faced serious opposition in recent years. Rep. Blanco chairs the House Democratic Campaign Committee, which works to elect Democrats to the Texas House, and announced he has already secured the endorsements of fellow state Reps. Art Fierro (D-El Paso), Mary Gonzalez (D-Clint), Joe Moody (D-El Paso), and Poncho Nevarez (D-Eagle Pass), as well as U.S. Rep. Veronica Escobar (D-TX 16).
Other state representatives continue to announce plans to return to office. State Reps. Will Metcalf (R-Conroe), Brad Buckley (R-Salado), and Hugh Shine (R-Temple) all announced plans to run for reelection.
In the race for U.S. Senate, former U.S. Congressman and 2006 Democratic nominee for governor Chris Bell formally entered the race against incumbent Republican U.S. Senator John Cornyn. Bell is one of nine candidates vying for the Democratic nomination in the U.S. Senate race, including state Sen. Royce West (D-Dallas) and former congressional candidate and U.S. Air Force veteran MJ Hegar.
Tuesday, September 24, is National Voter Registration Day. The goal of this national, non-partisan event is to increase civic participation by registering hundreds of thousands of voters on Tuesday. It was launched in 2012 and has grown in popularity ever since, thanks to the help of non-partisan organizations such as the League of Women voters and the Texas Educators Vote coalition, of which ATPE is a member. Read this post by our friends at Texas Educators Vote to find out how you can participate.
Texas Legislature, Elections, Curriculum | Instruction, Privatization | Vouchers, School Safety
05/05/2023
Don't forget to vote Saturday in the May 6 local election. Plus, the House will be tackling its first Saturday calendar, which means sine die is nigh.
06/02/2023
The HB 100 voucher scheme dies at the end of regular session, plus a special session and the TEA takeover of Houston ISD begin.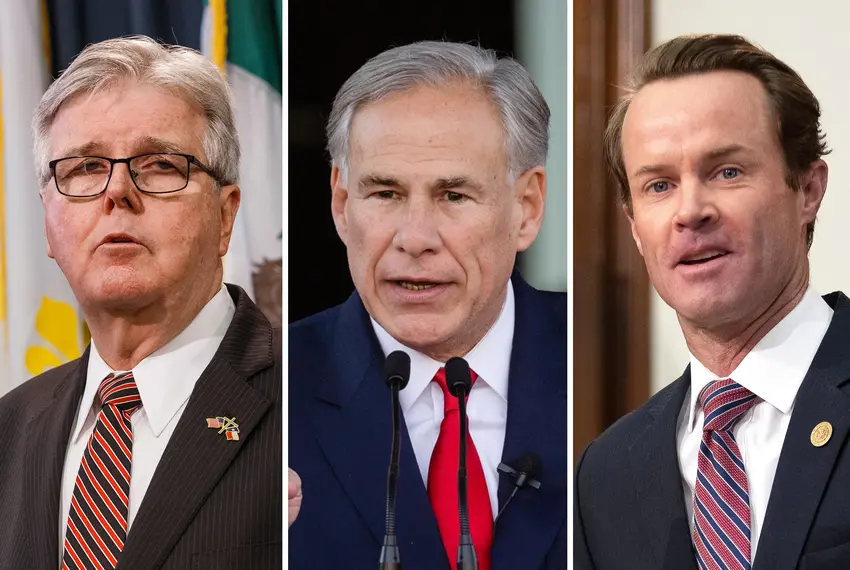 06/01/2023
Always happy to castigate the Texas House, Patrick breaks form to criticize the governor as misinformed and unsympathetic toward homeowners.