Teach the Vote's Week in Review: Sept. 20, 2019

Teach the Vote
Retirement | TRS | Social Security School Safety
Date Posted: 9/20/2019 | Author: Jennifer Mitchell, CAE
Here's your weekly wrap-up of education news from ATPE Governmental Relations:
---
Ellis and Bahorich
Dr. Keven Ellis (R) of Lufkin has been appointed as the new chair of the State Board of Education (SBOE). Dr. Ellis assumes the role after the previous chair, Donna Bahorich (R) of Houston, served the maximum of two terms over the last 4 years. Bahorich presided over last week's SBOE meetings, which we covered here on our Teach the Vote blog, and she will remain a member of the board. Dr. Ellis has been an elected member of the board since 2016, and he recently represented the SBOE as vice chair of the Texas Commission on Public School Finance. Read more about Monday's announcement of the SBOE change of leadership here on Teach the Vote.
---
ELECTION UPDATE: Tuesday, September 24, will mark the eighth annual National Voter Registration Day (NVRD), a non-partisan effort to increase civic participation. For more information on NVRD and other election news, including announcements about a key senator's retirement and the race to succeed him, check out this week's election update from ATPE Lobbyist Mark Wiggins.
---
This week's edition of our "New School Year, New Laws" blog series on Teach the Vote covers the topic of special education. Following media reports and a federal investigation that found Texas had for years imposed an arbitrary, de facto cap on enrolling students into special education programs, this year's legislative session was heavily focused on addressing special education, from increasing funding to enacting laws to raise awareness of students'  and parents' rights. Read the latest blog post in our series by ATPE Lobbyist Andrea Chevalier for a breakdown of new legislation that affects special education.
---
The TRS board met in Austin this week discussing topics ranging from healthcare affordability to retirees' recently issued 13th check and potential office moves for the agency. Read more about the discussions in this new post by ATPE Senior Lobbyist Monty Exter, who attended the TRS meetings this week.
---
A pair of hearings on the subject of school safety and preventing school violence took place this week in Texas and in Washington, DC, with more meetings scheduled in the near future.
First, in the nation's capital this week, the U.S. House Committee on Education and Labor met Wednesday for a markup of H.R. 4301, the "School Shooting Safety and Preparedness Act" filed by Rep. Tulsi Gabbard (D – H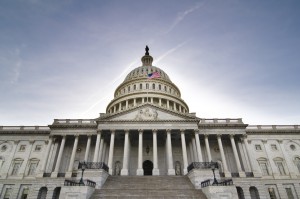 awaii). The measure calls for an annual report by the U.S. Department of Education on school violence data and would define in federal statute the terms "mass shooting" and "school shooting." After a heated debate, the committee approved the bill by a party-line vote of 27-22, with some Republicans on the committee, including its ranking member, deriding it as a "publicity stunt." For members of the Texas congressional delegation serving on the committee, Democrat Joaquin Castro voted for the measure, while Republicans Van Taylor and Ron Wright voted against it.
Here in Texas, the new House Select Committee on Mass Violence Prevention and Community Safety held its first meeting on Tuesday. During the organizational meeting, committee members heard invited testimony only from state law enforcement officials and mostly focused their conversation around the topic of threat reporting and investigations. A similar select committee established in the Texas Senate will hold its first meeting next week on Sept. 26.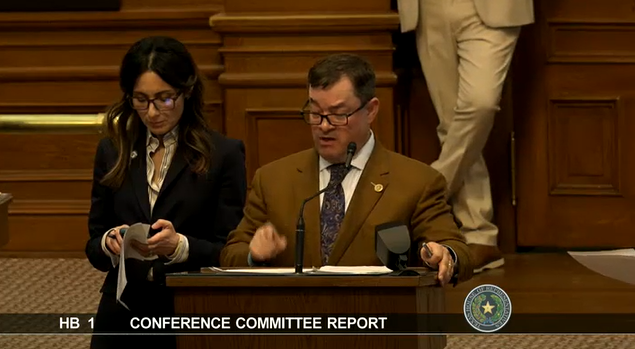 School Finance, Retirement | TRS | Social Security, Texas Legislature, Privatization | Vouchers, Educator Compensation | Benefits
05/30/2023
HB 100 was a casualty of a breakdown in communications between the House and Senate as the regular session drew to a close.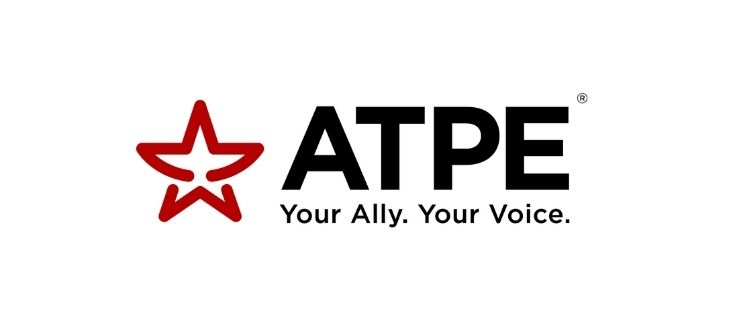 School Finance, Texas Legislature, Privatization | Vouchers, Educator Compensation | Benefits
05/28/2023
ATPE thanks legislators who stood strong with public education students and educators during the 2023 regular legislative session.
School Finance, Retirement | TRS | Social Security, Texas Legislature, Educator Rights, Curriculum | Instruction, Privatization | Vouchers, School Safety, Educator Compensation | Benefits
05/26/2023
Vouchers are still a threat and the attorney general faces impeachment in the final days of the 88th Legislature.