Teach the Vote's Week in Review: Sept. 13, 2019

Teach the Vote
Texas Legislature Elections
Date Posted: 9/13/2019
Here's this week's education news wrap-up, courtesy of the ATPE Governmental Relations team:
---
SBOE Committee on School Initiatives meeting, Sept. 12, 2019
This week, members of the State Board of Education (SBOE) gathered in Austin to hold a series of meetings over Wednesday, Thursday, and Friday, which ATPE's lobbyists have been attending. View the full SBOE agenda and additional information about this week's meetings here.
To kick things off, the board on Wednesday discussed the Texas Resource Review (TRR) process, formerly known as the Instructional Materials Quality Evaluation (IMQE). Acting as a rubric for instructional materials for English Language Arts and Reading (ELAR) in grades 3-8, the TRR will serve as a type of "consumer reports"  resources for school districts and educators looking for quality instructional materials. Read a full recap of Wednesday's board meeting in this blog post from ATPE Lobbyist Mark Wiggins.
Other topics of discussion during this week's meetings of the board and its committees include a new procedure for nominating members to the School Land Board (SLB), the ed prep assessment pilot known as "EdTPA," and the Generation 25 charter application that would establish charters with new operators as opposed to letting existing charter holders expand their operations. ATPE's Wiggins has more on the discussion of these items in this blog post from Thursday.
The board will wrap up its September meetings today. The full board's agenda for today includes hearing from Commissioner of Education Mike Morath. Read more about his remarks at today's SBOE meeting, which covered accountability and new reading academy requirements, in this Teach the Vote blog post from ATPE Lobbyist Andrea Chevalier.
Commissioner of Education Mike Morath speaking to the ATPE Board of Directors, Sept. 7, 2019
The board also took time today to recognize outgoing chair Donna Bahorich for her leadership with an honorary resolution. This will be the last meeting over which Bahorich will preside, pending the governor's naming of a new chair for the SBOE.
Related: Commissioner Mike Morath also visited the ATPE Board of Directors meeting in Pflugerville on Sept. 7, 2019. The commissioner updated the board on accountability ratings, discussed the issue of merit pay, and more.
---
This year's legislative session saw a slew of bills relating to assessments, from their administration and content to their duration and much more. For an in-depth look at which laws from the 86th session will affect things like end-of-course exams, individual graduation committees (IGCs), and the length of standardized state assessments, check out this week's blog post by ATPE Lobbyist Andrea Chevalier. On Monday, we'll have a another new post for our ongoing "New School Year, New Laws" weekly series here on Teach the Vote. You can also learn more about many new laws affecting educators in this comprehensive digital guide compiled by ATPE's legal staff.
---
The latest iteration of "HB 3 in 30," the Texas Education Agency's weekly video series that breaks down the signature education bill of the 86th session, focuses on reading practices. Click here to watch the most recent video and access all the prior videos in the HB 3 in 30 series.
---
It was announced this week that Harrison Keller will become the new Commissioner of Higher Education, following the recent retirement of Commissioner Raymund Peredes. The announcement came Wednesday after a unanimous vote by the Texas Higher Education Coordinating Board (THECB). Keller, who assumes the post on Oct. 1, has worked for the University of Texas and was a longtime education policy adviser to a former Texas Speaker of the House, Rep. Tom Craddick (R-Midland).
---
ELECTION UPDATE: Yet another big retirement announcement came today with Sen. José Rodriguez (D-El Paso) announcing that he will not seek re-election. An attorney, Sen. Rodriguez has described himself as the first member of his family to attend college. He was first elected to the Senate District 29 seat in 2010 and has also chaired the Senate Democratic Caucus.
Early voting for the upcoming November election begins on Oct. 21, just five weeks from now. For more information about what's going to be on the ballot, check out our previous Teach the Vote blog posts on proposed constitutional amendments and some special elections that will be taking place on the same day. You can also use the resources provided by the Texas Educators Vote coalition to help ensure you are ready to vote. The deadline to register to vote for the November 5 election is Oct. 7, 2019.
Texas Legislature, Elections, Curriculum | Instruction, Privatization | Vouchers, School Safety
05/05/2023
Don't forget to vote Saturday in the May 6 local election. Plus, the House will be tackling its first Saturday calendar, which means sine die is nigh.
06/02/2023
The HB 100 voucher scheme dies at the end of regular session, plus a special session and the TEA takeover of Houston ISD begin.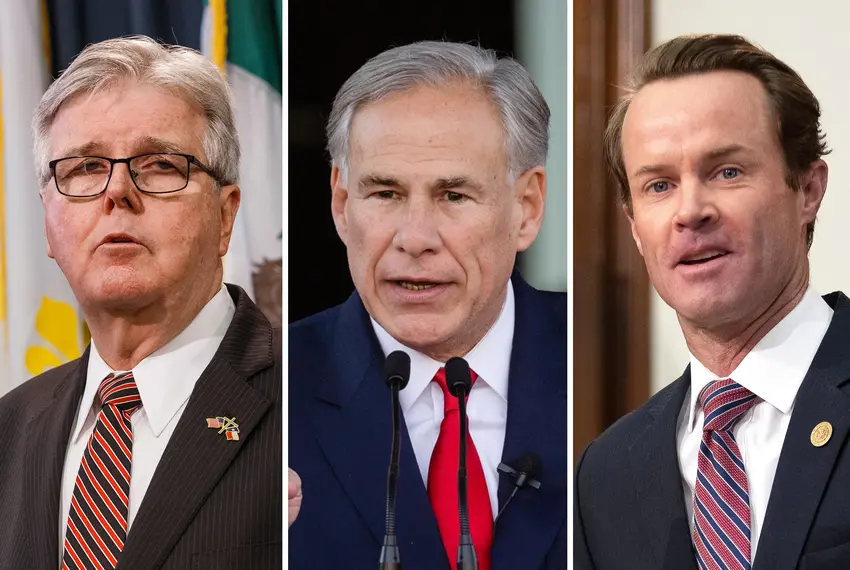 06/01/2023
Always happy to castigate the Texas House, Patrick breaks form to criticize the governor as misinformed and unsympathetic toward homeowners.