Texas election roundup: Speaker not running for reelection

Teach the Vote
Texas Legislature Elections
Date Posted: 10/24/2019 | Author: Mark Wiggins
The Texas political establishment was rocked by the announcement this week that Texas House Speaker Dennis Bonnen (R-Angleton) would not seek reelection. This comes as part of the fallout from a recording scandal involving the speaker, then-chair of the House Republican Caucus Rep. Dustin Burrows (R-Lubbock), and Michael Quinn Sullivan, who leads the political group Empower Texans, which regularly takes anti-public education positions and has spent millions to influence elections in our state, often targeting incumbent legislators who support public schools. Sullivan secretly recorded a meeting with Bonnen and Burrows that took place in June, shortly after the legislative session ended.
Several high-ranking Republican members of the Texas House called on Bonnen to step down earlier this week after audio of the recording was made public. On the tape, both Bonnen and Burrows can be heard attacking cities and counties, as well as seemingly offering to give Empower Texans personnel access to the House floor in exchange for the organization targeting a number of incumbent Republican representatives during the 2020 election cycle. It is worth noting that the majority of the 10 Republicans who were targeted in the recorded discussion are legislators who have been vocal public education supporters. Read more about the recent scandal in this coverage from the Texas Tribune.
ATPE's state officers met with House Speaker Dennis Bonnen during ATPE at the Capitol in Feb. 2019.
Prior to the events leading up to the speaker's announcement this week, ATPE worked very closely with Speaker Bonnen and his staff over the course of the 86th legislative session, Bonnen's first as speaker. In working with the speaker's office, we were able to help shape House Bill 3, the session's signature education legislation, and prevent bad bills, such as voucher plans and proposals to do away with educators' rights to voluntary payroll deduction, from being filed or making significant progress in the House. The leadership vacuum created by Bonnen's departure will introduce a very different and unpredictable dynamic to the Texas House when members return in January of 2021. This makes electing pro-public education candidates during the 2020 elections all the more important in order to ensure that House members of the 87th Texas Legislature elect a new speaker who supports and prioritizes public education.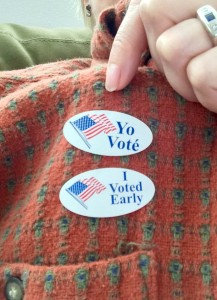 In other election-related news, early voting is already underway statewide on proposed amendments to the Texas Constitution. You can find more about those proposals on the ballot in this post by ATPE Political Involvement Coordinator Edwin Ortiz. There are also three special elections for seats in the Texas House currently underway, including one in Fort Bend County that could serve as a bellwether for the 2020 general elections. Read more about that closely watched race here.
Voting in every election is critical in order to keep public education a central focus of legislative and policy decisions. Make sure and vote this week if you haven't already. Early voting runs through November 1, and election day is November 5. You can find more voting resources by visiting our coalition partners' website at TexasEducatorsVote.com. Now go vote!
School Finance, Retirement | TRS | Social Security, Texas Legislature, Congress | Federal, Elections, Curriculum | Instruction, TEA | Commissioner | SBOE, Privatization | Vouchers, Deregulation | Charter Schools
11/11/2022
Today's post from the ATPE lobby team features election results, loan forgiveness news, TRS resources, voucher updates, thanks to our veterans, kudos, and more.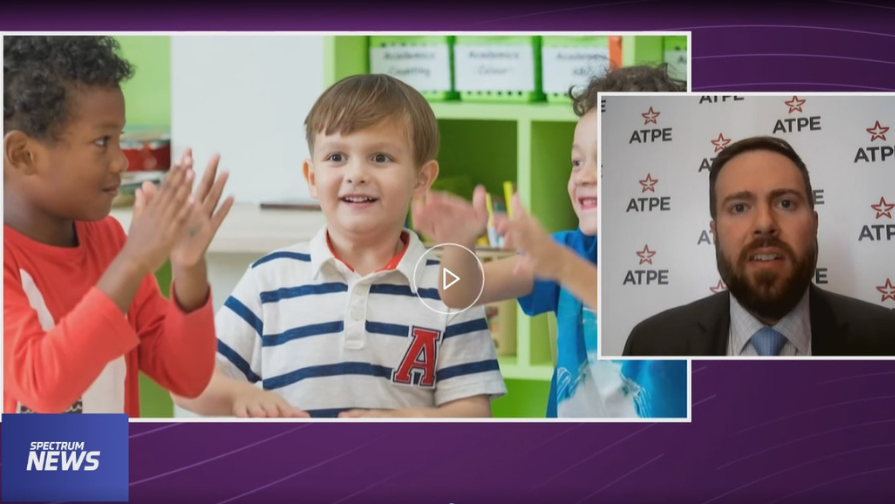 Texas Legislature, TEA | Commissioner | SBOE, Privatization | Vouchers, Deregulation | Charter Schools, Educator Compensation | Benefits
01/27/2023
Teacher pay and voucher bills are generating media attention, and Texas senators received their committee assignments this week.
Texas Legislature
01/23/2023
Texas Lt. Gov. Dan Patrick (R) announced Senate committee assignments Monday for the 2023 legislative session.