Teach the Vote's Week in Review: Oct. 4, 2019

Teach the Vote
Educator Preparation | Certification Elections
Date Posted: 10/04/2019 | Author: Jennifer Mitchell, CAE
It's been a busy week for the ATPE Governmental Relations team. Here's a look at our lobbyists' latest reporting for Teach the Vote:
---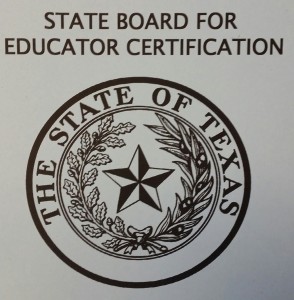 Today, the State Board for Educator Certification (SBEC) met in Austin to discuss several items that would implement legislation passed by the 86th legislature earlier this year. These include the repeal of the Master Teacher certificate as required by House Bill 3, regulations pertaining to educator misconduct and reporting requirements, and new rules to allow military spouses licensed in other states to teach in Texas. ATPE Lobbyist Andrea Chevalier submitted written testimony to encourage the board to explore options for Master Teacher certificate holders, so that they can maintain their current teaching assignments once their certificates expire. ATPE also testified in support of expanded criteria for considering "good cause" in determining potential sanctions against educators who abandon their contracts. Additionally, ATPE joined the board in mourning the loss of board member Dr. Rex Peebles, who passed away last week. Watch our blog here on Teach the Vote early next week for a full recap of the meeting.
---
ELECTION UPDATE: In this week's election roundup post from ATPE Lobbyist Mark Wiggins, read the latest announcements on the "who, what, and where" of various contested races on the 2020 ballot, including a retirement announcement from a member of the State Board of Education. Check out the full post here. Also, don't forget to register by Monday, Oct. 7, if you want to vote in the Nov. 5 election. Voters statewide will be considering proposed constitutional amendments that day, and a few districts have an opportunity to elect new state representatives.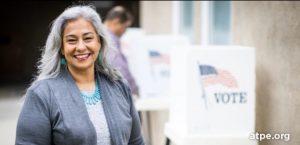 On our Teach the Vote blog this week, we're also taking a closer look at the special election for House District 28 in the western suburbs of Houston. ATPE's Wiggins shares information about the education stances of the candidates and why the race is drawing widespread attention. Check it out here.
---
ATPE continues its Teach the Vote blog series, "New School Year, New Laws," with a post this week on professional responsibilities. ATPE Lobbyist Andrea Chevalier highlights bills passed in 2019 that relate to educator misconduct and new records retention requirements that could affect educators who store school-related information on their personal cell phones or other devices. Read the latest post in the series here.
---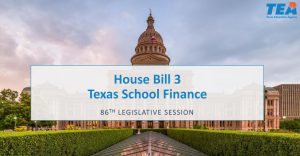 This week's latest video from the Texas Education Agency (TEA) in its "HB 3 in 30" series offers an explanation of the state's new teacher incentive allotment. The incentive pay plan was one of the most hotly debated aspects of the school finance bill when it moved through the legislative process earlier this year. After ATPE and other stakeholders urged the legislature to reject earlier versions of the bill that relied too heavily on student test score data in setting the criteria for merit pay, legislators struck a deal late in the session that would offer school districts more flexibility.
Parameters of the new incentive program are spelled out in Texas Education Code (TEC), Sec. 48.112, offering school districts additional funding based upon their employment of educators designated as "recognized," "exemplary," or "master" teachers. Lawmakers prescribed some requirements for educators to become eligible for those merit designations in TEC Sec. 21.3521. HB 3 calls for school districts that participate in the incentive program to create a "Local Optional Teacher Designation System" containing specific criteria that each district will use to award the merit designations, but the bill also authorizes the commissioner of education to establish performance standards for those local systems.
This week, TEA issued correspondence to school administrators outlining the agency's plans for implementation of the new teacher incentive program, sharing timelines, and providing additional resources. TEA also sent school districts and open-enrollment charter schools a survey this week, which solicits information on what type of student growth measures and other criteria are being used locally for teacher appraisals. The survey results will help guide the agency's implementation of the Local Optional Teacher Designation System, including the commissioner's adoption of those performance standards required by HB 3.
It is important to note that the Local Optional Teacher Designation System associated with the allotment is only "optional" in the sense that a school district does not have to choose to seek the teacher incentive funds made available under HB 3. However, any district that does pursue funding through the teacher incentive allotment in the spring of 2020 is required to develop a Local Optional Teacher Designation System. The locally-developed designation systems "must include teacher observation and the performance of a teacher's students," along with any additional measures that are adopted locally," such as evidence of teacher leadership or student surveys," as noted in the TEA correspondence this week. HB 3 specifies that the criteria for awarding a designation must allow for the mathematical possibility that all eligible teachers may earn the designation (in other words, not limiting eligibility to a fixed percentage of the district's teachers) and that the commissioner may not require districts to use STAAR tests to evaluate their teachers' performance for purposes of the merit pay program.
---
The Teacher Retirement System (TRS) will face a sunset review in the next legislative session. Under state law, the sunset review process gives the legislature an opportunity to routinely examine the work of various state agencies and determine whether they should continue to exist. TRS is a constitutionally-mandated agency, which means it is not subject to potential closure through the sunset review process, but the review allows an opportunity for the legislature to consider recommended changes to various TRS-related laws. Before the legislature weighs in on TRS next session, the state's Sunset Advisory Commission will gather data, take testimony at public hearings, and compile a detailed written report about TRS including recommendations for possible legislative changes affecting the agency. Between now and Dec. 6, 2019, members of the public may share their feedback about TRS with the Sunset Advisory Commission's staff as they prepare their report. Read more about the TRS sunset review here.
---
In case you missed it, ATPE Senior Lobbyist Monty Exter took to our Teach the Vote blog this week to share highlights from the Texas Tribune Festival. The festival that took place last weekend in Austin featured a number of high-profile speakers and panelists. Read more about some of the sessions relating to public education in this blog post.
Texas Legislature, Elections, Curriculum | Instruction, Privatization | Vouchers, School Safety
05/05/2023
Don't forget to vote Saturday in the May 6 local election. Plus, the House will be tackling its first Saturday calendar, which means sine die is nigh.
06/02/2023
The HB 100 voucher scheme dies at the end of regular session, plus a special session and the TEA takeover of Houston ISD begin.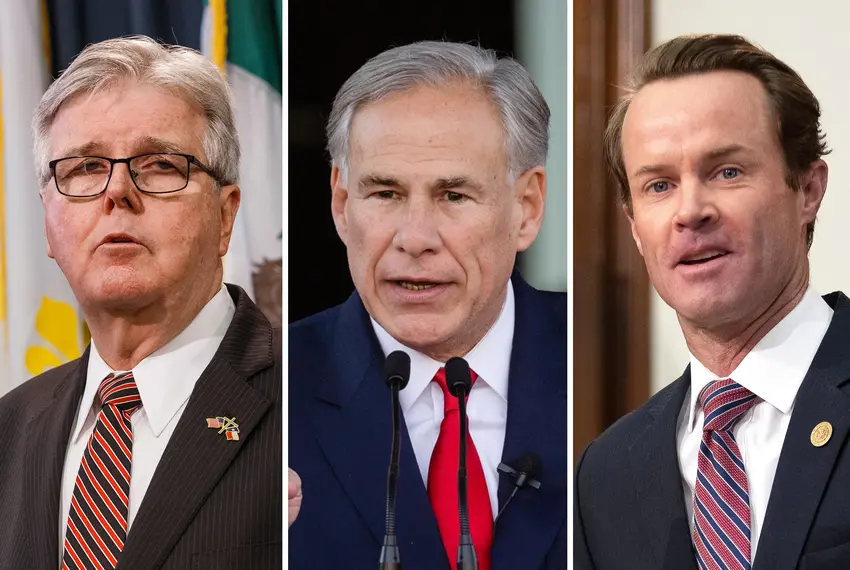 06/01/2023
Always happy to castigate the Texas House, Patrick breaks form to criticize the governor as misinformed and unsympathetic toward homeowners.