Teach the Vote's Week in Review: Oct. 11, 2019

Teach the Vote
Educator Preparation | Certification Retirement | TRS | Social Security Elections
Date Posted: 10/11/2019 | Author: Jennifer Mitchell, CAE
Happy Friday! Here's a look at this week's education news from the ATPE Governmental Relations team:
---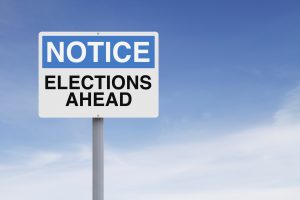 ELECTION UPDATE: ATPE Lobbyist Mark Wiggins has been tracking the latest election-related announcements and news for Teach the Vote. This week, read about recent news of planned departures from the State Board of Education next year, plus a look at the election coming up on Nov. 5. Check out our latest election roundup here. Also, be sure to follow our Teach the Vote blog next week when we'll posting everything you need to know about voting in the constitutional amendment election.
---
We have been reporting on the special committees formed this year to examine issues related to school safety and preventing mass violence. A series of meetings are planned around the state during the interim to hear testimony from experts and the public and generate recommendations for the Texas Legislature to address in 2021. One such committee, the Texas House Select Committee on Mass Violence Prevention and Community Safety met Thursday, Oct. 12, 2019, in Farmer's Branch.
The 13-member committee was formed earlier this year after the deadly mass shootings in El Paso and Odessa. The committee levied criticism at several major tech companies Thursday for failing to work with law enforcement in a timely and efficient manner in order to stop potential threats of mass violence. Facebook, Google, Twitter, Amazon, and Microsoft were invited to testify, but only Facebook sent a representative. Lawmakers pressed Facebook over how quickly it is able to respond to requests for information from law enforcement, and were frustrated by the company's inability to give a specific response. You can read a full report on Thursday's meeting courtesy of the Dallas Morning News. The House committee is scheduled to meet again next Thursday in Odessa.
---
FEDERAL UPDATE: ATPE is continuing its work in Washington, DC, spearheaded by our longtime federal lobbyist, David Pore, to advocate for Social Security reform that will help Texas educators earn fair and predictable retirement benefits. In this Congress, two bills have been filed to repeal and replace the Windfall Elimination Provision (WEP), which reduces the Social Security benefits earned by many ATPE members and other public employees. Pore spoke about the bills earlier this week during a panel presentation on advocacy moderated by ATPE Governmental Relations Director Jennifer Mitchell as part of the annual meeting of the national Coalition of Independent Educator Associations.
As we first reported on Teach the Vote back in July, Rep. Kevin Brady (R–The Woodlands, Texas) has filed H.R. 3934, the "Equal Treatment of Public Servants Act" (ETPSA), which is an updated version of similar legislation he previously filed in an attempt to fix the WEP. Rep. Richard Neal (D–Springfield, Mass.) followed suit at the end of September, filing H.R. 4540, the "Public Servants Protection and Fairness Act" (PSPFA). Both bills would replace the WEP with a more predictable, proportional formula for calculating Social Security benefit payments of future retirees, and provide a monthly stipend for those workers over the age of 60 who are already retired and eligible for Social Security.
This week, ATPE issued a press release in support of both bills and urged Congress to take action on the issue. It is unclear if or when the WEP legislation might be heard this year, particularly in light of the congressional focus having shifted recently and almost exclusively toward the prospect of impeachment proceedings. Still, ATPE is thankful for the bipartisan effort being made to address the WEP. We especially appreciate the longtime work of both Congressmen Neal and Brady on this front, and their willingness to involve stakeholders like ATPE in the development of the bills. Congressman Neal chairs the U.S. House Committee on Ways and Means in which the bills would be heard, while Congressman Brady is the ranking member on the committee and its former chair.
Stay tuned to Teach the Vote for updates on our federal lobbying efforts. As a reminder, ATPE members can also use our communication tools on Advocacy Central to call or write to their representatives in Washington asking for their support of the ETPSA and PSPFA. (ATPE member login is required to access Advocacy Central.)
---
This week, the ATPE lobby team continued its "New School Year, New Laws" blog series with a report on how the laws enacted during the 86th Texas legislative session will impact educators' pension and benefits. Chief among the changes enacted this year was Senate Bill 12, which will make the Teacher Retirement System (TRS) actuarially sound and allowed for the issuance of a 13th check to retirees last month. Check out the latest blog post in the series by ATPE Lobbyist Andrea Chevalier and watch for another installment on Monday.
Today, the Texas Education Agency (TEA) released a new "HB 3 in 30" video on the Blended Learning Grant Program. TEA's ongoing video series is intended to make this year's omnibus school finance bill, House Bill (HB) 3, more digestible by breaking out key provisions and explaining them in 30 minutes or less. Visit TEA's HB 3 in 30 video website to watch the newest video and access others in the series.
Also related to HB 3, the commissioner of education has proposed new administrative rules to implement the new "Do Not Hire Registry" required by the bill. Public comments on the proposed rule are being accepted now through Oct. 21. Learn more about the rule and how to submit your comments here.
---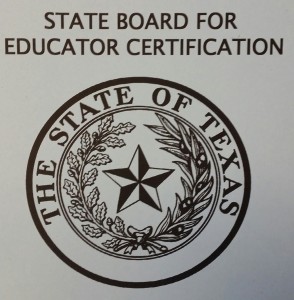 In case you missed it earlier this week, ATPE Lobbyist Andrea Chevalier provided a comprehensive summary of the State Board for Educator Certification (SBEC) meeting held Oct. 4, 2019. One of the most interesting discussions at the meeting was about what should constitute "good cause" for educators to abandon their contracts. The board opted to defer taking any action last week to change the criteria for SBEC sanctions in those instances, but you can expect the board members to have continuing discussions on this topic in the coming months. Read more about this and all the other matters discussed by SBEC last week in this blog post.
Texas Legislature, Elections, Curriculum | Instruction, Privatization | Vouchers, School Safety
05/05/2023
Don't forget to vote Saturday in the May 6 local election. Plus, the House will be tackling its first Saturday calendar, which means sine die is nigh.
06/02/2023
The HB 100 voucher scheme dies at the end of regular session, plus a special session and the TEA takeover of Houston ISD begin.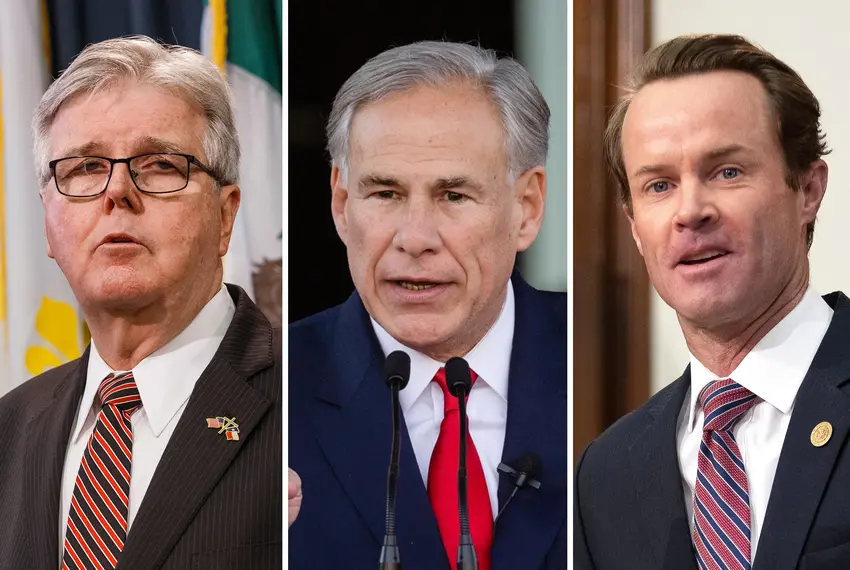 06/01/2023
Always happy to castigate the Texas House, Patrick breaks form to criticize the governor as misinformed and unsympathetic toward homeowners.