Recap of the October 2019 SBEC meeting

Teach the Vote
Educator Preparation | Certification
Date Posted: 10/08/2019 | Author: Andrea Chevalier
Certification board discusses repeal of master teacher certificates, educator misconduct, and more at its October 2019 meeting.
On Friday, Oct. 4, 2019, the State Board for Educator Certification (SBEC) met to discuss several agenda items, including the repeal of Master Teacher certificates, implementation of recent educator misconduct legislation, and an update on the EdTPA pilot program.
The meeting began with recognition of the unfortunate passing of board member Dr. Rex Peebles on Sept. 23, 2019. Dr. Peebles was a long-time, trusted voice of expertise and reason in the P-20 public education system. He will be greatly missed and ATPE sends their thoughts and love to the family, friends, and colleagues of Dr. Peebles.
At Friday's meeting, ATPE weighed in on two discussion and action items: the repeal of the Master Teacher certificate and proposed rule revisions that would expand the criteria for considering "good cause" as a mitigating factor in disciplinary cases stemming from an educator's abandonment of their contract.
First, SBEC adopted language to implement the repeal of the Master Teacher certificates, as required by this year's House Bill (HB) 3. Master Teacher certificate holders will be able to continue teaching under their certificate until it is no longer valid and will be considered "Legacy Master Teachers" pursuant to HB 3. ATPE submitted written testimony on this item, urging Texas Education Agency (TEA) staff and SBEC members to use their rule-making ability to ensure that affected teachers can maintain their current teaching assignments after the expiration of their Master Teacher certificates. We believe that the rigor of the Master Teacher certification process should not be ignored and are pleased that TEA has indicated they will explore options to amend rule language to alleviate the unintended consequences of this legislation.
ATPE Lobbyist Andrea Chevalier testifying before SBEC, Oct. 4, 2019
Additionally, ATPE Lobbyist Andrea Chevalier provided oral testimony in support of the board's efforts to expand the criteria for good cause when addressing contract abandonment cases. At the board's July 2019 work-group meeting, members discussed the need for increased flexibility in determining what constitutes good cause. This would allow the board to avoid or lessen sanctions for educators who found it necessary to abandon their contracts under unique and acceptable circumstances that are not currently covered by the existing SBEC rules. To make these changes, new language was proposed at Friday's meeting as part of a larger agenda item that implements several educator misconduct and reporting bills from the 86th legislative session. (The 2019 bills related to this agenda item are Senate Bill (SB) 1230, SB 1476, SB 37, and HB 3.) Due to testimony on the item, the board voted to split off the contract abandonment language from the rule proposal that was before them this month in order to allow for discussion on the issue at a later time. The board expressed that they would like to try to get more certainty into the rule language and requested another work-group on broader disciplinary issues. The proposed language for this rule will be open for public comment in the Texas Register from Oct. 25 to Nov. 25, 2019.
Discussion and action items:
In order to implement three bills from the 85th legislative session (SB 1839, HB 2039, and HB 3349), the board added language for admission requirements for the Early Childhood-Grade 3 and Trade and Industrial Workforce Training: Grades 6-12 certificates. The board also amended the rule language to allow for subject-matter-only assessments to be used in lieu of current Pre-Admission Content Tests (PACTs), which test both content and pedagogy. The rationale for this change was that an individual entering an educator preparation program (EPP) would not have pedagogical expertise and therefore should not be assessed in that area.
To implement SB 1200 passed by the 86th Legislature, the board adopted revisions to their rule that would allow military spouses who are licensed in other states (and in good standing) to teach in Texas.
SBEC also took action on several items relating to EPPs. Language to improve the Accountability System for Educator Preparation Programs (ASEP) was approved, including changes that would allow EPPs to be commended for their performance. The board also adopted the new accountability manual into rule and voted to allow SBEC to require action plans for low-performing EPPs, among other items. SBEC board members also approved several EPPs to continue operating for five years. As a consequence of ASEP ratings, one program was closed on Friday. After a five-year review, the Texas Alternative Certification Program Brownsville (TACPB) was required to submit a compliance plan to TEA. The program opted to cease its operations instead, and SBEC voted to formally close The board also voted to approve Ana G. Mendez University as a new alternative certification EPP. The program will be unique in Texas, as it plans to instruct students on become educators using a dual language model.
As noted during Friday's meeting, the board will soon begin its required four-year rule review for two sets of SBEC rules. The first review is for 19 Texas Administrative Code (TAC) Chapter 232, General Certification Provisions, which regulates certificate renewal, continuing professional development, and national criminal history record information. The second review is for 19 TAC Chapter 230, Professional Educator Preparation and Certification, which deals with procedures for issuance of certificates and permits, testing requirements and fees, and the types and classes of certificates issued by the board. Both of these chapters will be open for public comment in the Texas Register from Oct. 25 to Nov. 25, 2019.
Mark your calendars! The board also approved its meeting dates for 2020:
Feb. 21, 2020
May 1, 2020
July 24, 2020
Oct. 9, 2020
Dec. 11, 2020
Discussion-only items (no rule action required at this time):
The board discussed several possible future revisions to SBEC rules for professional educator preparation and certification found in 19 TAC Chapter 230. One of these changes would allow the Educational Aide I certificate to be issued as an industry-based certification. Graduating high school students who take education and training courses would be able to get the Educational Aide I certification and begin a career in education, helping to improve the teacher pipeline. Another change would reduce the number of days for computer and paper-based certification examination retakes from 45 down to 30 days. In order to comply with SB 1839 and HB 2039 passed in 2017 by the 85th Legislature, future rule revisions are expected to include prohibiting educators from gaining certification for Early Childhood: Prekindergarten-Grade 3 through the certification by exam (CBE) route. Stakeholders from the deaf and hard-of-hearing community testified at Friday's meeting to request that the board also include the Deaf/Hard-of-Hearing EC-12 certification on the list of exams excluded from CBE. To implement HB 3, 86th Legislature, this chapter of SBEC rules will also include revisions mandating that educators who teach any grade from pre-K to 6th grade be required to pass the Science of Teaching Reading certification exam beginning Jan. 1, 2021.
Also up for discussion only was 19 TAC Chapter 228, which pertains to requirements for EPPs. The revisions being contemplated would implement this year's HB 18, allowing educator certification candidates to obtain instruction in mental health, substance abuse, and youth suicide as part of their educational degree plan. The revisions would also prohibit an EPP that is consolidating or closing from admitting candidates if those candidates would not be able to finish the program. Additionally, new rules would require that candidates complete their internship, clinical teaching, or practicum within one program. The rule changes discussed would prohibit practicums from occurring exclusively in the summer. Revisions in this chapter would also allow for candidate placement into a program for cases in which educators must complete their clinical teaching or practicum out-of-state or out-of-country due to particular reasons (military assignment, illness, spouse transfer, etc.).
TEA staff also presented the board with data and information on formal complaints against EPPs and on deactivations of certificates being pursued through alternative and post-baccalaureate certification routes. Formal complaints that involve violations of the SBEC administrative rules require TEA staff to make sanction recommendations to the board. Certification deactivations are similar to contract abandonment cases in that they occur when an educator on an intern or probationary certificate leaves their teaching assignment before it has concluded. There are no educator or EPP sanctions for such deactivations. The board asked for more data regarding deactivations and will take this item up again at its next meeting.
TEA staff gave an update on the progress of the EdTPA pilot. EdTPA is a performance assessment that has been proposed as a replacement for the PPR exam, should the pilot program provide adequate evidence that EdTPA is a viable option. As of Sept. 1, 2019, the 27 programs participating in the pilot have completed 42 trainings, with 27 more scheduled. TEA staff indicated that most pilot programs will have their candidates submit their EdTPA portfolios in the spring of 2020. As for updated demographic data, the pilot participants are represented in 17 out of the 20 education service center regions in Texas. The actual number of participants is lower than what was originally projected (1700-1750) with about 600 reported candidates and an anticipated additional 250 candidates expected to join in the spring. TEA staff reported that there is "room to improve" with regard to African American representation among candidates. In an attempt to gain a more diverse candidate pool, TEA will open the application for Year 2 pilot participants this month. Board member Tommy Coleman requested that the board discuss at its next meeting how the EdTPA pilot and parallel T-TESS pilot (being run by university faculty) can use the same data points and collection methods.
The next SBEC meeting will be held on Dec. 9, 2019. Check back on our Teach the Vote blog after the December meeting for a summary.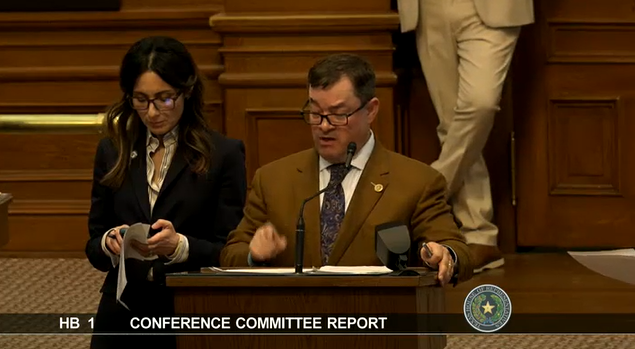 School Finance, Retirement | TRS | Social Security, Texas Legislature, Privatization | Vouchers, Educator Compensation | Benefits
05/30/2023
HB 100 was a casualty of a breakdown in communications between the House and Senate as the regular session drew to a close.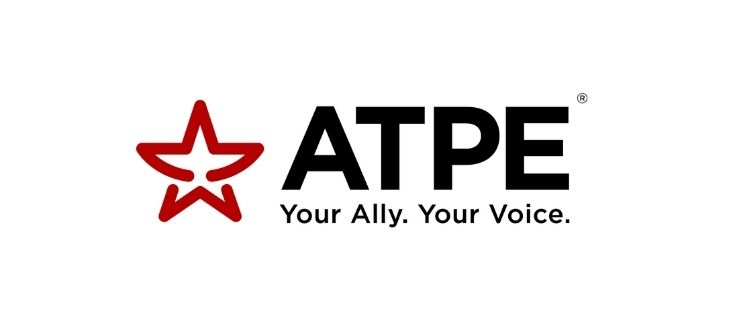 School Finance, Texas Legislature, Privatization | Vouchers, Educator Compensation | Benefits
05/28/2023
ATPE thanks legislators who stood strong with public education students and educators during the 2023 regular legislative session.
School Finance, Retirement | TRS | Social Security, Texas Legislature, Educator Rights, Curriculum | Instruction, Privatization | Vouchers, School Safety, Educator Compensation | Benefits
05/26/2023
Vouchers are still a threat and the attorney general faces impeachment in the final days of the 88th Legislature.