House Public Education Committee gets an update on accountability, school finance bills

Teach the Vote
Texas Legislature
Date Posted: 10/30/2019 | Author: Andrea Chevalier
House Public Education Committee interim hearing, Oct. 28, 2019.
The House Public Education Committee met on Monday, Oct. 28, to hear an update on legislation from the 85th and 86th legislative sessions and testimony from panels of invited witnesses.
The interim hearing began with an overview from Texas Commissioner of Education Mike Morath on public school accountability. Specifically, the committee heard about House Bill (HB) 22 by Rep. Dan Huberty (R-Kingwood) passed by the 85th Texas Legislature in 2017. That bill shrank the accountability system from five to three domains. HB 22 also created a distinction between campus and district accountability "grades" of "D" and "F," such that a rating of "D" would represent a "needs improvement" condition rather than a "failing" status. As the Texas Education Agency (TEA) has implemented HB 22, several problematic scenarios have emerged due to multiple interpretations of the law.
One such scenario pertaining to the timeline for accountability sanctions and interventions has left districts wondering where they stand and waiting for guidance in the form of commissioner's rules or clarifying legislation next session. Specially, does a "D" rating break up a series of "F" ratings in a manner that would restart the clock for purposes of determining required interventions? Since HB 22 is slated to take full effect in the 2020-21 school year, legislators and TEA officials are facing pressure to find a solution, such as delaying the adoption of rules, for districts grappling with questions like these. Commissioner Morath told the committee on Monday that he will be reaching out to affected districts to try to provide guidance.
Due to issues like these, we can probably expect another accountability clean-up bill to be filed in the 2021 legislative session. The commissioner suggested two statutory changes that may help alleviate the problems. The first is to eliminate required interventions for failure in a domain grade, leaving mandatory interventions in place based on a district's or campus's overall grade. The second suggestion is to change the "D" rating so that it continues to advance the intervention clock but would not require school closure or the appointment of a Board of Managers unless performance falls to an "F" and no less than six years have elapsed.
Texas Commissioner of Education Mike Morath
Commissioner Morath also gave the committee an update on the local accountability system pilot, which allows school districts to use additional indicators that their communities find important. Nineteen districts participated in the 2017-18 pilot year and submitted pilot data. The commissioner identified three big challenges that districts faced when creating their systems: would the local accountability system produce 1) reliable results over time, 2) results that accurately measure a desired result, and 3) a reasonable accountability score that was "calibrated" with the state accountability system. The commissioner stated that these challenges were used as the criteria against which districts were rated in determining whether to approve their local accountability system.
Ultimately, only two districts, Dallas ISD and Snyder ISD, had their local accountability systems approved by the commissioner, which prompted committee members to raise concerns during Monday's hearing. One superintendent who testified during the hearing stated that his district's application was denied because, according to the TEA, the district had focused too much on "adult behavior" inputs that were not directly measured using student achievement data. The superintendent gave the example of using incentives to increase the use of AVID (Advancement Via Individual Determination) as part of its local accountability system proposal. ATPE has long advocated for including inputs in the accountability system, such as ensuring that students are taught by educators who are certified in the subjects and grade levels they are teaching. We believe that such measures are more directly controllable by districts and individual educators than other factors and typically lead to better student outcomes. During Monday's committee meeting, a panel of school superintendents and other public education advocates also gave feedback on implementation of the state's accountability system, similarly expressing a desire for the inclusion of inputs related to such "adult behaviors." They also recommended enabling the state accountability system to be more nuanced to account for the correlation between poverty and student tests scores, and they advocated for delaying the adoption of commissioner's rules until the HB 22 implementation issues can be cleared up with legislation in 2021.
The committee also received an update from the commissioner on the implementation of HB 3, the school finance overhaul bill passed during the 86th session of 2019. Commissioner Morath stated that there was a $635 average increase in per pupil funding as a result of the bill, and he plugged TEA's "HB 3 in 30" video series, which offers in-depth explanations of various aspects of HB 3. Other updates were given to the committee on the following:
The STAAR readability study required by HB 3 is being conducted by the University of Texas at

Austin. An initial report is due to the legislature by Dec. 1, 2019, and a second portion of the report is expected by Feb. 1, 2020. The commissioner told the committee that if the study concludes that changes to the test are needed, then those will be made.

The commissioner shared that TEA plans to collect data on pay raises resulting from HB 3 starting sometime near

January 2020. A report to the legislature would then be expected by March 2020.

There has been a 56% growth in students receiving special education services over the past three years, which could reflect more students being identified as having dyslexia.
The committee discussed unintended funding consequences for fast-growth school districts and career and technical education (CTE) funding in small/mid-sized districts as a result of HB 3's changes.
Another panel of public education advocates and practitioners gave feedback on the implementation of HB 3, telling the committee members that more clarity is needed on aspects of the legislation, such as its incentive pay program and related merit designations for teachers. Some panelists expressed concern about the sustainability and mechanisms of funding under the bill, such as outcomes-based funding in which money for one group of students is based on the performance of a previous group of students. As the rulemaking process for implementing HB 3 continues, ATPE will monitor TEA's interpretation of these concerns.
At the end of Monday's hearing, Chairman Huberty stated that he did not anticipate any more House Public Education Committee hearings this year. Stay tuned into our blog and keep up-to-date with legislative developments by following ATPE's lobby team on Twitter via @TeachtheVote, @ATPE_JenniferM, @ATPE_MontyE, @ATPE_AndreaC, and @MarkWigginsTX.
06/02/2023
The HB 100 voucher scheme dies at the end of regular session, plus a special session and the TEA takeover of Houston ISD begin.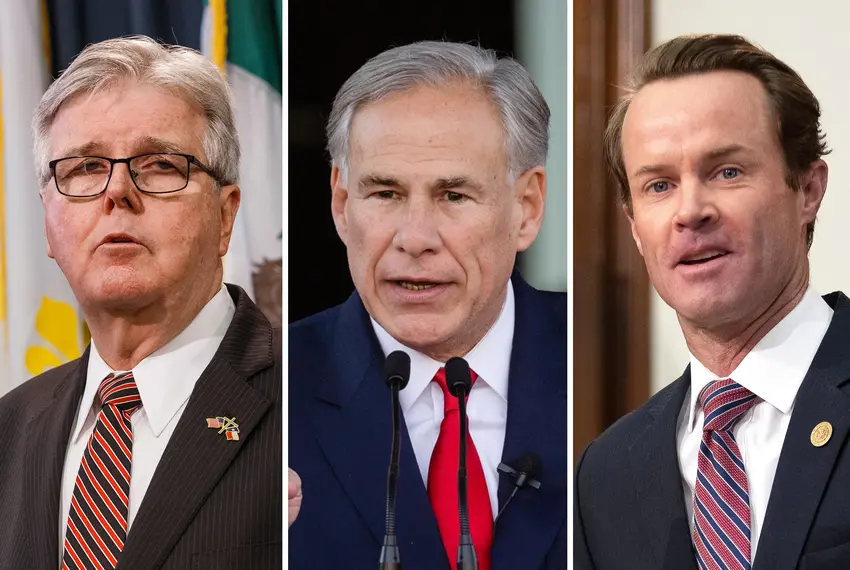 06/01/2023
Always happy to castigate the Texas House, Patrick breaks form to criticize the governor as misinformed and unsympathetic toward homeowners.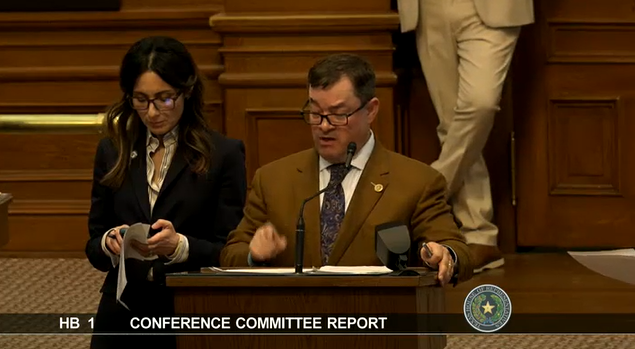 School Finance, Retirement | TRS | Social Security, Texas Legislature, Privatization | Vouchers, Educator Compensation | Benefits
05/30/2023
HB 100 was a casualty of a breakdown in communications between the House and Senate as the regular session drew to a close.