Texas election roundup: Presidential field narrows

Teach the Vote
Elections
Date Posted: 11/07/2019 | Author: Mark Wiggins
Texas wasn't the only state that held elections this Tuesday, and political observers across the country have spent the week analyzing the results of the 2019 races in places like Kentucky, Virginia, and Pennsylvania. In Kentucky, the winner of that state's gubernatorial election used his victory speech Tuesday night as an opportunity to credit educators with turning out to vote and making the difference in that race.
The big national news came over the weekend, as former Congressman and U.S. Senate candidate Beto O'Rourke of Texas announced he was ending his campaign for president. Following the announcement, Texas Tribune Executive Editor Ross Ramsey noted that O'Rourke nonetheless deserves credit among Democrats for putting Texas in a competitive position. O'Rourke's exit leaves former San Antonio Mayor Julian Castro as the only Texan remaining in the Democratic presidential primary. Several O'Rourke loyalists have already transferred their support to Castro, who is also struggling to gain traction against higher profile candidates in the Democratic field.
Back in Texas, the state's three special elections to fill unexpired terms in the Texas House of Representatives will head to runoffs. The winner of those runoffs will face a quick turnaround to defend their seats and win reelection to a full term in 2020. You can read the full results of Tuesday's state elections here. Additionally, read more voter turnout in Tuesday's election in this post from the Texas Tribune republished on our blog.
Turning our attention ahead to the 2020 elections, Rep. Roland Gutierrez (D-San Antonio) announced Saturday he will run against Sen. Pete Flores (R-Pleasanton) next year in Senate District (SD) 19. The district voted for both Clinton and O'Rourke by double digits. Flores won the seat in a special runoff election against former U.S. Rep. Pete Gallego in late summer 2018. Gallego edged out Gutierrez in the first round of the special election.
A University of Texas/Texas Tribune Poll released this week shows Democrats hoping to unseat U.S. Sen. John Cornyn (R-Texas) are largely unknown to Democratic primary voters. Of the nine Democrats, former U.S. Rep. Chris Bell is the best known. Air Force veteran M.J. Hegar, who ran unsuccessfully against U.S. Rep. John Carter in 2018, is the most favored among primary voters. Twelve percent of Democratic primary voters said they'd support Hegar. State Sen. Royce West (D-Dallas) came in third, with five percent support.
As always, you can visit the website of our Texas Educators Vote coalition here to sign up for voting reminders to make sure that you never miss an important election. Next up will be the special runoff elections in Houston and Dallas, followed by a critical round of March primaries. Stay tuned!
Texas Legislature, Elections, Curriculum | Instruction, Privatization | Vouchers, School Safety
05/05/2023
Don't forget to vote Saturday in the May 6 local election. Plus, the House will be tackling its first Saturday calendar, which means sine die is nigh.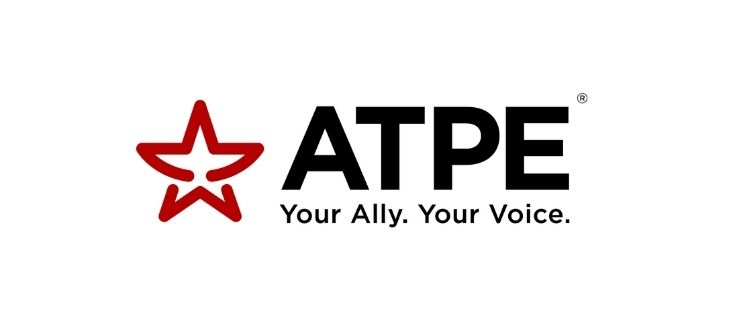 School Finance, Texas Legislature, Privatization | Vouchers, Educator Compensation | Benefits
05/28/2023
ATPE thanks legislators who stood strong with public education students and educators.
School Finance, Retirement | TRS | Social Security, Texas Legislature, Educator Rights, Curriculum | Instruction, Privatization | Vouchers, School Safety, Educator Compensation | Benefits
05/26/2023
Vouchers are still a threat and the attorney general faces impeachment in the final days of the 88th Legislature.