Texas election roundup: New GOP PAC in town

Teach the Vote
Elections
Date Posted: 11/21/2019 | Author: Mark Wiggins
The big news in Texas politics this week is an announcement by a group of Republican members of the Texas House of Representatives that they have formed a new political action committee (PAC) to fill the void in fundraising created by Speaker Dennis Bonnen's (R-Angleton) decision not to run for reelection.
Typically, the speaker coordinates fundraising efforts and doles out money to help endangered House incumbents who belong to the majority party. Democrats need just nine seats to win control of the Texas House, which places Republicans in a defensive position. Without Speaker Bonnen playing an active leadership role, Republicans are at a disadvantage. Enter Reps. Charlie Geren (R-Fort Worth), Drew Darby (R-San Angelo), Lyle Larson (R-San Antonio), Four Price (R-Amarillo), and Chris Paddie (R-Marshall), who filed paperwork this week to form Leading Texas Forward PAC. According to the Texas Tribune, the PAC aims to raise $5 million for GOP incumbents and lists none other than GOP strategist Karl Rove as its treasurer.
In other House news, Homeland Security and Public Safety Committee Chair Poncho Nevarez (D-Eagle Pass) announced late last week he would not run for reelection after admitting to a drug-related incident. Nevarez told the Texas Tribune he intends to seek treatment.
Gov. Greg Abbott announced the special runoff elections for House District (HD) 28, HD 100, and HD 148 will be held Jan. 28, 2020. The latter two seats are expected to remain under Democratic control, while HD 28 represents a hotly-contested race over a seat most recently occupied by a Republican.
A new University of Texas-Tyler poll shows President Donald Trump's approval rating among Texans at 43 percent, compared to 49 percent on respondents who disapprove and 8 percent who have not made up their minds. That poll shows former Vice President Joe Biden leading the pack among Texans' favored Democratic nominees, followed by Bernie Sanders and Elizabeth Warren. A separate Politico analysis predicts Trump will win Texas, but lists a number of contested Republican Congressional seats as likely Democratic pickups.
Voting is the most powerful thing you can do as an educator, and ATPE thanks those of you who voted in the Nov. 5 election. Voting in the upcoming 2020 elections will be critical in order to ensure legislators provide schools and teachers with the resources they need to help students grow and achieve. Visit the website for our Texas Educators Vote coalition today and sign up to receive text updates so that you never miss an important election!
Educator Preparation | Certification, Retirement | TRS | Social Security, Texas Legislature, Congress | Federal, Elections, Curriculum | Instruction
09/23/2022
The ATPE Governmental Relations team recaps the past week's education news, legislative and election updates, and regulatory developments.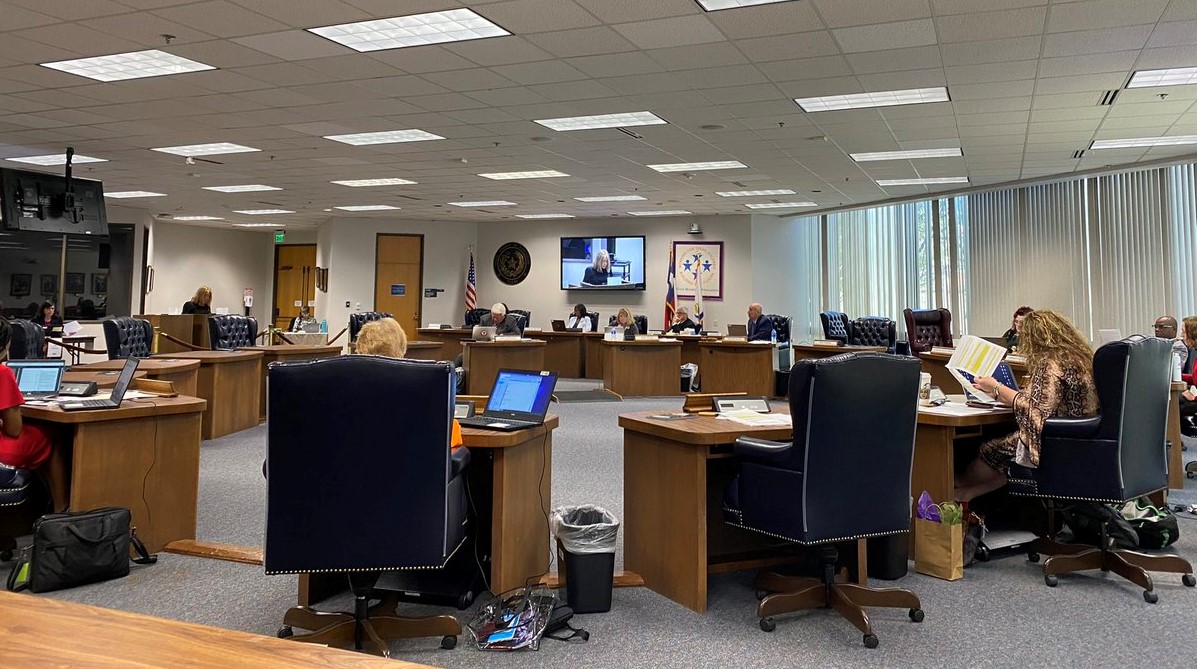 Texas Legislature, Curriculum | Instruction, TEA | Commissioner | SBOE
09/26/2022
The State Board of Education voted Monday, Sept. 26, 2022, to advance a pared down revision of the curriculum standards to comply with new legislative requirements.
Educator Preparation | Certification, Texas Legislature, Curriculum | Instruction, Educator Compensation | Benefits
09/22/2022
ATPE shared educator preparation recommendations during invited testimony before the House Committees on Public Education and Higher Education, Sept. 20, 2022.