Exploring legislators' 2019 voting records on education: Part I

Teach the Vote
Texas Legislature
Date Posted: 11/21/2019 | Author: Jennifer Mitchell, CAE
Last week on TeachtheVote.org, ATPE published a series of voting records for all Texas state lawmakers, analyzing their actions taken on significant education-related legislation. This blog post is Part I of a two-part feature on the record votes. Here, we're taking a closer look at how the ATPE lobby team analyzed and chose the record votes that are featured on the legislators' profiles.
Which bills are featured in the 2019 legislative voting records on Teach the Vote, and why were they chosen?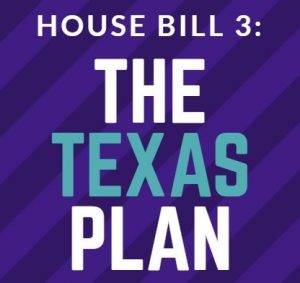 Without question, the most significant bill debated and ultimately passed by the 86th Texas Legislature this year was House Bill (HB) 3 by Rep. Dan Huberty (R-Kingwood). This major school finance and public education reform bill, deemed the top priority of the session, resulted in $6.5 billion in increased funding for public education and $5 billion for property tax relief. ATPE's lobbyists have written extensively about the omnibus bill here on our Teach the Vote blog, and the Texas Education Agency (TEA) has also dedicated a set of online resources to helping Texans understand the many components of the bill. With its high profile, HB 3 figures prominently in the 2019 record votes compiled by ATPE. We've selected both the House's and Senate's votes on HB 3 on "third reading" as the first record vote featured in this year's list for Teach the Vote.
There are also a few votes on floor amendments to HB 3 that made our list this year. On the House side, we've provided representatives' votes on House Floor Amendment #15 to HB 3, which dealt with charter school transparency and efficiency. The amendment by Rep. Ernest Bailes (R-Shepherd), which passed and was incorporated into the House's version of HB 3 but later stripped out by the Senate, requires charter schools to undergo an audit of their fiscal management. The Bailes amendment would have required such an audit to be conducted before a charter could expand or open new campuses, and it also called for charter schools to share the results of those audits publicly on their websites.
For senators, we similarly tracked their votes on three amendments to HB 3:
Senate Floor Amendment #8 by Sen. Jose Menendez (D-San Antonio) attempted to remove from the Senate's version of HB 3 a controversial merit pay program that ATPE and most of the education community opposed.
Senate Floor Amendment #30 by Sen. Judith Zaffirini (D-Laredo) also failed to pass but aimed to provide a guaranteed pay raise for all professional public school employees. While teacher pay was another high-profile issue debated throughout the 2019 legislative session, most discussions about pay raises at that point in the session had been limited to classroom teachers and librarians.
Also, Senate Floor Amendment #66 by Sen. Jose Menendez (D-San Antonio) was an unsuccessful attempt to add language to the Senate's version of HB 3 to ensure that state standardized tests were written at the appropriate grade level. Testing was also a subject of great importance to the education community during the legislative session, particularly after studies found that certain test questions on the STAAR test had been written at reading levels well above the grade level being tested. Although the Menendez floor amendment did not get approved by the Senate, another bill passed during the 2019 legislative session (HB 3906) requires a study of STAAR readability, and results of that study should be released beginning in December.
HB 3 ultimately included some additional funding for increasing educator compensation, but it was not the only bill pertaining to teacher pay that lawmakers debated in 2019. Early in the session, the Senate rallied behind Senate Bill (SB) 3 by Sen. Jane Nelson (R-Flower Mound), which Lt. Gov. Dan Patrick (R) pledged would be one of the first bills passed by the full Senate in 2019. Although SB 3 was later rejected in favor of the alternative compensation-related language in HB 3, we've included the Senate's third reading vote on SB 3 in our list of record votes due to its early significance.
ATPE also supported a stand-alone bill in 2019 that was designed to fund and strengthen mentoring programs for teachers. The House's third reading vote on HB 102 by Rep. Diego Bernal (D-San Antonio) made our list of record votes this year. HB 102 did not get heard in the Senate, but its language was later incorporated into HB 3.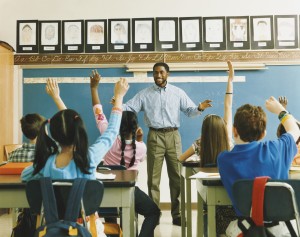 Another piece of legislation related to educator quality produced one of the record votes published on Teach the Vote this year. The House voted to approve HB 1276 by Rep. Jon Rosenthal (D-Houston) on third reading. HB 1276 was designed to prevent elementary grade students from being assigned for two consecutive school years to teachers who had less than one year of teaching experience or teachers who were not certified in the subject being taught as part of the foundation curriculum. Exceptions would have been provided under HB 1276 for new transfer students and for students whose parent or guardian consents to the non-compliant placement. Also, the bill would not have applied to school districts serving fewer than 5,000 students, those exempted under the District of Innovation (DOI) law, or those districts that received a hardship waiver from the commissioner of education. Unfortunately, this ATPE-supported bill did not get heard in the Senate.
School safety was another high priority issue debated during the 2019 legislative session. The key piece of legislation on keeping schools safe was SB 11 by Sen. Larry Taylor (R-Friendswood), aimed at driving funding to implement school safety improvements and provide mental health resources. We've featured on our website the third reading vote taken on this bill in both the House and Senate chambers. Also on our list is the House's treatment of House Floor Amendment #8 by Rep. Steve Allison (R-San Antonio) to SB 11, aimed at improving mental health support by requiring the state to identify regional resources that schools could use to address their students' mental health needs. Legislators were considering a number of different measures pertaining to mental health resources in the context of the debate about school safety. Particularly in the House, some lawmakers were openly skeptical of efforts to link students with outside mental health professionals, worried about privacy concerns, and generally opposed to perceived government overreach. The controversy surrounding those issues had seemingly killed another high-priority bill aimed at addressing mental health earlier on the same evening that SB 11 was being debated. House leaders used Rep. Allison's floor amendment as a vehicle for resurrecting the lost bill. Thus, Allison's original amendment to SB 11 passed, was reconsidered, got amended to include language from the other mental health bill that had already been voted down, and then Floor Amendment #8 passed again. We provided data on both votes approving Floor Amendment #8 since there were some representatives who opted to change their position on the Allison amendment after it was expanded.
The Teacher Retirement System (TRS) also garnered attention during the 2019 session and was an ATPE legislative priority. Lawmakers approved Senate Bill 12 by Sen. Joan Huffman (R-Houston), which increased the contribution rates for the TRS pension fund. ATPE included the third reading votes on this bill taken by both the House and Senate among our record votes compilation. The legislature's passage of SB 12 resulted in immediate actuarial solvency for the fund, which made it possible for TRS to issue a one-time 13th check to retirees in Sept. 2019. Read more about the TRS bill here.
Another ATPE legislative priority for 2019 was opposing vouchers and stopping the privatization of public schools in any form. Few voucher bills were considered this session, but the full Senate did take a vote on Sen. Taylor's SB 1455, which we included on our list of record votes. The bill would have expanded full-time virtual schools and created a "virtual voucher." Despite passing the Senate, SB 1455 did not make it out of a committee on the House side.
The House also took a record vote on HB 1133 by Rep. Jonathan Stickland (R-Bedford), which is included on our list. That bill produced one of the most dramatic debates but did not garner enough votes to pass the House. HB 1133 would have weakened the existing 22:1 cap on elementary school class sizes by moving to a campus-wide, grade-level average. Many ATPE members reached out to their legislators in opposition to this bill, which would have allowed class sizes in the lower grades to dramatically expand.
Finally, there are a few record votes on our list this year that pertain to efforts to restrict legislative advocacy by school districts or dissuade educators from being politically active. One such bill was SB 1569 by Sen. Pat Fallon (R-Prosper), which the Senate voted to approve on third reading but the House left pending in committee. ATPE staunchly opposed SB 1569, which would have restricted educators' First Amendment rights to engage in political speech, limited their ability to teach students about elections, and unreasonably subjected educators to criminal penalties. Another troubling bill was SB 29 by Sen. Bob Hall (R-Edgewood), which tried to prohibit school districts and other local governmental entities from funding legislative advocacy efforts or paying membership dues to organizations that engage in legislative advocacy. SB 29 made our record votes list in two places. First, the Senate voted to approve the bill on third reading. Later, the House voted the bill down. Interestingly, the vote to defeat SB 29 on the House floor became even more significant after the legislative session ended, when certain Republican lawmakers who opposed the bill were seemingly targeted for retribution by their own party leadership in a taped discussion between House Speaker Dennis Bonnen and the head of the controversial dark money group, Empower Texans. The scandal resulted in Bonnen's announcing that he would not seek re-election, opening the door for election of a new speaker when the 2021 legislative session convenes.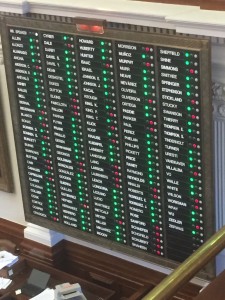 In any legislative session, there are limited votes taken on the record, offering relatively few options for us to showcase how individual legislators voted on education-related bills. However, we believe the votes listed above offer an informative glimpse into the treatment of public education by the 86th Texas Legislature, and we invite you to check out how your legislators voted by looking them up on our search page here on Teach the Vote. Stay tuned to Teach the Vote for Part II of this blog feature where the ATPE lobbyists will explain more about the usefulness and limitations of record votes in general.
06/02/2023
The HB 100 voucher scheme dies at the end of regular session, plus a special session and the TEA takeover of Houston ISD begin.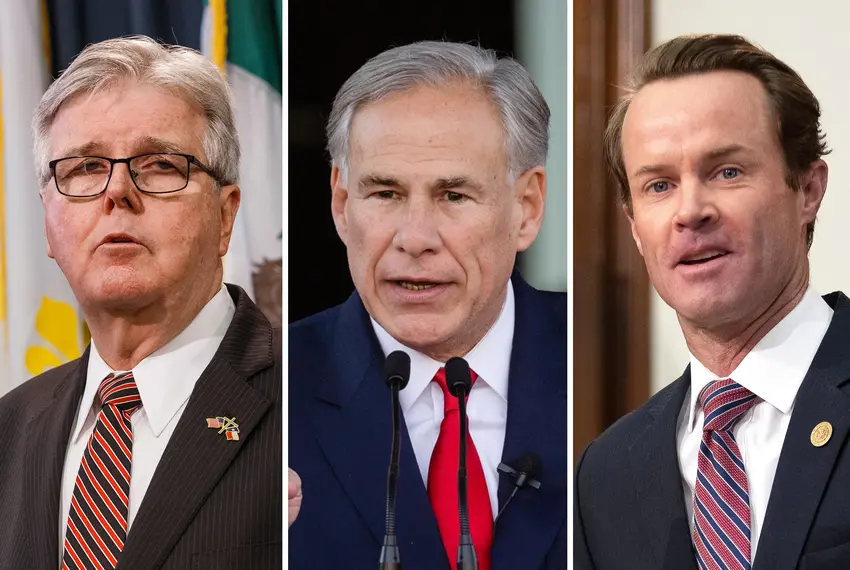 06/01/2023
Always happy to castigate the Texas House, Patrick breaks form to criticize the governor as misinformed and unsympathetic toward homeowners.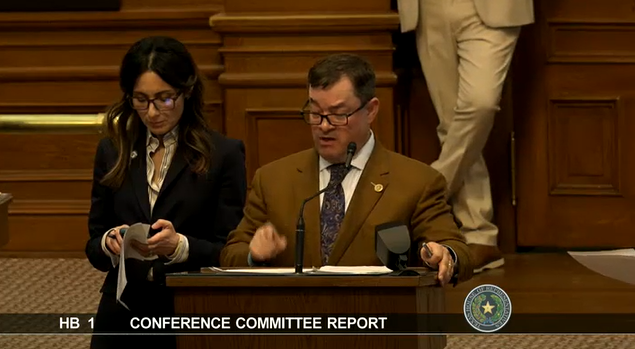 School Finance, Retirement | TRS | Social Security, Texas Legislature, Privatization | Vouchers, Educator Compensation | Benefits
05/30/2023
HB 100 was a casualty of a breakdown in communications between the House and Senate as the regular session drew to a close.