Exploring legislators' 2019 voting records on education: Part II

Teach the Vote
Texas Legislature
Date Posted: 11/25/2019 | Author: Jennifer Mitchell, CAE
As part of our officeholder profiles featured here on TeachtheVote.org, ATPE recently published a series of record votes taken by state legislators during the 2019 legislative session. In Part I of this two-part feature on our blog, we shared information about the education-related bills on which those votes were taken, explaining their significance during a legislative session that was heavily centered around school finance and public education. In Part II, we're offering a closer look at how the record vote information was compiled by the ATPE lobby team and what insights may be gained from viewing the voting histories. Read more about our process, and then discover how your legislators voted on public education bills this year. Use our search page on Teach the Vote to view the profile of any legislator.
How are record votes useful, and what are their limitations?
There are several organizations that track record votes during a legislative session. Some groups issue scorecards or assign grades to legislators based on how well their votes aligned with that particular organization's legislative agenda. Some entities use those scorecards to make decisions about campaign contributions or endorsements during an election cycle that follows the legislative session. ATPE does not calculate scores or assign grades to legislators. We focus our efforts more on collecting data that we believe can be useful to constituents in analyzing their lawmakers' actions. Just as legislators' responses to our ATPE Candidate Survey may help explain their views on public education issues to voters, the voting records also provide insight into how a lawmaker has approached public education bills in the past or may vote on similar issues in the future. All of that information can help voters who care about public education make informed decisions at the polls, but the data may also provide a starting point for year-round conversations between educators and their lawmakers, which are key to building collaborations and working together to meet the needs of public schools, students, and educators.
Senate Legislative Process (click to open a larger version)
ATPE's lobbyists caution that recorded votes offer only one data point among many for examination of a lawmaker's tenure and treatment of public education. There are a number of reasons why a lawmaker's vote on a single bill may not tell the whole story. For one thing, recorded votes are relatively few. So much negotiation on bills takes place behind the scenes, with bill authors carefully gauging support for their proposals and typically ensuring that they have enough votes to pass a bill before it ever reaches the floor of the House or Senate. In many cases, by the time a bill hits the floor there is ample agreement for the measure to pass unanimously or by a simple voice vote. We do still include some unanimous votes on our Teach the Vote legislator profiles when the bills are major ones deemed to be of great interest to our readers. With so much work being done behind the scenes, it's good to remember that legislators have additional opportunities to support and show leadership on public education issues by shepherding those bills through the process in ways that are rarely seen by the public and not recorded in any official manner.
House Legislative Process (click to open a larger version)
Another thing to bear in mind about record votes is that there are multiple floor votes taken on each bill that ultimately makes it to the governor's desk. The state's legislative process calls for bills to be read three times in each chamber, with the House and Senate both voting on the measures at the second and third reading stages. When the two chambers approve competing versions of the same bill, a conference committee is appointed to work out the differences and recommend a final negotiated version, which then must be voted on again by the House and Senate. Sometimes a conference committee is authorized to "go outside the bounds" of the bills passed by each chamber and may add new language, which then makes the final vote on approving the conference committee report (the final version of the bill) more significant. More commonly, however, there is near unanimous agreement on adopting the conference committee report for a bill, since it represents a compromise worked out between the two chambers.
Not every bill ends up in a conference committee, of course. When the House and Senate both approve a bill on third reading, and when the language passed by both chambers is identical, that sends the bill to the governor. Most votes featured in the voting records that you see on Teach the Vote are pulled from second and/or third reading results. The bulk of a bill's floor debate happens on second reading, often making that vote the most significant one. Once past the second reading stage, bills are rarely amended or even debated substantively on third reading. There is frequently little to no difference between the votes cast on second reading and the votes cast on third reading. When the second and third reading votes on a bill are virtually identical, ATPE's lobbyists often showcase the third reading vote on the legislator's voting record since it is a more final vote by the House or Senate and the one that either sends the bill forward to the other chamber or on to the Governor's desk. When there are noteworthy differences between what happens on the second and third readings, for instance when a bill gets amended between the two votes, ATPE notes this in our explanations of the vote.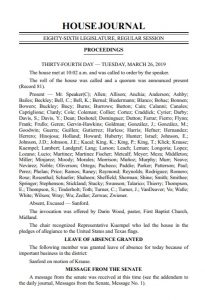 For all of the votes we highlight on the Teach the Vote legislator profiles, we take our data from the House and Senate journals, which are considered the official records. ATPE provides links to the specific pages in the journals where the votes are documented, enabling our readers to see the backup documentation for our material along with additional information, such as transcripts of some floor debates when requested by legislators. Using the journals as our official resource for record votes enables us to share those additional insights about legislative intent.
Also in the journal are notations requested by legislators to be added to the record after the vote. For example, it is not uncommon for a legislator to be marked as absent during any given vote. This may be an excused absence, such as when a legislator misses an entire day of legislative activity on account of an urgent need back home, or merely a temporary absence from the chamber. Anyone who has visited the Capitol during a session knows that there is always a lot of activity taking place, and there are times during a long day or night when a lawmaker needs (or chooses) to step away from their desk, possibly missing a record vote. In those instances, the legislators may request a note in the journal to indicate how they would have voted on the bill had they been present. Another phenomenon that occurs regularly in the House, where votes are entered via buttons on the representative's desk and recorded electronically, is the "machine malfunction." The representative may request a notation in the journal to say that he or she intended to vote "yes" but was recorded as voting "no" or vice versa. These notes do not change the official voting record or outcome, but can lend insight as to the legislator's intent. Whether the voting machine actually malfunctioned or the legislator's mind was merely changed after seeing the final vote tally is a matter of interpretation. ATPE's lobbyists believe these postscripts can be instructive to constituents or perhaps spark a dialogue with their representative, which is why we share this information along with the official record votes.
For all but the freshmen legislators, we have included historical voting records on Teach the Vote, which you'll see below the most recent session's votes. These go back as far as 2013, which was the first session in which ATPE published voting histories on Teach the Vote. Also, because there are a fair number of state senators who began their legislative careers as state representatives, we've made an effort to include their prior House voting records in addition to their record votes in the Senate. We believe these historical voting records, where available, can be helpful in examining an elected official's position over time.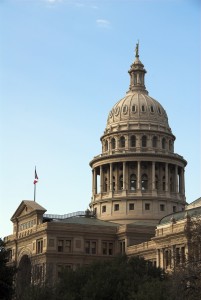 We hope you will take a look at how your legislators voted in the 2019 legislative session and use that information for dialogue during the legislative interim and for candidate research for the next election cycle. For additional information about ATPE's voting records provided on Teach the Vote, contact the ATPE Governmental Relations department.
06/02/2023
The HB 100 voucher scheme dies at the end of regular session, plus a special session and the TEA takeover of Houston ISD begin.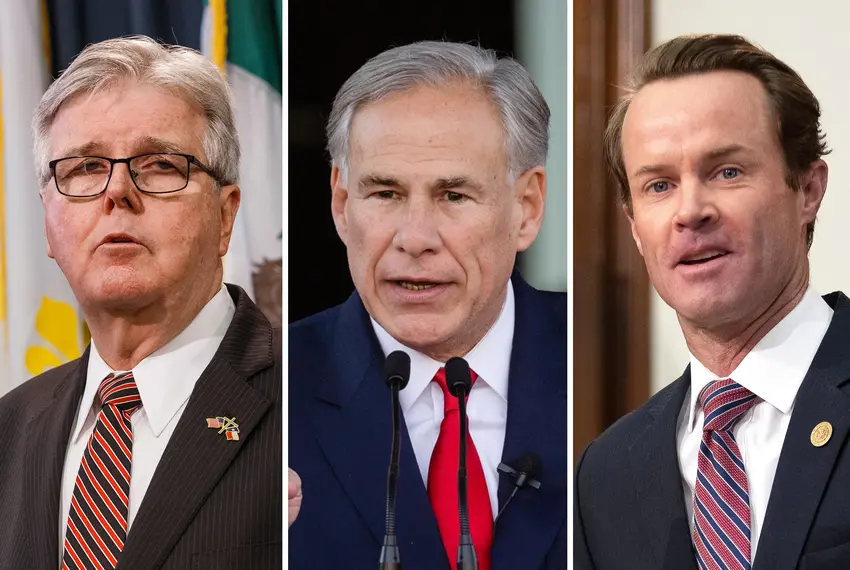 06/01/2023
Always happy to castigate the Texas House, Patrick breaks form to criticize the governor as misinformed and unsympathetic toward homeowners.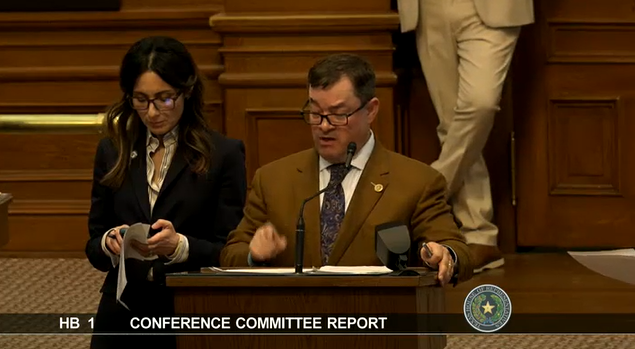 School Finance, Retirement | TRS | Social Security, Texas Legislature, Privatization | Vouchers, Educator Compensation | Benefits
05/30/2023
HB 100 was a casualty of a breakdown in communications between the House and Senate as the regular session drew to a close.