Breaking news: Texas House Speaker releases interim charges

Teach the Vote
Texas Legislature
Date Posted: 11/25/2019 | Author: Andrea Chevalier
Texas House Speaker Dennis Bonnen (R-Angleton) released the 86th Legislature's interim committee charges for the House of Representatives today. Over the course of the next year, House committees will meet to discuss and hear from stakeholders on these issues, ultimately preparing a report before the start of the next legislative session. In the committee charges cover letter, the speaker also announces that he will create, "several Select Committees addressing issues of extraordinary interest and concern." The ATPE Governmental Relations team will be monitoring the work of these committees.
ATPE's lobbyists have reviewed the interim charges and will be following those that are of importance to our members and giving testimony when possible. In particular, the House Committee on Public Education will monitor legislation from the 2019 legislative session, including House Bill 3 and various accountability bills from this and previous sessions. Additionally, the committee will discuss digital learning options and the Virtual School Network, as well as looking broadly at monitoring and improving special education.
The House Committee on State Affairs has also been charged with studying "how governmental entities use public funds for political lobbying purposes." ATPE will be monitoring the committee's review of this topic, which was the subject of a major legislative battle last session and could impact how school districts participate in legislative advocacy efforts.
Stay informed with Teach the Vote as the House committees begin to work on their interim charges. Click here to read about the Senate's interim charges that were released last month.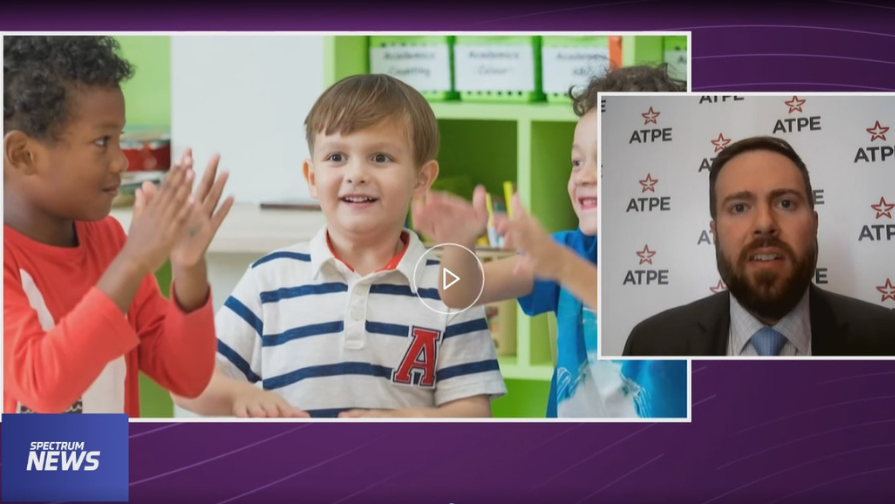 Texas Legislature, TEA | Commissioner | SBOE, Privatization | Vouchers, Deregulation | Charter Schools, Educator Compensation | Benefits
01/27/2023
Teacher pay and voucher bills are generating media attention, and Texas senators received their committee assignments this week.
Texas Legislature
01/23/2023
Texas Lt. Gov. Dan Patrick (R) announced Senate committee assignments Monday for the 2023 legislative session.
01/20/2023
Texas state leaders were inaugurated this week and previewed their priorities for the legislative session now underway. Read more from the ATPE lobby team.