Teach the Vote's Week in Review: May 24, 2019

Teach the Vote
School Finance School Safety Testing | Accountability
Date Posted: 5/24/2019
We're down to the final stretch of the 86th legislative session, and there's been major breaking news about education bills in the last 24 hours. Here's a look at this week's headlines from the ATPE Governmental Relations team:
---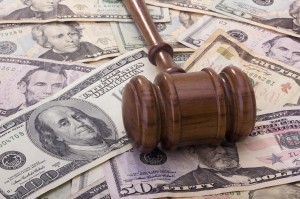 Legislators have reached a deal on priority legislation to address school finance, property tax relief, and teacher retirement funding. The deal was announced in a press conference yesterday afternoon by, Governor Greg Abbott, Lieutenant Governor Dan Patrick (R-Houston), and Speaker of the House Dennis Bonnen (R-Angleton), along with the House and Senate conferees on House Bill 3 (Senators Larry Taylor, Donna Campbell, Jane Nelson, Kirk Watson, and Royce West and Representatives Dan Huberty, Trent Ashby, Diego Bernal, Mary Gonzalez, and Ken King). They happily announced that negotiations had concluded and a compromise had been made on the school finance bill, House Bill 3; the property tax bill, Senate Bill 2; and Senate Bill 12 pertaining to the Teacher Retirement System (TRS).
Architects of the compromise provided reporters with an explanatory flyer highlighting its elements, which can be viewed here, and ATPE Governmental Relations Director Jennifer Mitchell reported on the announced deal on our Teach the Vote blog yesterday, and we've got updated information about the bill posted on our blog today.
As of this Friday afternoon, the final conference committee reports on these bills had not been released to the public, so many of the finer details about the agreement remain unknown. Meanwhile, we know that the school finance bill raises the basic allotment, aims to reduce recapture by 47% over the next two years, and caps the rate of local school district property tax increases at 2.5% starting in the year 2021. The plan is said to raise the state's share of education funding from its current level of 38% up to 45%.
The final version of HB 3 also aims to increase pay to some educators by providing additional funding to districts through a $140 million merit pay program and various other allotments. Teacher pay was another of Gov. Abbott's emergency issues so declared earlier this session, along with school finance reform. To the extent that the compromise bill raises funding for school districts generally, HB 3 requires school districts to spend a significant portion of those increases to improve compensation. The final version of HB 3 does not include any across-the-board pay raise requirements, however.
The agreement on SB 12 is expected to raise the state's contribution to the TRS pension program in order to make it actuarially sound and provide current retirees with a 13th check. While the amount of the 13th check will vary, it is believed that the average amount of this payment will be around $2,000. The state is also increasing funding for TRS-ActiveCare, which will help active school employees with their healthcare costs.
Check out our lobbyists' latest comprehensive blog post here for more detail on what is in the final versions of these high-profile bills. As we enter the final days of the session, don't forget to follow the Teachthevote.org blog and our Twitter account for the most up-to-date information about the bills.
---
Legislation aimed at improving school safety and providing for mental health interventions for students is one step closer to passing. The issue was one of the emergency items Governor Abbott declared during his State of the State address in January.
After dying on a technicality earlier this week, a major mental health bill, Senate Bill 10 by Rep. John Zerwas (R- Richmond), was brought back to life when major portions of it were grafted onto another bill late on the night of the House's deadline for passing bills on second reading. The carrier bill is Senate Bill 11, this session's major school safety bill. SB 10 which would create a Texas Mental Health Consortium of mental health professionals from universities and health care providers around the state in order to identify children with mental illness and connect them to resources. SB 11 requires more training for school resource officers and encourages teaching students about how to prevent domestic violence, in part.
Yesterday afternoon both the House and Senate voted to send the newly expanded SB 11 to a conference committee.
---
Aside from House Bill 3, another bill pertaining to student testing remains pending and is generating a lot of attention among educators this week. ATPE Senior Lobbyist Monty Exter reports that HB 3906 by Rep Dan Huberty (R – Kingwood) as amended by the Senate dramatically impacts STAAR and remains pending at this late stage of the session.
As originally filed, HB 3906 primarily broke what are large, single day, tests into smaller tests that could be administered over multiple days, with those days falling over a number of weeks or even months. All of the mini-tests would have to fit within the same time frame as the current STAAR test they are meant to replace. The goal was to reduce student stress, allow for the test to be closer in time to the content being taught, and make the information gleaned from the test more useful to students and teachers during the school year in which the test is given.
The Senate put a number of additional provisions into the bill. The most controversial provision is a move from third through eighth grade reading tests, which do not include an integrated writing test, to third through eighth grade language arts tests, which do include embedded writing tests. There are currently stand-alone writing tests in fourth and seventh grades. The new format could certainly be viewed as an increase of four additional writing tests.
There have been conflicting reports on tests that are required by federal law. The federal Every Student Succeeds Act (ESSA) does not require ANY state-level writing tests. In fact, the US Department of Education sent the Texas Education Agency (TEA) a letter informing the agency that Texas was out of compliance with federal law because it included two standalone writing tests as requirements.
In addition to the new writing tests proposed in HB 3906, the Senate also added the following provisions to the bill:
Third-grade STAAR results as disaggregated by Pre-K attendance to be added to the state's early education report;
A prohibition against STAAR testing on a Monday;
A limit on multiple choice questions to no more than 75 percent;
State-developed benchmark tests;
A requirement to administer the vast majority of the STAAR test electronically by the 2022-23 school year, as well as a transition plan;
Creation of a new Assessment Advisory Committee; and
A study on STAAR testing.
Due in large part to what they see as in an increase in testing, parents and teachers alike have been calling on their legislators to oppose this bill. As a result, the House voted on a motion from Rep. Huberty to send HB 3906 to a conference committee today.
ATPE encourages those who are willing to continue advocating with regard to HB 3906 to consider calling out specific provisions, such as the additional writing assessments for deletion from the bill while recommending that more favorable components be passed into law. ATPE members are reminded that they can use Advocacy Central to easily contact their legislators by phone, email, or social media.
---
03/21/2023
A week of pro-voucher public relations doesn't change the facts.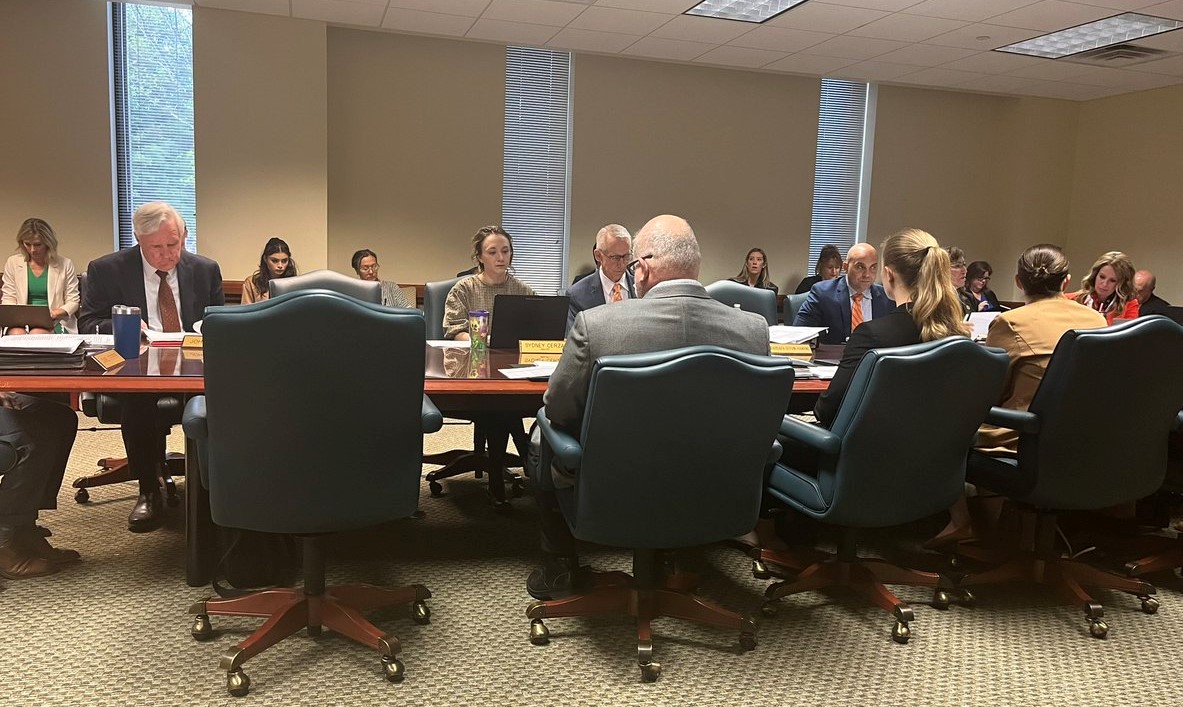 School Finance, Retirement | TRS | Social Security, Texas Legislature, Curriculum | Instruction, TEA | Commissioner | SBOE, Privatization | Vouchers, School Safety, Educator Compensation | Benefits, Testing | Accountability
03/17/2023
The ATPE lobby team looks back at another busy legislative week and previews next week's big committee hearings on private school vouchers, TRS, teacher pay, and more.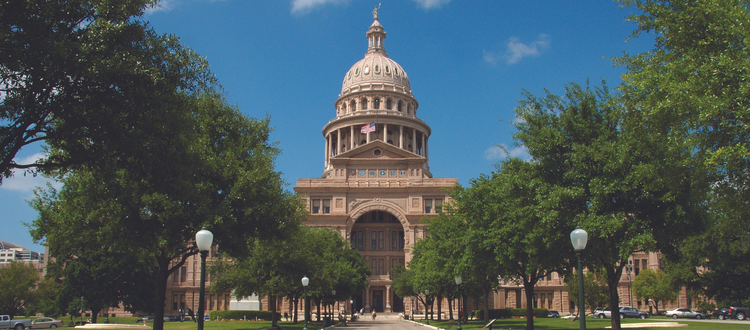 03/17/2023
The committee met Tuesday, March 14, to consider bills on issues ranging from health screenings to assessment of special needs students.