Teach the Vote's Week in Review: May 10, 2019

Teach the Vote
School Finance Texas Legislature
Date Posted: 5/10/2019
It was another busy week at the Texas State Capitol for ATPE's Governmental Relations team. Here's a look at the latest headlines:
---
Members of the HB 3 conference committee began their deliberations on a final school finance bill, May 10, 2019
This week the House and Senate appointed members to a conference committee for the session's major school finance bill, House Bill (HB) 3. The conferees are state Reps. Dan Huberty (R-Humble), Diego Bernal (D-San Antonio), Trent Ashby (R-Lufkin), Ken King (R-Canadian), and Mary Gonzalez (D-Clint); and state Sens. Larry Taylor (R-Friendswood), Jane Nelson (R-Flower Mound), Royce West (D-Dallas), Kirk Watson (D-Austin), and Donna Campbell (R-New Braunfels).
As the conferees work through the differences between the House and Senate versions of HB 3, ATPE is opposing the inclusion of merit pay and monitoring the final bill's mechanism for raising teacher pay. Additional information on the bill can be found in this article shared from the Texas Tribune.
With the conference committee beginning its hard work to reach a compromise on the bill, ATPE urges members to keep pressure on their legislators to demand a final version of HB 3 that meets students' needs without increasing testing or using student performance to determine how schools are funded and how teachers are paid. Visit Advocacy Central (member login required) to send a quick message to your legislator about HB 3.
---
On Monday, May 13, the House Elections Committee is scheduled to consider Senate Bill (SB) 1569, which would have a tremendous chilling effect on educators' freedom of speech under the First Amendment and hamper the ability to teach students about legislative processes.
Authored by Sen. Pat Fallon (R-Prosper), SB 1569 would prohibit educators from communicating about politics with their colleagues, even if they are on break and in a non-classroom setting. Violators would face a criminal penalty. The Texas Senate approved SB 1569 despite ATPE's raising these concerns, and added an amendment that would also have the effect of preventing educators from promoting civic engagement as required by the TEKS by encouraging students to communicate with their elected officials.
There is a very high likelihood that the House Elections Committee will vote to advance SB 1569 one step closer to becoming law, which makes it imperative that educators contact their state representatives TODAY and urge them to oppose this bill in any way possible. For more information on SB 1569, read this post by ATPE Lobbyist Mark Wiggins. ATPE members can use our tools on Advocacy Central to easily call or write to their representatives about this harmful bill set to be heard on Monday.
---
The House took a recorded vote on HB 1133, relating to class-size limits on May 9, 2019.
The Texas House delivered a major victory Thursday night in defense of current class-size limits. Members worked until the midnight deadline Thursday, May 9, which marked the last chance to pass bills that originated in the House on second reading. One of the bills on the cusp of passage was HB 1133 by Rep. Jonathan Stickland (R-Bedford), which would have changed the current hard cap of 22 students in a single elementary grade classroom to an average, having the effect of allowing class sizes to dramatically expand. A vote on the bill was delayed several times yesterday as amendments were considered and the author attempted to drum up support for the measure among his House colleagues.
ATPE joined with other education groups in opposing the bill, and thanks to the many phone calls and letters from teachers all over Texas, legislators scuttled HB 1133 by a vote of 97 nays to 44 ayes on the House floor last night. You can see how your legislator voted by clicking here. If your state representative is listed among the nays, we urge you to write, e-mail, call, or tag them on social media today expressing your THANKS for voting to protect class size restrictions in Texas!
---
Senate Education Committee meeting, May 9, 2019
Members of the Senate continued hearing bills sent over from the House this week. During a meeting of the Senate Education Committee on Tuesday, May 7, committee members turned their attention to bills focusing on mental health.
Among the bills heard by the committee on Tuesday, HB 18 would compel districts to use evidence-based practices in counseling and encourage positive behavior interventions. HB 906 would form a "collaborative task force on public school mental health services" to study current practices and their impact. ATPE supported a number of bills, including HB 111, which would create training for educators that equips them with the skills to recognize abuse and maltreatment of student. Despite opposition by ATPE and other education groups, the Senate Education Committee also voted to advance SB 947, which would expand full-time virtual schools. This bill was then approved by the full Senate on Friday by a vote of 29-2. For more on the bills heard during Tuesday's committee meeting, check out this blog post by ATPE Lobbyist Mark Wiggins.
The Senate Education Committee reconvened on Thursday, May 9, to hear even more bills from the House, including HB 455, a bill supported by ATPE that would require the Texas Education Agency (TEA) to develop a model policy on recess that encourages age-appropriate outdoor physical activities. The committee passed nine bills during its Thursday meeting, including HB 18, the omnibus mental health bill heard earlier in the week. For a rundown of Thursday's hearing, check out this additional blog post.
---
The House Public Education committee also met on Tuesday, May 7. ATPE supported several of the bills heard during this meeting, including SB 11 by Sen. Larry Taylor (R-Friendswood), which contains several provisions to improve school safety standards. ATPE Senior Lobbyist Monty Exter also gave neutral oral testimony on Sen. Taylor's SB 1455. The original version of the bill would have greatly expanded virtual schools in the state of Texas; however, a committee substitute laid out by Rep. Ken King (R-Canadian) reins in some of the objections ATPE had voiced about the bill. For more on this hearing of the House Public Education Committee, read this blog post by ATPE Lobbyist Andrea Chevalier.
---
06/02/2023
The HB 100 voucher scheme dies at the end of regular session, plus a special session and the TEA takeover of Houston ISD begin.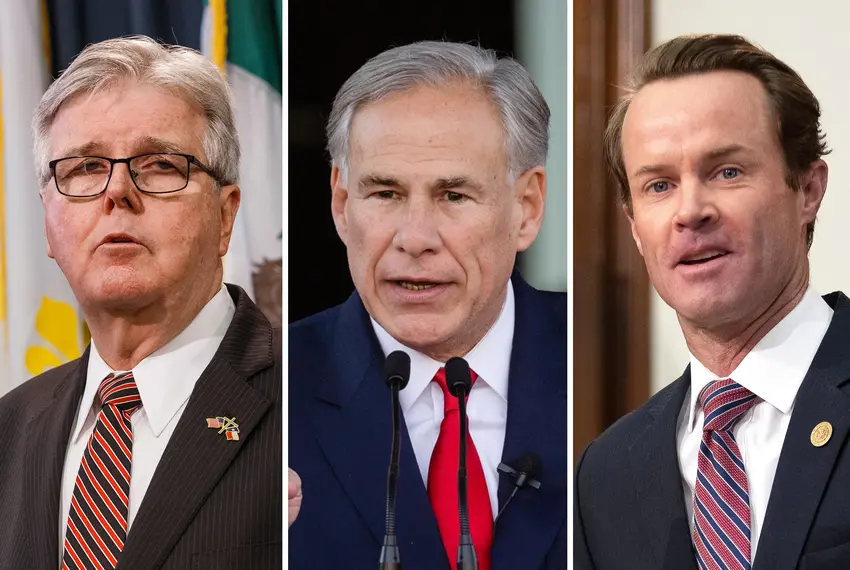 06/01/2023
Always happy to castigate the Texas House, Patrick breaks form to criticize the governor as misinformed and unsympathetic toward homeowners.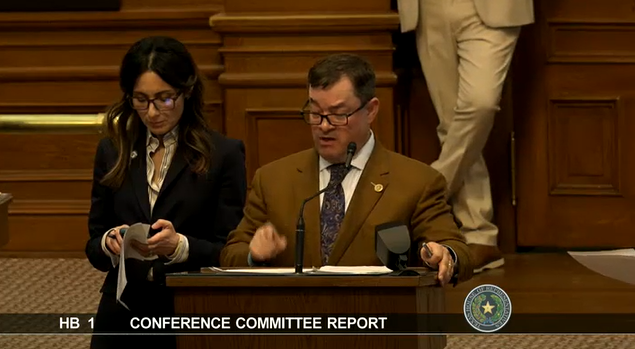 School Finance, Retirement | TRS | Social Security, Texas Legislature, Privatization | Vouchers, Educator Compensation | Benefits
05/30/2023
HB 100 was a casualty of a breakdown in communications between the House and Senate as the regular session drew to a close.