House Public Education Committee hears bills on school turnaround, virtual schools, cybersecurity

Teach the Vote
Texas Legislature
Date Posted: 5/14/2019 | Author: Andrea Chevalier
On Tuesday, May 14, 2019, the House Public Education Committee heard 10 bills on a variety of topics, including accelerated campus excellence (ACE) turnaround programs and virtual school accountability.
ATPE Lobbyist Andrea Chevalier testified before the House Public Education Committee, May 14, 2019.
Multiple educator groups testified against Senate Bill (SB) 1412 by Sen. Charles Perry (R-Lubbock), which would allow districts to implement a campus turnaround plan in the style of the ACE program. ATPE Lobbyist Andrea Chevalier testified that while ATPE supports differentiated pay and would support district efforts to strategically staff campuses that need the most effective teachers, SB 1412 includes many elements that ATPE members oppose. These include a forced ranking of teachers based on student growth (which could rely heavily on student test scores) and evaluations. Basing high-stakes decisions such as employment on student performance is antithetical to ATPE's legislative program. Additionally, the bill includes a vendor provision that requires districts to use taxpayer resources to partner with a third-party vendor to implement their plan. Lastly, the bill is extremely unclear as to whether a displaced teacher would be reassigned to a similar position on a different campus, if their displacement would be good cause for termination or non-renewal, and if, under all of these circumstances, they would still have the right to due process. Read ATPE's written testimony against SB 1412 here.
ATPE also registered our position against SB 1045 by Sen. Bryan Hughes (R-Mineola), which would separate the accountability rating in a district that offers a full-time online program into one rating for the brick-and-mortar students and another rating for the online program. Amendments made in the Senate Education Committee and on the Senate floor drastically changed the bill so that it now also includes many other accountability provisions for virtual schools. Virtual school providers testified against the bill on Tuesday in the House Public Education Committee due to these enhanced accountability provisions. ATPE opposes the bill because of the proposed separated accountability ratings, which would diminish district responsibility for the virtual programs through which their students are served.
The Committee also heard the following bills:
The House Public Education Committee will likely vote today on the session's major school safety bill, SB 11 by Sen. Larry Taylor (R-Friendswood). Chairman Huberty expressed that he would like to see where other important House Bills are in the Senate before deciding to vote on other pending Senate Bills today, though he said the will definitely take votes by tomorrow. Under mandatory session deadlines, this is the last week for the committee to advance remaining Senate bills for possible consideration by the full House. Stay tuned to Teach the Vote and follow us on Twitter for the latest developments.
06/02/2023
The HB 100 voucher scheme dies at the end of regular session, plus a special session and the TEA takeover of Houston ISD begin.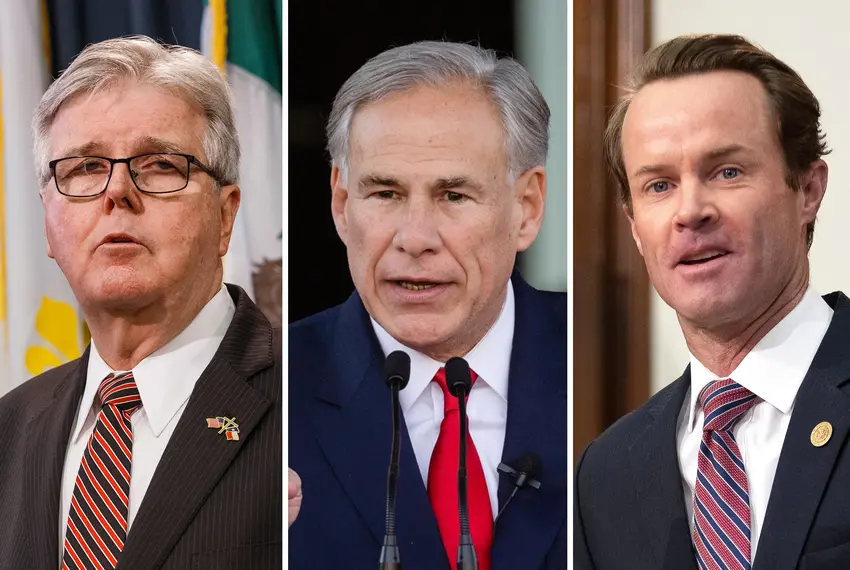 06/01/2023
Always happy to castigate the Texas House, Patrick breaks form to criticize the governor as misinformed and unsympathetic toward homeowners.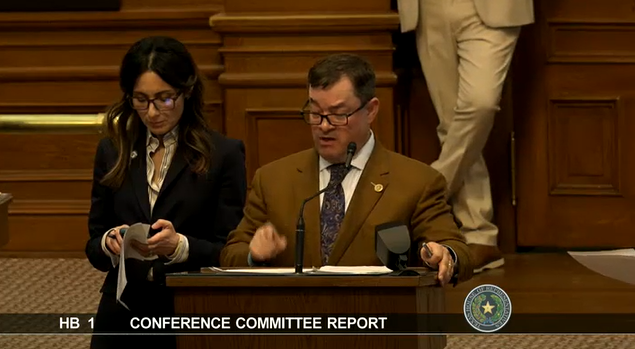 School Finance, Retirement | TRS | Social Security, Texas Legislature, Privatization | Vouchers, Educator Compensation | Benefits
05/30/2023
HB 100 was a casualty of a breakdown in communications between the House and Senate as the regular session drew to a close.