Changes to student testing are coming in light of legislation passed

Teach the Vote
Texas Legislature Testing | Accountability
Date Posted: 5/28/2019 | Author: Andrea Chevalier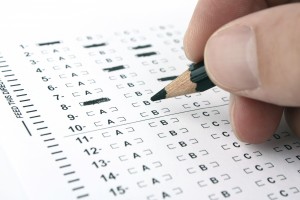 The 86th Texas Legislature passed a number of measures that will have an impact on standardized testing of students in our public schools.
First, House Bill (HB) 3, the omnibus school finance and tax reform bill carried by Rep. Dan Huberty (R-Houston) contains some sections related to student testing. Most notably, the bill calls for an "assessment instrument study," which requires the Texas Education Agency (TEA) to work with a public institution of higher education to determine if each State of Texas Assessments of Academic Readiness (STAAR) test is written at the appropriate grade level. Commissioner of Education Mike Morath is required to submit a report on the findings of this study by December 1 of this year.
HB 3 also included changes to testing that will affect districts, such as an outcomes-based funding mechanism that relies on indicators of college, career, and military readiness of each annual graduating class within a district. These indicators include student performance on assessments such as the SAT, ACT, and the Armed Services Vocational Aptitude Battery. HB 3 also includes district reimbursement for college prep assessments and requirements for districts to create an early childhood literacy and mathematics proficiency plan, which would include annual, quantifiable goals for student performance in reading and math.
Fortunately, the final version of the school finance bill that passed does not include earlier language proposed by the Senate that would have tied a merit pay program for teachers more directly to the performance of their students. In fact, the final bill expressly prohibits the commissioner from requiring districts to use assessments to evaluate teacher performance in local teacher designation systems. ATPE and others urged lawmakers to remove such merit pay language from HB 3, fearing that it would lead to a statewide ranking of teachers based largely on data drawn from student scores on high-stakes tests that were never designed to be used as measures of educator effectiveness.
A major stand-alone testing bill, HB 3906, was also unanimously passed by the legislature and is awaiting a signature by Gov. Greg Abbott. The bill, similarly carried by Rep. Huberty, maintains the concept of a maximum time limit on STAAR tests in grades 3-8, but allows for the tests to be broken into smaller sections that would be administered during the school year rather than on a single day. Backers of the bill hope that multiple smaller tests will give the assessment more of a formative approach rather than forcing students to take a single, summative high-stakes test that has been cited as creating undue stress for students. Opponents, on the other hand, are concerned that breaking up the tests increases the overall number of testing days.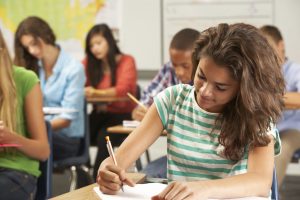 HB 3906 left the Senate with provisions that created a combined reading and writing "language arts" test. However, this concept was stripped from the final version of the bill, which simply eliminates the STAAR writing tests given in grades 4 and 7. This change will not take effect until September 1, 2021. The bill also prohibits giving STAAR tests to students on the first instructional day of the week, and requires a transition to electronic assessments after TEA conducts a study of how feasible this transition might be.
Under HB 3906, TEA is also required to develop non-multiple choice questions to round out STAAR tests due to the bill's new 75% limit on multiple choice questions. Additionally, TEA will be required to establish an integrated formative assessment pilot program that districts can opt in to, which will be used to determine if these assessments improve instructional support and if they could potentially replace current assessments. TEA is also required under HB 3906 to develop interim assessments for districts to use, presumably as test prep, and to create both a technical and educator assessment advisory committee that would provide recommendations to the commissioner and TEA on assessment development.
The legislature also passed a few smaller bills related to testing this session, such as Senate Bill (SB) 213 by Sen. Kel Seliger (R-Amarillo), which extends the use of individual graduation committees for another four years, until 2023. This ATPE-supported bill has already been signed into law by Gov. Abbott and takes effect immediately.
Additionally, HB 1244 by Rep. Trent Ashby (R-Lufkin) and HB 1891 by Rep. Lynn Stucky (R-Denton) have passed the legislature and await the Governor's action. HB 1244 changes the U.S. History end-of course exam by requiring it to include 10 randomly selected questions from the United States Citizenship and Immigration Services civics test. TEA is required to ensure that these questions are aligned to the Texas Essential Knowledge and Skills (TEKS) and will provide annual reports with the answers to the questions and student performance. HB 1891 allows students who meet the required score on a high school equivalency exam, such as the General Education Diploma (GED), to be exempt from the Texas Success Initiative Assessment (TSIA). The required score will be set by the Texas Higher Education Coordinating Board.
ATPE will be watching the implementation of these bills as they roll out and begin to affect districts, teachers, and students. Stay tuned!
06/02/2023
The HB 100 voucher scheme dies at the end of regular session, plus a special session and the TEA takeover of Houston ISD begin.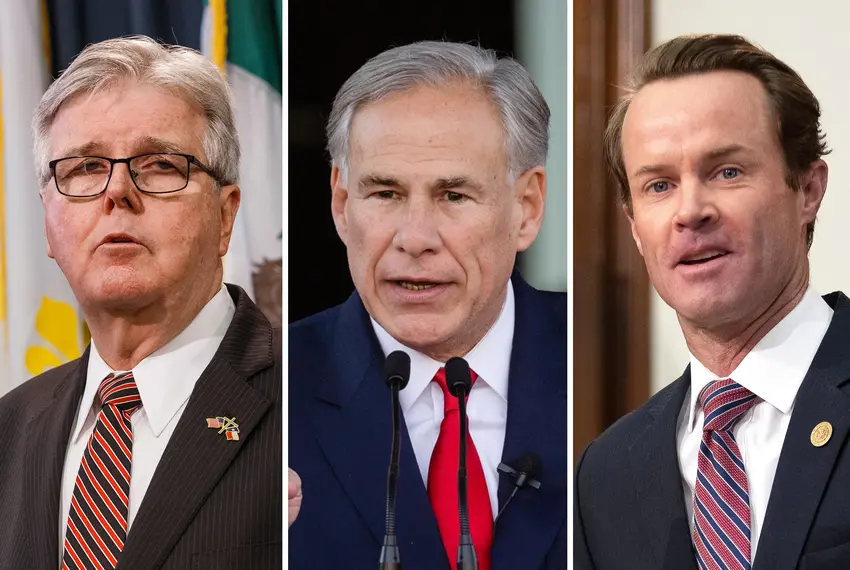 06/01/2023
Always happy to castigate the Texas House, Patrick breaks form to criticize the governor as misinformed and unsympathetic toward homeowners.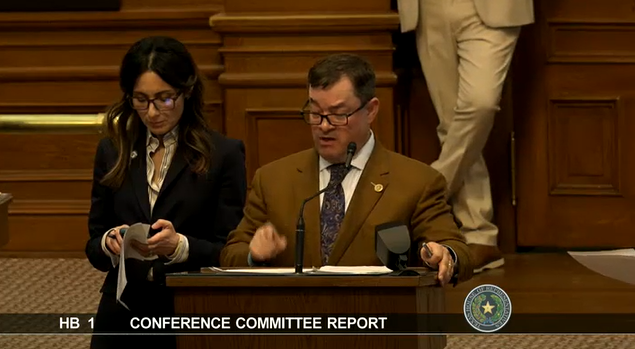 School Finance, Retirement | TRS | Social Security, Texas Legislature, Privatization | Vouchers, Educator Compensation | Benefits
05/30/2023
HB 100 was a casualty of a breakdown in communications between the House and Senate as the regular session drew to a close.