Texans in Congress cosponsor federal bill to double teachers' tax deduction

Teach the Vote
Congress | Federal
Date Posted: 3/08/2019 | Author: Jennifer Mitchell, CAE
There is good news to report from the nation's capital, as some members of Congress are looking to double a popular tax deduction that benefits educators. H.R. 878, the Educators Expense Deduction Modernization Act, was filed by Democratic Congressman Anthony Brown of Maryland and has garnered support from some members of the Texas delegation.
The bill as filed would allow teachers to deduct up to $500 from their federal taxes (instead of $250 under current law) for any classroom supplies that they purchase. The permanent tax deduction also would be adjusted for inflation.
The following Texans have signed on as cosponsors of H.R. 878:
Rep. Sheila Jackson Lee (D-TX-018)
Rep. Eddie Johnson (D-TX-030)
Rep. Filemon Vela, Jr. (D-TX-034)
Rep. Vicente Gonzalez (D-TX-015)
Rep. Will Hurd (R-TX-23)
U.S. Rep. Will Hurd (R-TX-23)
In signing on to become a cosponsor of H.R. 878 today, Texas Congressman Will Hurd appears to be the first member of the Republican party to do so nationwide. Hurd issued a press release lauding the bill and noting ATPE's support for it. "There's no good reason why our teachers should pay out of their own pockets for the resources needed to do their jobs, which is why I'm proud to cosponsor this bill today," said Rep. Hurd.
ATPE recognizes that many of our members routinely spend hundreds, if not thousands, of dollars out of their own pockets to help provide students with the supplies they need to thrive in the classroom. We appreciate those among our Congressional delegation who are supporting this bill to help give teachers additional, modest tax relief, and we hope that other members of our delegation will join the bipartisan effort. View ATPE's press release about the federal tax deduction legislation here.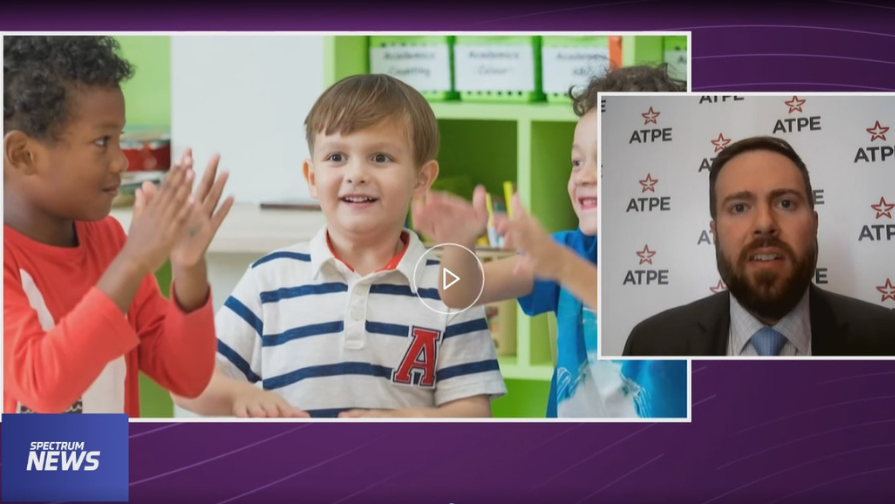 Texas Legislature, TEA | Commissioner | SBOE, Privatization | Vouchers, Deregulation | Charter Schools, Educator Compensation | Benefits
01/27/2023
Teacher pay and voucher bills are generating media attention, and Texas senators received their committee assignments this week.
Texas Legislature
01/23/2023
Texas Lt. Gov. Dan Patrick (R) announced Senate committee assignments Monday for the 2023 legislative session.
01/20/2023
Texas state leaders were inaugurated this week and previewed their priorities for the legislative session now underway. Read more from the ATPE lobby team.