Teach the Vote's Week in Review: March 8, 2019

Teach the Vote
School Finance Testing | Accountability
Date Posted: 3/08/2019
Here's your wrap-up of the week's major education headlines coming out of Austin and Washington, DC, as reported by the ATPE Governmental Relations team:
---
House leaders announced the filing of HB 3 on Tuesday, March 5, 2019.
On Tuesday, leaders of the Texas House of Representatives held a press conference to announce the filing of House Bill (HB) 3. The much-anticipated school finance reform bill was filed by Rep. Dan Huberty (R-Kingwood), who chairs the House Public Education Committee, with the support of House Speaker Dennis Bonnen (R-Angleton). Numerous state representatives from both parties signed on to co-author the bill immediately upon its filing.
HB 3 aims to provide $9 billion for a combination of school finance changes and property tax relief. HB 3 would lower the property tax bills of many homeowners by funding four cents' worth of school property tax compression per $100 of property value. The bill injects additional funding into certain areas, including emphasizing pre-Kindergarten programs and help for students with dyslexia and other special needs, but HB 3 in its initial version also includes a number of provisions that are concerning to ATPE and other educator groups.
HB 3 does not include an across-the-board pay raise like Senate Bill (SB) 3, which has already passed the full Senate. HB 3 instead provides funding for a statewide merit pay program and calls for changes to the structure of the state's 20-year minimum salary schedule (MSS). The changes outlined in the bill include an increase in the MSS steps for fully certified teachers (excluding those working under a probationary or emergency type of certificate). However, HB 3 also authorizes school districts to adopt their own performance-based salary schedule for teachers in lieu of following the state's MSS.
HB 3 contemplates a statewide merit pay program through which the top one-third of teachers who meet certain other criteria may earn additional compensation upon receiving "recognized, exemplary, or master teacher designations." The commissioner would establish most criteria for this program. Designations would only be available to a teacher of record who also holds a leadership role and would be based upon criteria that include student assessments, student perception surveys, and appraisal data. Designations earned by a teacher would be valid for a five-year period and noted on the teacher's virtual certificate. HB 3 allows SBEC to revoke or suspend a teacher's designation and also allows the commissioner to revoke, suspend, or modify a district's own criteria for participating in the program. Interestingly, HB 3 states that the 22:1 class-size limit currently found in law would no longer apply to classes taught by any teacher who earns a designation under this program.
Read more about the filing of HB 3 in this blog post and watch for updates in the next few days as the House plans its first public hearing of HB 3 on Tuesday, March 12, 2019. As with other major school finance and teacher compensation bills that have been filed this session, ATPE views HB 3 as merely a starting point for ongoing discussions in the House. We look forward to working with Chairman Huberty and House leaders on changes to this bill as it moves forward, and ATPE hopes to help the House and Senate reach an ultimate compromise on school funding improvements that will benefit students and educators across the state.
---
On Monday, the full Senate passed SB 3 to provide a $5,000 across-the-board pay raise for teachers. During the floor debate on Monday, SB 3 author Sen. Jane Nelson amended the bill to include librarians. The bill was passed unanimously. Read more about SB 3 here.
The Senate Education Committee met Tuesday, March 5, 2019, to discuss a major school safety bill and several bills dealing with school marshals. The hearing follows Gov. Greg Abbott's declaration of school safety as an emergency issue for this legislative session. Among the bills heard was Senate Bill (SB) 11 filed earlier this week by Chairman Larry Taylor (R-Friendswood). SB 11 includes a number of enforcement provisions addressing school safety plans. The bill also includes a loan repayment assistance program for school counselors in high-needs areas. SB 11 requires schools to develop multihazard emergency operations plans and assemble threat assessment teams. ATPE supported the bill during the committee hearing. Read more in this blog post.
---
ATPE Lobbyist Andrea Chevalier testifies in the House Public Education Committee on March 5, 2019.
On Tuesday, March 6, 2019, the House Public Education Committee heard six bills related to STAAR testing. Tuesday's hearing included hours of invited testimony from teachers, district leaders, parents, and TEA staff. The committee also heard several other bills including HB 851 by Chairman Dan Huberty (R-Kingwood) that would extend the expiration date for the law providing for Individual Graduation Committees (IGCs). Read more about the hearing in this blog post.
---
A new federal bill to provide tax relief for educators is gaining traction and bipartisan support. H.R. 878, the Educators Expense Deduction Modernization Act, would allow teachers to deduct up to $500 from their federal taxes (instead of $250 under current law) for any classroom supplies that they purchase. Four members of the Texas congressional delegation have already signed on as cosponsors of the ATPE-supported legislation. Read more in this blog post.
---
SPECIAL ELECTION UPDATE: Voters in Texas House District 145 have elected a new state representative to fill the seat vacated by former representative and now Senator Carol Alvarado. Democrat Christina Morales, a Houston entrepreneur, beat out challenger and former City Councilwoman Melissa Noriega,securing 59% of the vote in a special election runoff held Tuesday night. ATPE congratulates Representative-Elect Morales and looks forward to working with her for the remainder of this session.
Voting is currently underway for San Antonians living in House District 145. The race to fill the seat vacated by by former state representative and current Bexar County Commissioner Justin Rodriguez is down to two opponents: former City Councilman Ray Lopez (D-San Antonio) and businessman Fred Rangel (R-San Antonio). Today is the last day of early voting. The special election runoff for this seat will take place next Tuesday, March 12.
---
06/02/2023
The HB 100 voucher scheme dies at the end of regular session, plus a special session and the TEA takeover of Houston ISD begin.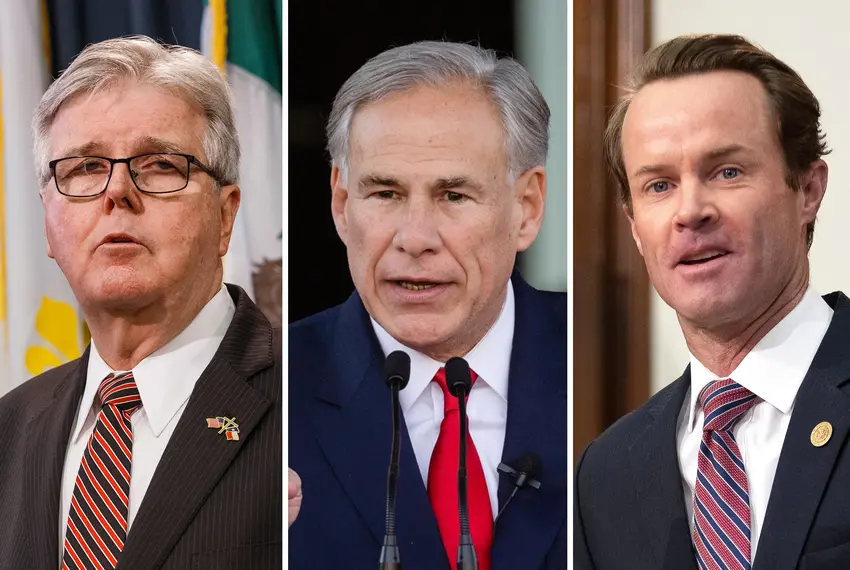 06/01/2023
Always happy to castigate the Texas House, Patrick breaks form to criticize the governor as misinformed and unsympathetic toward homeowners.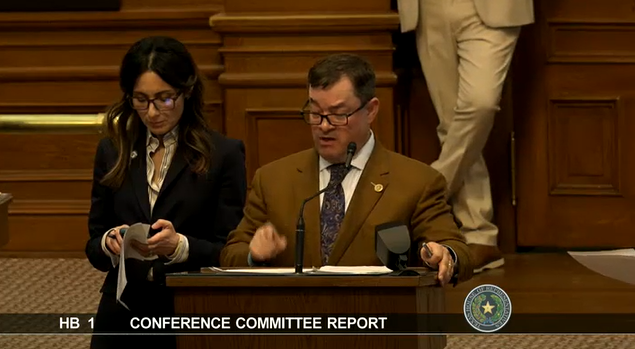 School Finance, Retirement | TRS | Social Security, Texas Legislature, Privatization | Vouchers, Educator Compensation | Benefits
05/30/2023
HB 100 was a casualty of a breakdown in communications between the House and Senate as the regular session drew to a close.