Teach the Vote's Week in Review: March 1, 2019

Teach the Vote
Texas Legislature Congress | Federal
Date Posted: 3/01/2019 | Author: Jennifer Mitchell, CAE
Read the latest legislative and education news for this "ATPE at the Capitol" week from your ATPE Governmental Relations team:
---
Hundreds of ATPE members traveled to Austin earlier this week for ATPE at the Capitol, our political involvement training and lobby day event hosted every legislative session year.
On Sunday, Feb. 24, ATPE members gathered at the JW Marriott for a series of training sessions. They heard a welcome message from ATPE State President Byron Hildebrand and learned how to advocate for ATPE's legislative priorities with help from the ATPE lobbyists and Executive Director Shannon Holmes.
Attendees spent the day networking with their colleagues and shopping at the ATPE Boutique for merchandise with sales benefiting the ATPE-PAC.
The day finished with a panel discussion featuring State Board of Education member Keven Ellis (R) and State Representatives Gary VanDeaver (R-New Boston) and Mary Gonzalez (D-Clint). The closing session was moderated by Spectrum News Capital Tonight political anchor Karina Kling and gave ATPE at the Capitol attendees an opportunity to ask the panel questions about school finance, testing, retirement, and more.
ATPE members boarded buses to the State Capitol early Monday morning, Feb. 25, to meet with their own legislators, sit in on hearings, and share their advocacy messages in support of public education. ATPE at the Capitol attendees gathered for a group photo Monday afternoon outside the Senate's chamber, which prompted brief appearances by Sen. Jane Nelson (R-Flower Mound) and Lt. Gov. Dan Patrick (R). ATPE's state officers also visited with House Speaker Dennis Bonnen.
When the full House and Senate convened their floor sessions Monday afternoon, Sen. Kirk Watson (D-Austin) and Rep. Dan Huberty (R-Kingwood) presented honorary resolutions recognizing ATPE members in each chamber and applauding them for their work on behalf of Texas public schools and students.
This year's ATPE at the Capitol event coincided with a hearing Monday by the Senate Finance Committee on Senate Bill (SB) 3, which would provide teachers an across-the-board salary increase of $5,000. Many ATPE members attended and even testified before the committee in support of Chairwoman Nelson's high-profile bill, including ATPE State Vice President Tonja Gray. Read more about the SB 3 hearing below.
For more coverage of ATPE at the Capitol, be sure to check out our photo album on ATPE's Facebook page.
---
At the conclusion of Monday's hearing on Senate Bill (SB) 3, the Senate Finance Committee voted unanimously to send the high-profile teacher pay raise bill to the Senate floor. The vote came after consideration of a few amendments and hearing from more than a dozen educators who testified on the bill, including several ATPE members. SB 3 has already been placed on the Senate Intent Calendar and could be brought up for floor consideration as early as next week.
During ATPE at the Capitol activities on Monday, Lt. Gov. Dan Patrick made a brief appearance before the crowd of ATPE members at the state capitol and talked about the bill. He shared that he expects SB 3 to be either the first or second bill passed by the full Senate this session. With 27 co-authors already signed on to the bill, it appears evident that SB 3 will make it out of the full Senate with ease and head over to the Texas House for consideration.
SB 3 is likely to face tougher scrutiny in the lower chamber, where House leaders have criticized the bill and expressed a preference for advancing a merit pay proposal similar to what has been recommended by the Texas Commission on Public School Finance and Gov. Greg Abbott (R). ATPE expects the House's school finance and teacher compensation omnibus bill to be filed within the next few days, as House Public Education Committee Chairman Dan Huberty announced plans for a press conference about the House bill on Tuesday, March 5, with committee hearings expected during the week of March 11.
Read more about Monday's SB 3 hearing and ATPE's testimony in this blog post. Tune in to Teach the Vote next week for more on the budget and school finance discussions. We'll have analysis of the anticipated House bill, plus updates on the budget writing process as the Senate take a deeper dive on SB 1 with the appointment of work groups for various sections of the draft budget. As announced by Chairwoman Nelson on Monday, Sens. Paul Bettencourt, Charles Perry, and Royce West will serve on a work group chaired by Sen. Larry Taylor for the public education portion of Article III of the budget.
---
FEDERAL UPDATE: In Washington, DC this week, education and a Texas elected official were in the news.
On Thursday, Sen. Ted Cruz (R-TX) joined U.S. Secretary of Education Betsy DeVos at a press conference announcing his filing of new bill offering federal tax credits to individuals or corporations who fund private school voucher scholarships. Read more about the voucher push in this blog post from ATPE Lobbyist Mark Wiggins.
Also in Washington, the House Education and Labor Committee announced five informational hearings to formally launch the reauthorization of the Higher Education Act (HEA). The HEA was last re-authorized in 2008. The five hearings will cover the cost of college; higher education accountability; costs of non-completion; the roles of community colleges, historically black colleges and universities, and minority-serving institutions; and innovation in degree pathways. The hearings have not been scheduled yet. Conversations around affordability and accountability are also taking place between Ranking Member Senator Patty Murray (D-Wash.) and Chairman Lamar Alexander (R-Tenn.) of the Senate Health, Education, Labor, and Pensions (HELP) Committee.
---
The House Public Education Committee met Tuesday, Feb. 26, and considered 21 bills over the course of several hours. The agenda included bills pertaining to health and student safety, use of technology and instructional materials funding, recess policies, and more. Read more about Tuesday's discussions in this blog post from ATPE Lobbyist Andrea Chevalier who attended the hearing. Next Tuesday, March 5, the committee will meet again to hear a number of bills relating to student assessments.
---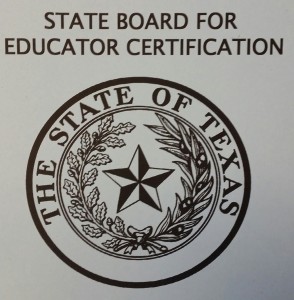 Last Friday, Feb. 22, the State Board for Educator Certification held its first meeting of 2019. ATPE Lobbyist Andrea Chevalier attended the meeting and provided this summary of the board's discussions.
Related to educator preparation and certification, it's almost time for new teachers and principals to share their feedback on educator preparation programs (EPPs). The Texas Education Agency (TEA) will be collecting data from principals of first-year teachers and all first-year teachers to help assess the effectiveness of various EPPs. The results of the principal survey will be used for EPP accountability. Both principals and teachers will have access to training modules before completing the surveys. The surveys will become available on April 3, 2019. Find more detailed information about the surveys here.
---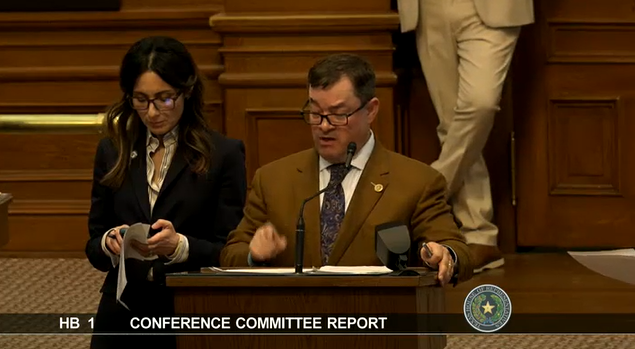 School Finance, Retirement | TRS | Social Security, Texas Legislature, Privatization | Vouchers, Educator Compensation | Benefits
05/30/2023
HB 100 was a casualty of a breakdown in communications between the House and Senate as the regular session drew to a close.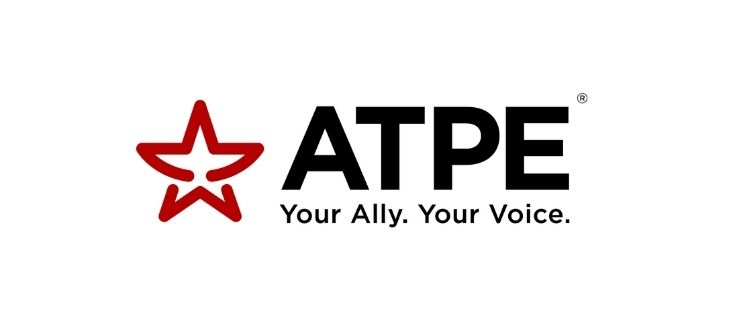 School Finance, Texas Legislature, Privatization | Vouchers, Educator Compensation | Benefits
05/28/2023
ATPE thanks legislators who stood strong with public education students and educators during the 2023 regular legislative session.
School Finance, Retirement | TRS | Social Security, Texas Legislature, Educator Rights, Curriculum | Instruction, Privatization | Vouchers, School Safety, Educator Compensation | Benefits
05/26/2023
Vouchers are still a threat and the attorney general faces impeachment in the final days of the 88th Legislature.