Senate committee discusses school marshal, safety bills

Teach the Vote
Texas Legislature School Safety
Date Posted: 3/06/2019 | Author: Mark Wiggins
Senate Education Committee meeting March 5, 2019.
The Senate Education Committee met today, March 5, 2019, to discuss a school safety bill and several bills dealing with school marshals. The hearing follows Gov. Greg Abbott's declaration of school safety as an emergency issue for this legislative session.
Chairman Larry Taylor (R-Friendswood) filed Senate Bill (SB) 11 yesterday, which includes a number of enforcement provisions addressing school safety plans. The bill also includes a loan repayment assistance program for school counselors in high-needs areas. ATPE supports the bill.
Sen. Brian Birdwell (R-Granbury) kicked off the meeting by introducing SB 406, which would allow school marshals to carry a concealed firearm on their person. This would eliminate a provision in current law that restricts school marshals who are in regular, direct contact with students from carrying a firearm on their person.
Sen. Brandon Creighton (R-Conroe) then laid out several complementary bills, including SB 243, SB 244, and SB 477. These bills would have the effect of increasing the allowable number of school marshals, allowing greater flexibility in their ability to carry firearms, and implementing a uniform license renewal date.
Sen. Bryan Hughes (R-Mineola) introduced SB 811, which would extend liability protection to districts that employ school marshals.
Sen. Taylor explained SB 11 as a work in progress and the result of Gov. Greg Abbott's school safety report and action plan, both of which came in response to last year's deadly school shooting in Santa Fe, Texas. The bill includes requiring districts to adopt a multihazard emergency operations plan and create threat assessment teams. It would require additional grief and trauma training for school employees. The bill proposes a $50 per average daily attendance (ADA) allotment for mental health and school safety expenses and a one-time drawdown of economic stabilization fund (ESF) or "rainy day fund" dollars for school hardening.
Santa Fe ISD Board of Trustees President Rusty Norman testified that school hardening is not the only solution to school safety, and things like metal detectors require an enormous amount of ongoing funding. Norman stressed the importance of school counselors and mental health services to prevent tragedies.
The committee is expected to continue to meet on Tuesdays and Thursdays as needed, with the early focus on the emergency items declared by the governor.
06/02/2023
The HB 100 voucher scheme dies at the end of regular session, plus a special session and the TEA takeover of Houston ISD begin.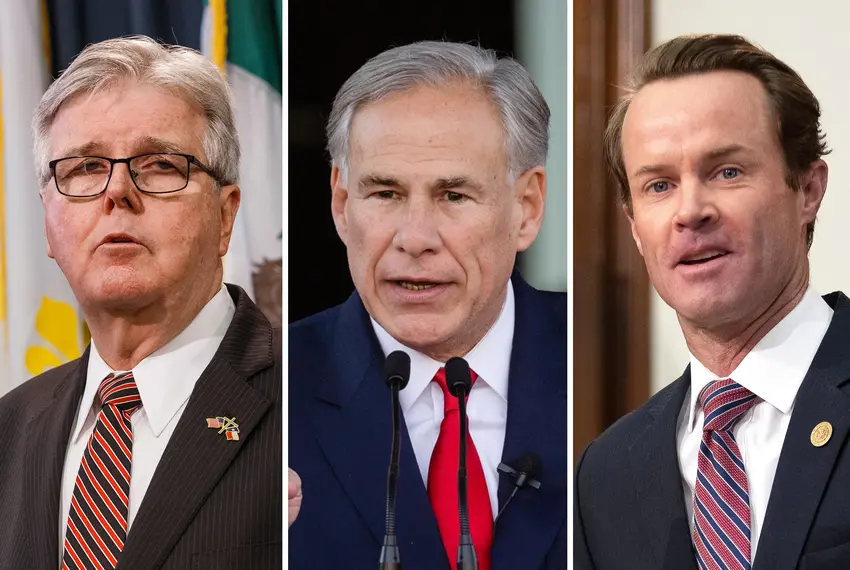 06/01/2023
Always happy to castigate the Texas House, Patrick breaks form to criticize the governor as misinformed and unsympathetic toward homeowners.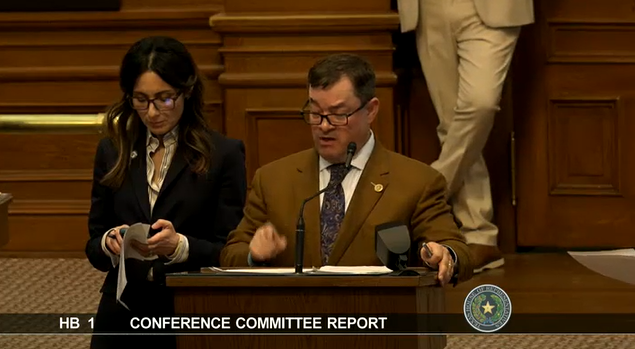 School Finance, Retirement | TRS | Social Security, Texas Legislature, Privatization | Vouchers, Educator Compensation | Benefits
05/30/2023
HB 100 was a casualty of a breakdown in communications between the House and Senate as the regular session drew to a close.