Senate Education passes first bills out of committee

Teach the Vote
Texas Legislature
Date Posted: 3/19/2019 | Author: Mark Wiggins
Senate Education Committee meeting March 19, 2019.
The Senate Education Committee met Tuesday to consider several bills and pass its first bills of the legislative session. Members voted the following bills out of committee:
SB 244 by Creighton (6-2, with Sens. ‬Powell and West opposing), which would expand the number of school marshals allowed to one per district or charter campus and would remove the cap altogether for private schools.
‪SB 477 by Creighton (8-0, placed on the local and uncontested calendar), which would create a standard renewal date for all school marshal licenses.
SB 811 by Hughes (6-2, with Sens. Powell and West opposing), which would create an immunity from liability for school districts that employ armed security personnel, including retired police officers and school marshals, from any damages that arise from any "reasonable action" taken by those personnel.
Members heard testimony on a number of bills, including several that revisited educator misconduct issues addressed during the 2017 legislative session.
Senate Bill (SB) 1256 by state Sen. Paul Bettencourt (R-Houston) builds upon the original work done by SB 7 from the 85th Texas Legislature. The bill would expand the ability to track teachers who have been involved in illicit relationships with students to non-certified teachers and school employees by creating a separate registry managed by the Texas Education Agency (TEA). The bill would also allow TEA to close charter schools and revoke district of innovation (DOI) status for districts that fail to comply with the new law. ATPE supported this bill for thoughtfully filling in the gaps left by SB 7, which ATPE supported in 2017.
SB 1230 and SB 1231 by Bettencourt also build upon SB 7 by pulling in private schools and by expanding child abuse and neglect reporting requirements to private schools and charters, respectively. SB 1476 addresses reporting requirements to the State Board for Educator Certification (SBEC) when an educator has been found to be wrongfully accused of misconduct. ATPE supported this bill.
A related bill, SB 933 by Bettencourt, would create an office of inspector general (OIG) within TEA with the ability to investigate districts and charter schools for potential fraud, waste, and abuse. The committee approved an amendment that expanded the inspector general's purview to include the agency itself, which is in line with other agency offices of inspector general. Sen Kirk Watson (D-Austin) questioned the cost of creating and staffing an entirely new investigatory division and the veracity of the accompanying fiscal note that stated it would cost the state nothing.
SB 458 by Sen. Joan Huffman (R-Houston) would add sexual abuse, human trafficking, and other maltreatment of children to the list of training topics required of public school board members.
Members also discussed SB 316 by Sen. Bryan Hughes (R-Mineola), which would allow the state office of attorney general (OAG) to defend a teacher in a civil suit "as a result of an act that the teacher in good faith believed was incident to or within the scope of the teacher's duties if the attorney general determines that the teacher acted in good faith." Sen. Royce West (D-Dallas) asked whether a teacher has the ability to waive the attorney general's offer and use their own representation. Sen. Watson raised important questions about the subjective interpretation of "scope of duties" and "good faith." ATPE submitted neutral written testimony that raised similar concerns, along with important considerations regarding legal timelines that could leave teachers in the lurch.
Sen. Judith Zaffirini (D-Laredo) offered SB 54, which addressed students participating in regional day school programs for the deaf; SB 522, relating to the development of a individual education programs (IEP) for a student with a visual impairment; and SB 895, relating to the language acquisition of children eight years of age or younger who are deaf or hard of hearing.
Sen. Kel Seliger (R-Amarillo) offered SB 213, which would repeal the sunset on individual graduation committees (IGC). Currently, a student who fails one or more STAAR tests required for graduation may ask for an IGC to weigh their overall student career and potentially allow them to graduate. This ensures children who are otherwise strong students but may have performed poorly on STAAR for a variety of reasons are not handicapped by the refusal of a high school diploma. Under current law, students will lose this option after the 2018-2019 school year. ATPE supported this bill as an important safety measure, in particular when recent investigations have thrown the validity of the STAAR test itself into question.
SB 364 by Sen. Watson would require TEA develop model policies on the recess period during the school day that encourage constructive, age-appropriate outdoor playtime. The model policies must include guidelines for outdoor equipment and facilities on public school campuses that maximize the effectiveness of outdoor physical activity. ATPE supported this bill.
SB 372 by Sen. Donna Campbell (R-New Braunfels) would allow charter schools to employ security personnel and commission peace officers.
SB 435 by Sen. Jane Nelson (R-Flower Mound) would add opioid addiction to the list of topics covered by local school health advisory councils (SHAC).
06/02/2023
The HB 100 voucher scheme dies at the end of regular session, plus a special session and the TEA takeover of Houston ISD begin.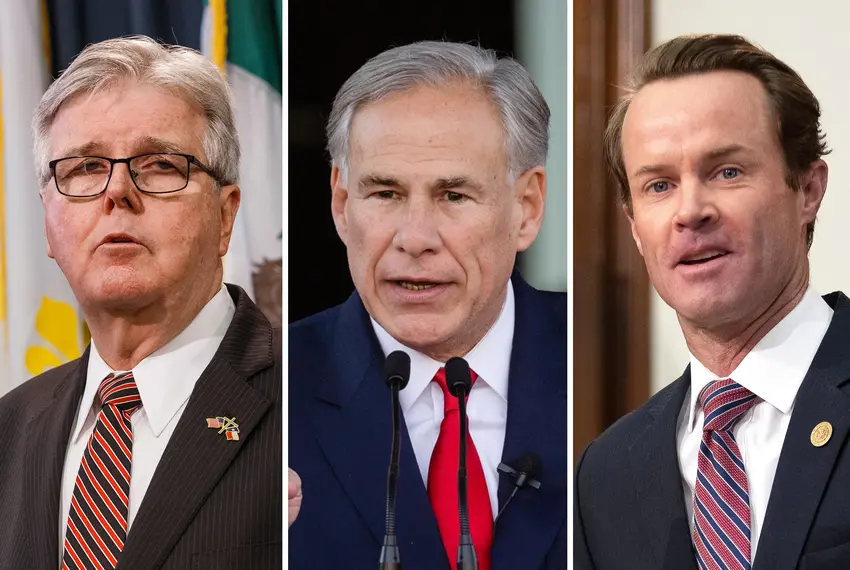 06/01/2023
Always happy to castigate the Texas House, Patrick breaks form to criticize the governor as misinformed and unsympathetic toward homeowners.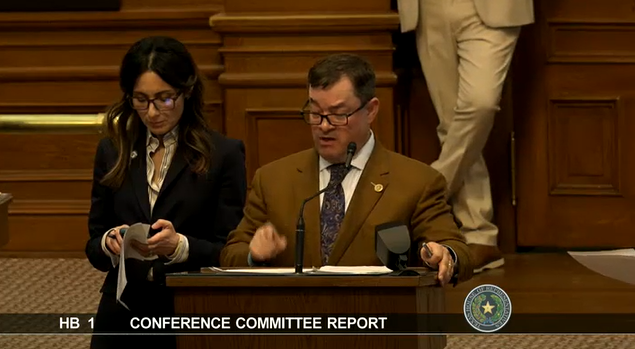 School Finance, Retirement | TRS | Social Security, Texas Legislature, Privatization | Vouchers, Educator Compensation | Benefits
05/30/2023
HB 100 was a casualty of a breakdown in communications between the House and Senate as the regular session drew to a close.