SBOE rejects application for new charter by Harmony founder

Teach the Vote
TEA | Commissioner | SBOE Deregulation | Charter Schools
Date Posted: 6/14/2019 | Author: Mark Wiggins
SBOE meeting, June 14, 2019.
The State Board of Education (SBOE) met Friday, June 14, 2019, to conclude its nearly week-long meeting. As we reported on ATPE's Teach the Vote blog yesterday, the most high-profile item on this week's agenda was the approval or veto of five new charter school applications. All were recommended for approval prior to this SBOE meeting by Texas Education Commissioner Mike Morath.
The new charter applications being considered this week were on behalf of Elevate Collegiate Charter School (Houston), Houston Classical Charter School (Houston), Royal Public Schools (Austin, Houston), San Antonio Preparatory Charter School (San Antonio), and The Gathering Place (San Antonio). The full board discussed the applications today, following a similar review by an SBOE committee yesterday. After hours of testimony by educators and administrators universally opposed to each of the new applicants, members of the board's Committee on School Initiatives voted 3-2 to veto all but one of the applicants on Thursday. Members of that committee voted 4-1 to approve the application from The Gathering Place.
During Friday's full board meeting, SBOE Member Ruben Cortez (D-Brownsville) highlighted the ability of charter holders to expand in an unrestricted manner after their initial approval. He urged the board to vote against the new applicants. Members raised concerns including negative fiscal impacts on nearby school districts, lack of experience and qualifications among top staff of the applicants, and false information included in some applications. SBOE Member Matt Robinson (R-Friendswood) expressed concerns over the negative consequences each charter would have on the funding available to local schools in each district.
The board has the legal authority to veto applications for new charters that have been approved by the commissioner. Members voting to effectively approve the charters contended that it is not the board's purview to reject new charters on a wholesale basis, and any issue with charters in general should be taken up by the legislature. The full board voted to reverse each of the committee's veto recommendations and instead effectively approve the remaining applications, with one exception.
The board spent an extensive amount of time this week questioning Soner Tarim, the founder of Harmony Public Schools and principal applicant on behalf of Royal Public Schools. SBOE Member Georgina Perez (D-El Paso) walked Tarim through six pages of questions ranging from the lack of local and demographically appropriate board members to numbers in the application that indicate its schools would serve lower percentages of English language learners and students in special education than surrounding district campuses. Members ultimately voted 8-5 today to veto the application from Royal Public Schools.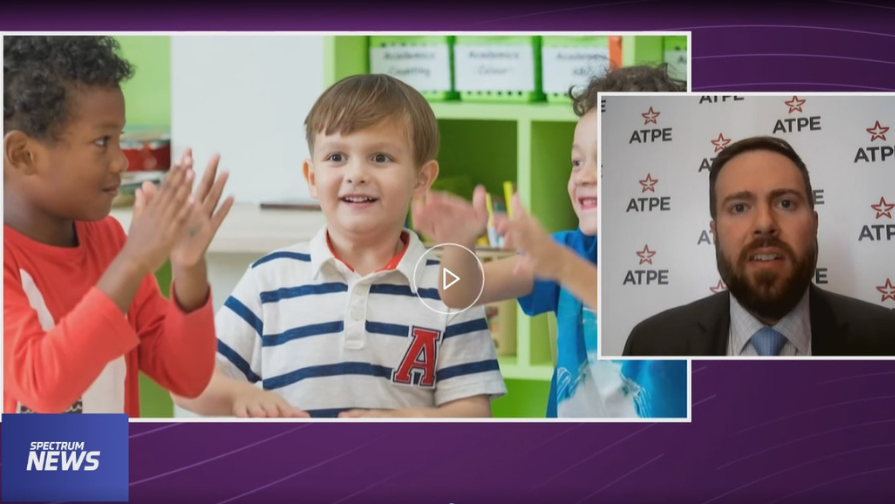 Texas Legislature, TEA | Commissioner | SBOE, Privatization | Vouchers, Deregulation | Charter Schools, Educator Compensation | Benefits
01/27/2023
Teacher pay and voucher bills are generating media attention, and Texas senators received their committee assignments this week.
Texas Legislature
01/23/2023
Texas Lt. Gov. Dan Patrick (R) announced Senate committee assignments Monday for the 2023 legislative session.
01/20/2023
Texas state leaders were inaugurated this week and previewed their priorities for the legislative session now underway. Read more from the ATPE lobby team.