Teach the Vote's Week in Review: Jan. 25, 2019

Teach the Vote
Texas Legislature Congress | Federal
Date Posted: 1/25/2019
Here's your weekly wrap-up of education news from ATPE Governmental Relations:
---
On Wednesday, Texas House Speaker Dennis Bonnen released his chamber's committee assignments for the 86th legislature. Speaker Bonnen assigned chairmanships to Republicans and Democrats alike with each party having a number of chairmanships roughly proportionate to its representation in the House, which is contrast to the Senate where Lt. Gov. Dan Patrick appointed only a single Democrat to chair a committee. Rep. Dan Huberty (R-Kingwood) will continue to chair the House Committee on Public Education with Rep. Diego Bernal (D-San Antonio) again serving as Vice-Chair. A full list of House committee assignments can be found here. View Senate committee assignments as previously reported on Teach the Vote here.
Meanwhile, there remain three vacancies in the House pending upcoming special elections. Voters in House Districts 79 and 145 will elect a new state representative (unless there is a need for a runoff) during a special election on Tuesday, Jan. 29. ATPE encourages educators in El Paso and Houston to visit the Candidates page on Teach the Vote to view the candidates who are vying for election in those two districts. A special election will take place to fill the third vacancy in San Antonio's House District 125 on Feb. 12, 2019.
---

Earlier this week the Texas Education Agency (TEA) announced the recipients of Cycle 2 of the agency's Grow Your Own grant period. An initiative created as a result of Commissioner of Education Mike Morath's 2016 Texas Rural Schools Task Force, the Grow Your Own grant program was designed to help school districts inspire high school students to pursue careers as classroom teachers, certified paraprofessionals, or teacher aides.
Research shows that 60 percent of educators in the United States teach within 20 miles of where they went to high school," said Commissioner Morath. "Because we know our future teachers are currently in our high schools, the goal of Grow Your Own is to help increase the quality and diversity of our teaching force and to better support our paraprofessionals, teacher's aides and educators, especially in small and rural districts."
Thirty-six school districts and educator preparation programs were selected for Cycle 2 of the program: Bob Hope School (Port Arthur), Bridge City ISD, Brooks County ISD, Castleberry ISD, Del Valle ISD, Elgin ISD, Fort Bend ISD, Fort Hancock ISD, Grand Prairie ISD, Hillsboro ISD, La Vega ISD, Lancaster ISD, Laredo ISD, Longview ISD, Marble Falls ISD, Mineola ISD, Muleshoe ISD, New Caney ISD, Palestine ISD, Presidio ISD, Region 20 Education Service Center, Relay Graduate School of Education, Rosebud-Lott ISD, Sabinal ISD, Somerset ISD, Stephen F. Austin State University, Texas A&M University, Texas A&M University- Commerce, Texas A&M University - Corpus Christi, Texas Tech University, Texas Woman's University, Vidor ISD, Waxahachie Faith Family Academy, West Texas A&M University, Westwood ISD, and Woodville ISD.
The full press release from TEA can be found here.
---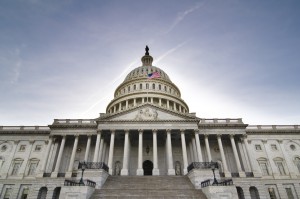 Two congressmen from Texas will be serving on the U.S. House Education and Labor Committee for the 116th Congress.
Both Rep. Joaquin Castro (D-TX 20) and Rep. Van Taylor (R-TX 03) will be serving on the committee, which has gone several years without a Texas member among its ranks. In press releases published earlier this week, both Castro and Taylor spoke of their commitment to finding bipartisan solutions to challenges faced by America's education system and workforce. ATPE congratulates Congressmen Castro and Taylor on their appointments and looks forward to working with them in Washington on federal education issues.
---
With the legislative session underway and committees in place, we're beginning to see a busy calendar of upcoming hearings, which ATPE's lobby team will be participating in and reporting on throughout the session for Teach the Vote. State agencies and boards also have upcoming meetings of interest to education stakeholders, and we're your go-to source for updates on any developments.
Next week, the State Board of Education (SBOE) will hold its first meeting of the new year starting Monday in Austin, where new members will be officially sworn in. Matt Robinson (R-Friendswood), Pam Little (R-Fairview), and Aicha Davis (D-Dallas) are joining the board following the 2018 election cycle. The board will also elect a vice-chair and secretary and announce the chairs of its three standing committees: School Initiatives, Instruction, and School Finance/Permanent School Fund.
SBOE members will host a learning roundtable Wednesday at the Austin Convention Center that will focus on the Long-Range Plan for Public Education, which the board released at the end of 2018.
Rep. Dan Huberty
Also on Wednesday, the House Public Education Committee will hold its first meeting of the 86th legislative session. The committee, under the chairmanship of Rep. Dan Huberty (R-Kingwood), is expected to consider major bills related to school finance and teacher pay this session. Wednesday's meeting will feature invited testimony from Texas Education Agency (TEA) Commissioner Mike Morath.
---
The Senate Finance Committee began its work on the state budget this week with its chairwoman Sen. Jane Nelson (R-Flower Mound) introducing Senate Bill (SB) 1, the Senate's version of the budget. The budget is broken down into several different articles that represent different policy areas. Article III, which includes TEA, the Foundation School Program, and TRS, as well as higher education funding, is set to be discussed the week of Feb. 11.
In addition to SB 1, the Senate Finance committee also laid out SB 500, the Senate's supplemental appropriations bill. SB 500 includes approximately $2.5 billion in proposed funding from the Economic Stabilization Fund (ESF), or Rainy Day fund. With about $1 billion of that money going to Hurricane Harvey relief, the bill includes a substantial amount for affected school districts. Another $300 million has been slated toward the TRS pension fund.
The House Committee on Appropriations was also named this week and will begin its work right away, including naming the members of the subcommittee that will oversee the portion of the budget dedicated to education for the House. Initial hearings are slated for next Monday, Tuesday, and Wednesday. Stay tuned to Teach the Vote for updates from ATPE's lobbyists as various budget-related proposals move through the legislative process.
---
School Finance, Texas Legislature, Curriculum | Instruction, TEA | Commissioner | SBOE, Privatization | Vouchers
02/03/2023
The SBOE squeezed a four-day meeting into two, and most legislative activity was canceled this week due to a winter storm. Read more from ATPE Governmental Relations.
Texas Legislature, TEA | Commissioner | SBOE, Privatization | Vouchers, Deregulation | Charter Schools
02/03/2023
Texas Gov. Greg Abbott swore in six new members at the State Board of Education's February 2023 meeting.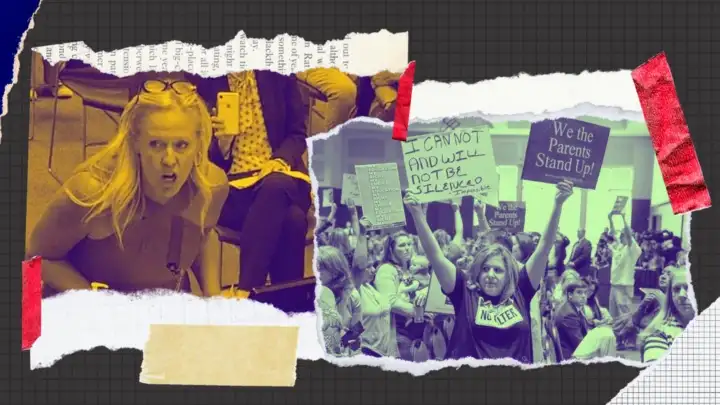 Privatization | Vouchers
02/01/2023
"The public good? Sounds like Marxism." Read more from guest writer Joel Nihlean.