Teach the Vote's Week in Review: Jan. 11, 2019

Teach the Vote
School Finance Texas Legislature
Date Posted: 1/11/2019
Happy New Year! Here's your first weekly wrap-up of education news from the ATPE Governmental Relations team:
---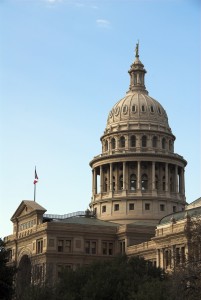 Tuesday, January 8, kicked off the 86th Texas Legislative Session amid great fanfare at the State Capitol.
Representative Dennis Bonnen (R-Angleton) was unanimously elected and sworn in as the new Speaker of the House on Tuesday afternoon. For the past 10 years, the House has been under the leadership of Rep. Joe Straus (R-San Antonio) who retired from the position and the legislature at the end of his term this month. Bonnen announced in November 2018 that he had amassed the requisite number of pledged votes to render the speaker's race not much of a race at all. After that there was only the vote and ceremonial swearing in, which took place on Tuesday. Read more about Bonnen's ascent to speaker in this post shared from The Texas Tribune.
On the Senate side, Lt. Gov. Dan Patrick (R) was missing from Tuesday's proceedings while visiting with President Donald Trump in Washington, DC, that day on the subject of border security. Sen. Jane Nelson (R-Flower Mound) presided over the upper chamber's opening ceremonies in his place. The Senate swore in its new members and also elected Sen. Kirk Watson (D-Austin) to serve as President Pro Tempore this session.
Gov. Greg Abbott spoke briefly to welcome the members of each chamber, signaling his intent for the legislature to tackle school finance reform and property tax relief this session. Bonnen and Watson also highlighted the prominence of the school funding issue this session, with new House Speaker going as far as announcing that he had stocked the members' lounge with special styrofoam cups to remind them of their top priority: school finance reform. Improving the state's school finance system is also a top legislative priority for ATPE this year.
ATPE Lobbyists Mark Wiggins and Monty Exter snapped a selfie with Humble ATPE's Gayle Sampley and her husband at the Capitol on opening day.
ATPE's lobbyists were at the Capitol on opening day and will be there for all of the action this legislative session. Be sure to follow @TeachtheVote and our individual lobbyists on Twitter for the latest updates from the Capitol.
ATPE members are also encouraged to sign up for free to attend our upcoming lobby day and political involvement training event known as ATPE at the Capitol on Feb. 24-25, 2019. Find complete details here.
---
While the legislative session officially began on Tuesday, Texas Comptroller Glenn Hegar made news the day before with his release of the state's Biennial Revenue Estimate (BRE). The BRE details how much money the state plans to receive and how much of it can be spent in any given legislative session.
Monday's BRE announcement predicted revenue of $119.12 billion for the 2020-21 biennium. This biennium's BRE comes with tempered expectations, which Hegar attributed to a drop in oil prices, market volatility, and rising interest rates. "Looking ahead to the 2020-21 biennium, we remain cautiously optimistic but recognize we are unlikely to see continued revenue growth at the unusually strong rates we have seen in recent months." Hegar said in the report.
Once the comptroller has released the BRE for each legislature, the Legislative Budget Board (LBB) meets to set the session's constitutionally-required spending limit. ATPE Senior Lobbyist Monty Exter reports that the LBB met today and set a limit of $100.2 billion for spending this session. The constitutional spending limit is set by applying the percentage of growth, which is determined by many factors, to the previous biennium's spending limit. The constitutional limit applies only to expenditures of general revenue that is not constitutionally-dedicated. By comparison, the non-dedicated-revenue spending limit for the 85th session in 2017 was roughly $91 billion, whereas the total general revenue appropriated by the legislature that year was $106.6 Billion. As Exter explains, neither withdrawals from the Economic Stabilization Fund (the state's so-called "Rainy Day Fund") nor supplemental appropriations for the current biennium will count toward the constitutional limit that was announced today.
The Legislature must now decide what to do with its available revenue. Rest assured, they haven't been given a blank check to do as they please. According to reporting by the Center For Public Policy Priorities the legislature must immediately spend $563 million as back pay for Medicaid funding that was deferred until this session. The legislature will also have to determine where $2.7 billion for Hurricane Harvey recovery costs will come from.
For more detailed reporting on the BRE as well as link to the full report, check out this blog post by ATPE Lobbyist Mark Wiggins.
---
Late last week, the House Committee on Public Education released its interim report covering the committee's work over the past year on interim charges assigned to it by the House Speaker. The report, which spans 88 pages, includes recommendations on how to approach a variety of education-related issues this session, such as Hurricane Harvey relief, teacher compensation, and school safety.
Rep. Dan Huberty (R-Kingwood) chairs the committee that produced its interim report. Among the suggestions were recommendations to consider possible legislation to help schools quickly replace instructional materials due to Harvey; creating paths to career growth for educators that would allow them to stay in the classroom, such as a "Master Teacher" certification; and making Individual Graduation Committees (IGCs) permanently available for students who have difficulty with STAAR testing.
You can read more about the committee's interim charge recommendations in this blog post by ATPE Lobbyist Mark Wiggins. Read the interim report here.
---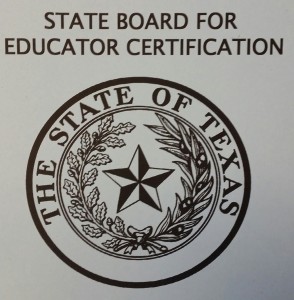 In a statement released to the press on Monday, Governor Greg Abbott announced his appointment of Edward Hill, Jr., Ed.D., John P. Kelly, Ph.D., Courtney Boswell MacDonald, and Jose M. Rodriguez to the State Board for Educator Certification (SBEC). The new appointees are replacing retiring SBEC members Suzanne McCall of Lubbock; Dr. Susan Hull of Grand Prairie; and Leon Leal of Grapevine.
ATPE thanks the members rolling off the SBEC board for their years of service and welcomes the new members. We look forward to working together with them to continue to improve the education profession for the betterment of Texas students.
---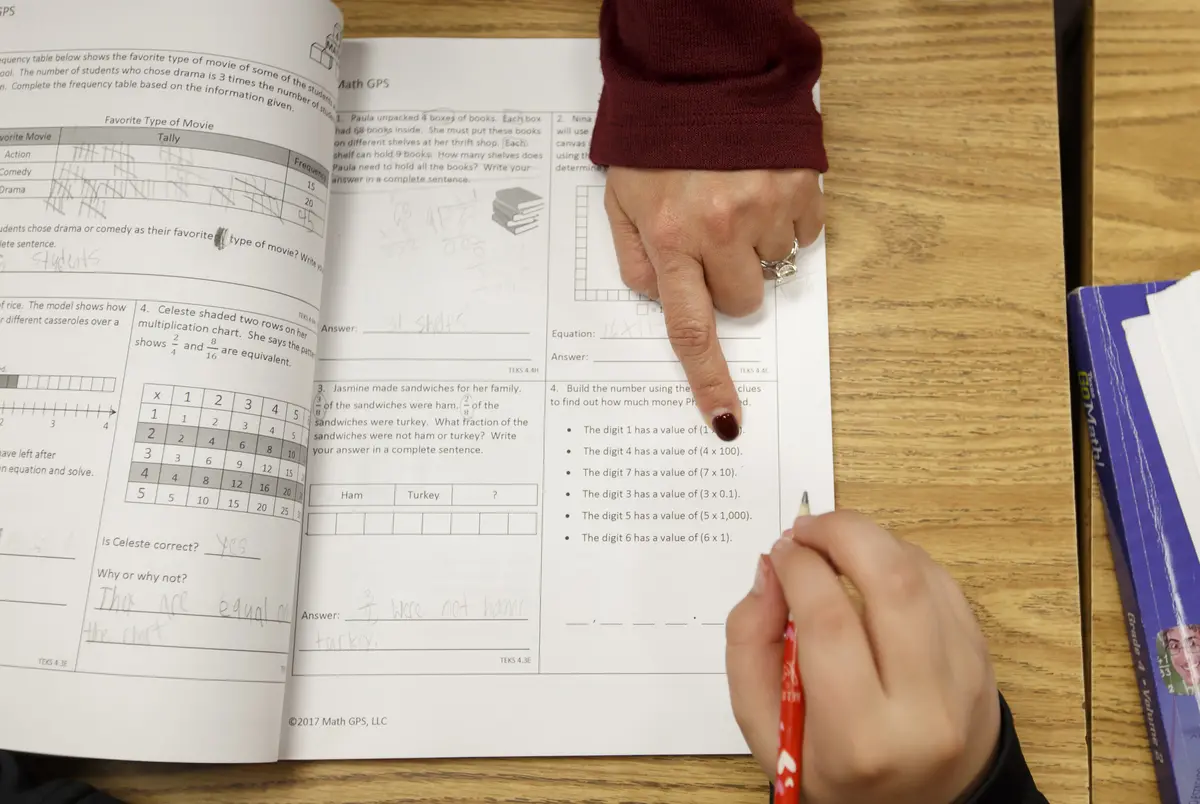 Texas Legislature, Educator Compensation | Benefits
01/30/2023
The pandemic, inflation and burnout have pummeled teachers in the last few years. Lawmakers from both parties agree they should get a pay bump — but it won't happen without negotiation.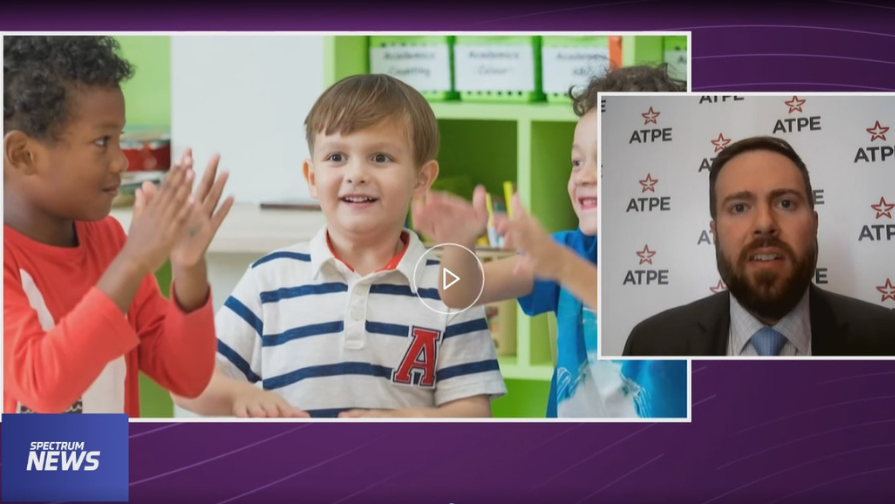 Texas Legislature, TEA | Commissioner | SBOE, Privatization | Vouchers, Deregulation | Charter Schools, Educator Compensation | Benefits
01/27/2023
Teacher pay and voucher bills are generating media attention, and Texas senators received their committee assignments this week.
Texas Legislature
01/23/2023
Texas Lt. Gov. Dan Patrick (R) announced Senate committee assignments Monday for the 2023 legislative session.