House releases public education recommendations

Teach the Vote
Texas Legislature
Date Posted: 1/11/2019 | Author: Mark Wiggins
The House Committee on Public Education issued its interim report this month, which serves as a summary of testimony taken during the interim and includes a set of recommendations for the 86th Texas Legislature to take up.
The 88-page report addresses the response to Hurricane Harvey, teacher compensation, student assessment, students with disabilities, charter schools, implementation of legislation passed by the 85th Texas Legislature, educator preparation programs, and school safety.
Chairman Dan Huberty (R-Houston) thanked members of the committee for their work, noting, "the extraordinary events that occurred since the last session adjourned spurred members to delve deeply into what some may view as difficult topics without the time constraints of a legislative session."
Hurricane Harvey
Recommendations include making local education agencies (LEA) whole for financial losses due to enrollment changes, property value decline, and facility damage. The report suggests the committee consider possible legislation to help schools quickly access replacement instructional materials, provide timely assistance to Chapter 42 districts that experience facility damage, and improve the Texas Education Agency's (TEA) dropout calculation methodology.
Teacher Compensation
Recommendations include creating an additional certification for teachers in leadership positions, such as "Master Teachers," to allow for career growth without having to leave the classroom and move to administration. The committee also recommends creating new allotments through the Foundation School Program (FSP) to fund mentoring programs and to provide differentiated compensation plans. The report specifies:
TEA should create at least two compensation plan options for use by LEAs that do not have the capacity or desire to develop their own version. While LEAs should be allowed the flexibility to create programs that benefit their own particular circumstances, locally-designed programs should be required to include the following components:
a multiple measure evaluation system, such as the state-developed Texas Teacher Evaluation and Support System (T-TESS);
incentives to encourage top performing teachers to work at campuses with the highest need students;
a requirement for top performing teachers to serve as mentors and that at least first and second year teachers are assigned a mentor; and
stipends for teachers or teacher candidates that participate in additional, rigorous training such as clinical residency programs or the National Board-certification process.
Student Assessment
Recommendations include supporting efforts by the State Board of Education (SBOE) to streamline the Texas Essential Knowledge and Skills (TEKS), limiting STAAR to readiness standards, making individual graduation committees (IGC) for students who have difficulties with the STAAR permanently available, eliminating high stakes testing for elementary and middle school students, splitting the STAAR in early grades into subtests scheduled on separate days, and providing funding to continue the Writing Assessment Pilot Program.
Students with Disabilities
Recommendations include monitoring TEA implementation of the corrective action plan and Strategic Plan for Special Education, providing additional funding for dyslexia identification and instruction, monitoring for the potential negative impact of changes under the Student Health and Related Services (SHARS) program, and extending funding for dyslexia and autism pilot programs.
Charter Schools
Recommendations include requiring expansion amendment requests for additional campuses or sites to be sent to TEA and notice given to districts at least a year before a new campus is openened, ensuring uniformity among which district officials receive expansion amendment notifications, reconsidering current laws that allow charters to exclude students based on disciplinary history, ensuring charters have the ability to fulfill their responsibilities towards students with disabilities before authorization, reducing funding disparities between charters and traditional school districts, and expanding the Texas Partnership program.
Implementation of Legislation
The report focuses on the implementation of anti-cyberbullying legislation under House Bill (HB) 179, known as David's Law, and to changes to the accountability system under HB 22. Regarding the accountability system, recommendations include monitoring the inclusion of extra- and co-curricular indicators and local accountability systems, revisiting certain college, career, and military readiness (CCMR) indicators, exploring options to alleviate timing issues that exist with regard to the accountability system and rulemaking, and including additional funding to cover the costs of federally-mandated SAT and ACT assessments for certain students.
Educator Preparation Programs
Recommendations include monitoring TEA implementation of the educator preparation program (EPP) data dashboard, collecting disaggregated longitudinal data on student outcomes of teachers by EPP, and incentivizing EPP partnerships that provide affordable options to gain additional credentials and certifications.
School Safety
In response to the deadly school shootings in Santa Fe, Texas, and elsewhere, the committee's report includes four pages of recommendations regarding school safety. The recommendations are broken in subcategories covering mental health and well-being, school mental health professionals, school safety planning and training, school safety infrastructure, law enforcement resources, and charter school specific issues.
These recommendations are expected to become the basis of major bills that move through the House Public Education Committee this session. Under new House rules adopted Wednesday, the committee will expand to 13 members from 11. The committee's chair and membership for this session will be assigned by newly-elected Speaker Dennis Bonnen (R-Angleton). The full interim report can be accessed here.
06/02/2023
The HB 100 voucher scheme dies at the end of regular session, plus a special session and the TEA takeover of Houston ISD begin.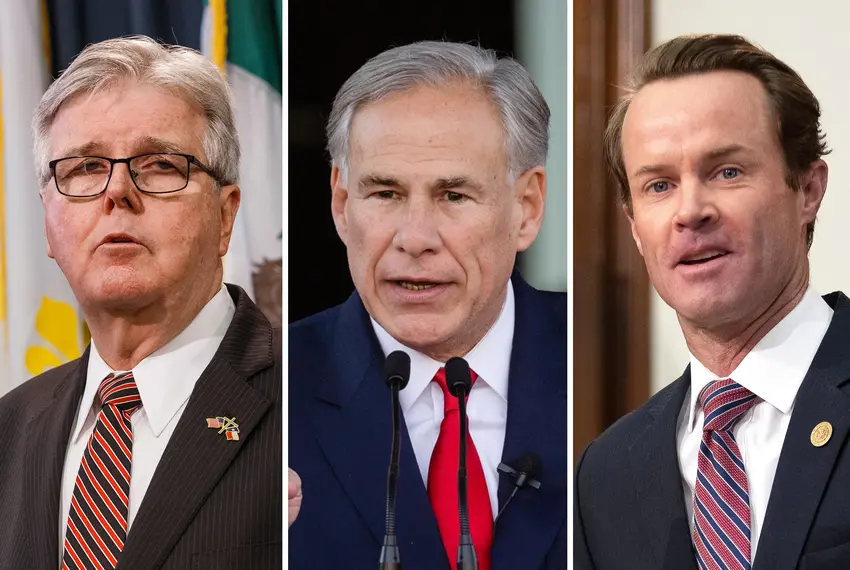 06/01/2023
Always happy to castigate the Texas House, Patrick breaks form to criticize the governor as misinformed and unsympathetic toward homeowners.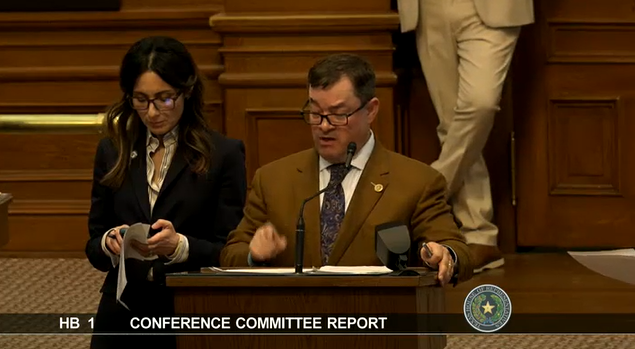 School Finance, Retirement | TRS | Social Security, Texas Legislature, Privatization | Vouchers, Educator Compensation | Benefits
05/30/2023
HB 100 was a casualty of a breakdown in communications between the House and Senate as the regular session drew to a close.