Early budget proposals include boosts for educators, classrooms

Teach the Vote
Texas Legislature Educator Compensation | Benefits
Date Posted: 1/15/2019 | Author: Mark Wiggins
The Texas House of Representatives and Texas Senate released their initial budget recommendations this week, and each includes significant additional funding for public education.
The proposals drafted by the Legislative Budget Board (LBB) represent each chamber's opening bid in budget negotiations for the 2020-21 fiscal biennium. The budget is the only bill the legislature is constitutionally required to pass within its 140-day session. If it fails to do so, lawmakers will be called back into one or more special sessions until a budget is passed.
The 2020-21 House budget proposal includes $7.1 billion in additional general revenue funds appropriated for public education, which represents a 17.2 percent increase over the 2018-2019 biennium. Looking at all funds, public education would see a $10.1 billion, 16.7 percent increase, under the House's proposal.
The base budget is structured around sufficient funding to maintain services at the current level, and the additional funding comes from a single budget rider that appropriates an additional $9 billion contingent upon the 86th Texas Legislature enacting legislation to increase the state's share of Foundation School Program (FSP) funding, enhancing district entitlement, reducing recapture, and providing local property tax relief.
Details of the House proposal are spelled out under Rider 77 (page 301 of the House budget):
77. Additional Foundation School Program Funds for Increasing the State Share, Enhancing School District Entitlement, Reducing Recapture, and Providing Tax Relief. It is the intent of the Eighty-Sixth Legislature to adopt comprehensive school finance legislation and provide local property tax relief. In addition to amounts appropriated above in Strategy A.1.1., FSP - Equalized Operations, and Strategy A.1.2., FSP - Equalized Facilities, $4.5 billion in fiscal year 2020 and $4.5 billion in fiscal year 2021 is appropriated out of the Foundation School Fund No. 193 to be used for the purposes specified in this rider.
The amounts appropriated in this rider are contingent on enactment of legislation supporting school districts and charter schools by increasing the state share of the Foundation School Program, enhancing district entitlement, reducing recapture, and providing local property tax relief, while maintaining an equitable system of school finance. Options may include, but are not limited to, increasing the Basic Allotment and providing additional funding for early childhood education, special education, and teacher compensation.
A portion of the amounts appropriated in this rider shall be used to provide local property tax relief. Funds shall be used to enable the compression of local maintenance and operations (M&O) property tax collections, pursuant to the provisions of the legislation, while ensuring school districts do not receive less total state and local funding through the FSP.
The $9.0 billion in Foundation School Fund No. 193 appropriated in this rider represents new state funding for school districts and charter schools above amounts estimated to fully fund current law. The $43.6 billion in current law appropriations provided above in Rider 3 includes the amount necessary to fully fund $2.4 billion in enrollment growth and $2.2 billion in additional state aid above 2018-19 funding levels associated with the increase under current law in the Guaranteed Yield associated with the Austin Independent School District in accordance with §41.002(a)(2) and §42.302(a-1)(1) of the Texas Education Code.
The Senate's proposal would increase public education funding by $4.3 billion or 10.3 percent from general revenue, or $7 billion all funds -- an 11.6 percent increase. This proposal includes an additional $3.7 billion to provide all teachers with a $5,000 raise effective at the start of the 2019-20 school year and $2.3 billion to reduce reliance on recapture. Senate Bill (SB) 3 filed Tuesday by state Sen. Jane Nelson (R-Flower Mound) would authorize the pay raise, if passed. Lower bill numbers are generally reserved each session for high-priority bills.
The governor, lieutenant governor, and speaker have each declared increasing teacher pay a high priority this session. Due to the publicity surrounding teacher pay, ATPE expects several teacher compensation bills to be filed this session. Our governmental relations team will be analyzing each one to determine how it is structured with regard to who is eligible and the extent to which it includes stable, reliable, and long-term state funding.
Providing additional money for teacher compensation and public education funding were the main topics in Tuesday's Inauguration Day speeches at the Texas Capitol. Educators should note that this shift in focus among the state's leaders is a direct result of educators' increased involvement in the 2018 primary and general elections. Teachers, parents, and public education supporters sent a strong message that Texans demand better school funding and teacher pay. Even in instances where the pro-public education candidate was not elected, the strong showing by public school advocates successfully forced many elected officials to reexamine their stance on public education issues.
Make no mistake, we are only at this point because educators voted, rallied, and lobbied legislators like never before. Educators must keep a close eye on lawmakers over the next five months to ensure they follow through on their promises. ATPE will be bringing you regular updates on legislative proceedings, including changes to these early drafts of the budget and various compensation bills, and educators should remain vigilant and ready to make your voices heard at a moment's notice. Visit ATPE's Advocacy Central to learn more and share your own views on school funding and educator compensation with your own elected officials.
06/02/2023
The HB 100 voucher scheme dies at the end of regular session, plus a special session and the TEA takeover of Houston ISD begin.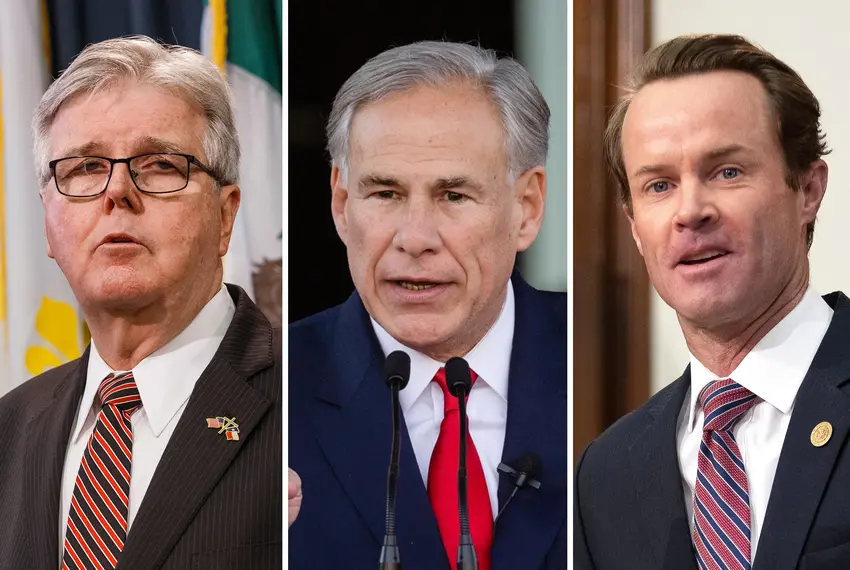 06/01/2023
Always happy to castigate the Texas House, Patrick breaks form to criticize the governor as misinformed and unsympathetic toward homeowners.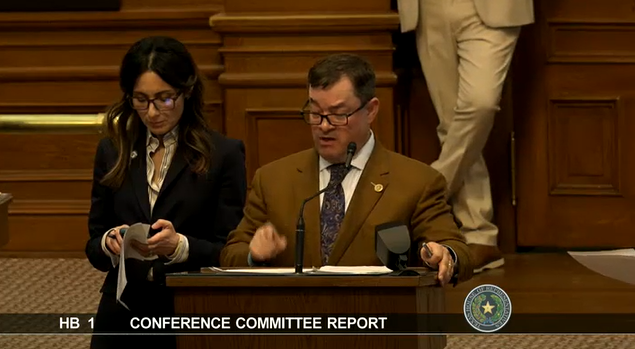 School Finance, Retirement | TRS | Social Security, Texas Legislature, Privatization | Vouchers, Educator Compensation | Benefits
05/30/2023
HB 100 was a casualty of a breakdown in communications between the House and Senate as the regular session drew to a close.