Comptroller announces $119.12B available for legislators to spend

Teach the Vote
School Finance Texas Legislature
Date Posted: 1/07/2019 | Author: Mark Wiggins
Texas Comptroller Glenn Hegar announced Monday that the 86th Texas Legislature is forecast to have $119.12 billion available for general-purpose spending when the regular session begins tomorrow, Jan. 8, 2019.
Click the image to view a larger version. Credit: Office of Texas Comptroller Glenn Hegar
The announcement came today as part of the comptroller's biennial revenue estimate, which is delivered to legislators before each session begins and consists of a forecast of how much revenue the state expects to receive and how much of it can be spent.
The state is projected to take in $107.32 billion in general revenue-related tax collections in the 2020-2021 fiscal biennium, which is up from $99.27 billion collected in 2018-2019. The next biennium begins with a balance of $4.18 billion carried over from 2018-2019, along with $14.16 billion in additional general revenue-related collections. A total of $6.34 billion of available revenue is reserved for transfers to the economic stabilization fund (ESF), also known more commonly as the state's "rainy day fund," as well as highway funds.
Legislators began 2017 with a $104.9 billion BRE, and the 85th Texas Legislature ultimately passed a $107.2 billion budget. The 2018-2019 revenue estimate was revised upward several times as economic conditions improved. In the 2020-2021 revenue estimate, Hegar noted increased economic growth in 2018 fueled by oil production in the Permian Basin, but urged caution looking beyond the 2019 horizon.
"Looking ahead to the 2020-21 biennium, we remain cautiously optimistic but recognize we are unlikely to see continued revenue growth at the unusually strong rates we have seen in recent months," Hegar wrote in the official report. "Oil prices have dropped sharply since October, financial markets have demonstrated increased volatility, interest rates have been rising and U.S. trade policy remains uncertain. As the nation's leading export state, the Texas economy in particular is exposed to potential reductions in international trade."
"Because of this heightened uncertainty, this revenue estimate is based on a projection of continued but slowing expansion of the Texas economy," Hegar concluded.
Much of the $119.12 billion legislators will be have for budgeting the next two years is already spoken for. The Center for Public Policy Priorities (CPPP) correctly points out in its BRE analysis that legislators will have to immediately make a $563 million back payment to Medicaid, funding that was deferred last session in order to fund public education.
CPPP predicts it will cost roughly $112 million for the state to maintain the current level of services, based upon factors including inflation and school enrollment growth. Legislators will also have to decide where to find $2.7 billion of supplemental funding for Hurricane Harvey recovery costs. That could come out of general revenue or the rainy day fund.
You can read the comptroller's full report here.
06/02/2023
The HB 100 voucher scheme dies at the end of regular session, plus a special session and the TEA takeover of Houston ISD begin.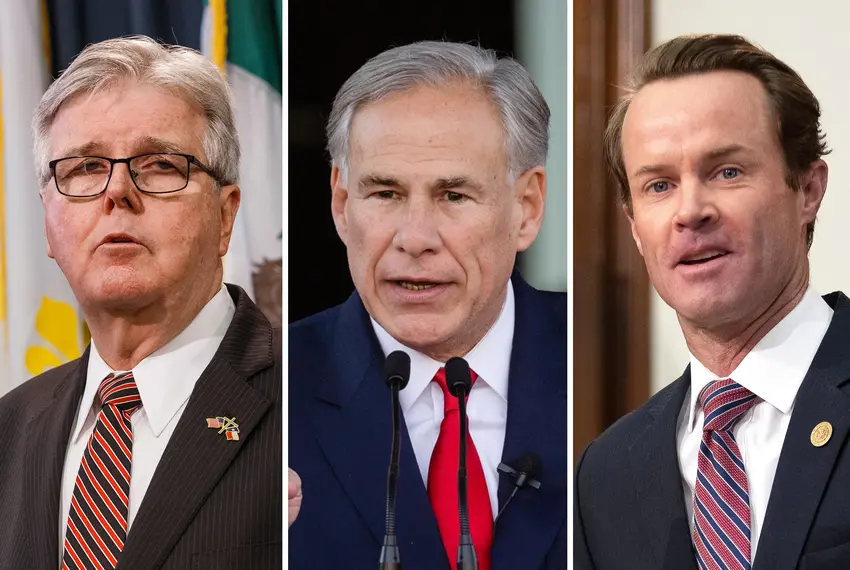 06/01/2023
Always happy to castigate the Texas House, Patrick breaks form to criticize the governor as misinformed and unsympathetic toward homeowners.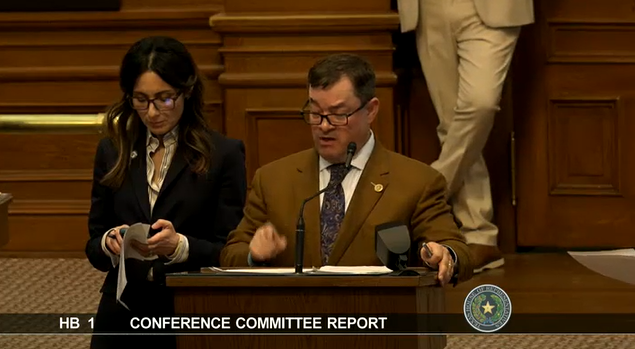 School Finance, Retirement | TRS | Social Security, Texas Legislature, Privatization | Vouchers, Educator Compensation | Benefits
05/30/2023
HB 100 was a casualty of a breakdown in communications between the House and Senate as the regular session drew to a close.