Teacher pay raise bill sails through committee and is placed on Senate calendar

Teach the Vote
Educator Compensation | Benefits
Date Posted: 2/26/2019 | Author: Mark Wiggins
A bill that would grant all full-time classroom teachers a $5,000 across-the-board pay raise was placed on the Texas Senate Intent Calendar today. This move places the bill one step away from a floor vote in the upper chamber, which could happen early next week if the Senate continues the current practice of taking Fridays off.
The Senate Finance Committee voted unanimously Monday to approve Senate Bill (SB) 3 by state Sen. Jane Nelson (R-Flower Mound), who also chairs the committee. Gov. Greg Abbott has declared teacher compensation an emergency issue for this session, making bills dealing with teacher pay eligible for more expedited consideration by the legislature. SB 3 has been filed as one of the Senate's highest priority bills for the 86th legislative session.
Sen. Jane Nelson invited ATPE State Vice President Tonja Gray to testify before the Senate Finance Committee on Feb. 25, 2019, about a proposed pay raise for teachers.
ATPE State Vice President Tonja Gray was invited to testify Monday in support of the bill. She provided oral and written testimony outlining the need for increased compensation and suggested that legislators could expand the raise to include school personnel aside from just teachers. Several other ATPE members and educators testified in support of the bill during Monday's committee hearing, which coincided with "ATPE at the Capitol," our legislative advocacy day held every legislative session.
The committee made a handful of changes to Sen. Nelson's original bill on Monday. These include expanding the raise to include charter school teachers and covering the state's and school districts' increased cost of TRS contributions as a side-effect of the raise. The committee approved the revised bill by a unanimous vote of 15-0.
Research has proven that teachers are the single most important in-school factor contributing to student performance, and the best way to boost student performance is to provide students with access to the best teachers. This fact has been acknowledged by the governor, lieutenant governor, and house speaker in countless public statements over the past several months.
ATPE members filled the committee room for a hearing on Senate Bill 3 during ATPE at the Capitol on Feb. 25, 2019.
ATPE has been driving the conversation on teacher compensation, emphasizing that an across-the-board raise is important to help attract and retain high-quality educators. ATPE looks forward to talking about programs to offer additional, differentiated pay for educators who go above and beyond their regular classroom duties. This includes offering to pay educators more for volunteering at more challenging campuses, for obtaining advanced training and high-need certifications, and for taking on campus leadership roles, such as mentoring.
In order to give these programs the best prospects for success, it's important that local districts be given the flexibility to design their own programs, include local educators in the process, and provide a professional level of base compensation by giving all teachers a long overdue raise first. It's also critical that compensation decisions are not based upon student test scores, which are not a scientifically valid measure of teacher effectiveness.
After the Senate Finance Committee approved SB 3 on Monday, Lt. Gov. Dan Patrick met with ATPE members and announced that a teacher raise would be the "first or second" bill the Senate passes this session. The Senate has prioritized an across-the-board raise, setting aside $3.7 billion for raises in the Senate's base budget proposal.
The Texas House is also looking at educator compensation as a priority issue, but the leadership in the lower chamber has not yet released its version of a bill to address teacher pay. In the meantime, House leaders have indicated in the meantime their support and preference for recommendations of the Texas Commission on School Finance, which include changes to weights and allotments and a merit-based pay program based upon Dallas ISD's "ACE" model. This program would enable a small percentage of qualifying teachers to earn up to $100,000 for working at high-needs campuses. While a bill has yet to be filed, the cost of creating a statewide program similar to Dallas ISD's initiative has been estimated at around $100 million, which is significantly less than the $3.7 billion price tag for the Senate's across-the-board pay raise in SB 3.
The House's budget includes an additional $7 billion for public education contingent upon the passage of property tax relief legislation. ATPE believes the $3.7 billion proposed by the Senate could fit within this $7 billion with enough room left over for property tax relief and additional school funding. Our primary goal in supporting SB 3 and other school finance-related proposals this session has been to work in a bipartisan manner with both chambers and other stakeholders to find comprehensive solutions to the state's complex and growing public education needs.
If the full Senate approves SB 3 as is expected, Sen. Nelson's teacher pay raise bill will head over to the House and the committee process will start all over. It is important to note that there are likely to be many changes along the way, and ATPE looks forward to working with both the House and Senate to reach an agreement that will benefit all 5.4 million Texas public school students.
---
ATPE Lobbyist Mark Wiggins and ATPE Governmental Relations Director Jennifer Mitchell contributed to this report.
School Finance, Educator Preparation | Certification, Retirement | TRS | Social Security, Texas Legislature, Curriculum | Instruction, Privatization | Vouchers, School Safety, Educator Compensation | Benefits
03/24/2023
ATPE testifies against vouchers at marathon Senate Education Committee hearing, plus House committees hear bills on student restraint, curriculum issues, pre-k certification, and more.
03/23/2023
The Texas Senate Education Committee heard overwhelming opposition to school vouchers in a marathon hearing Wednesday, March 23.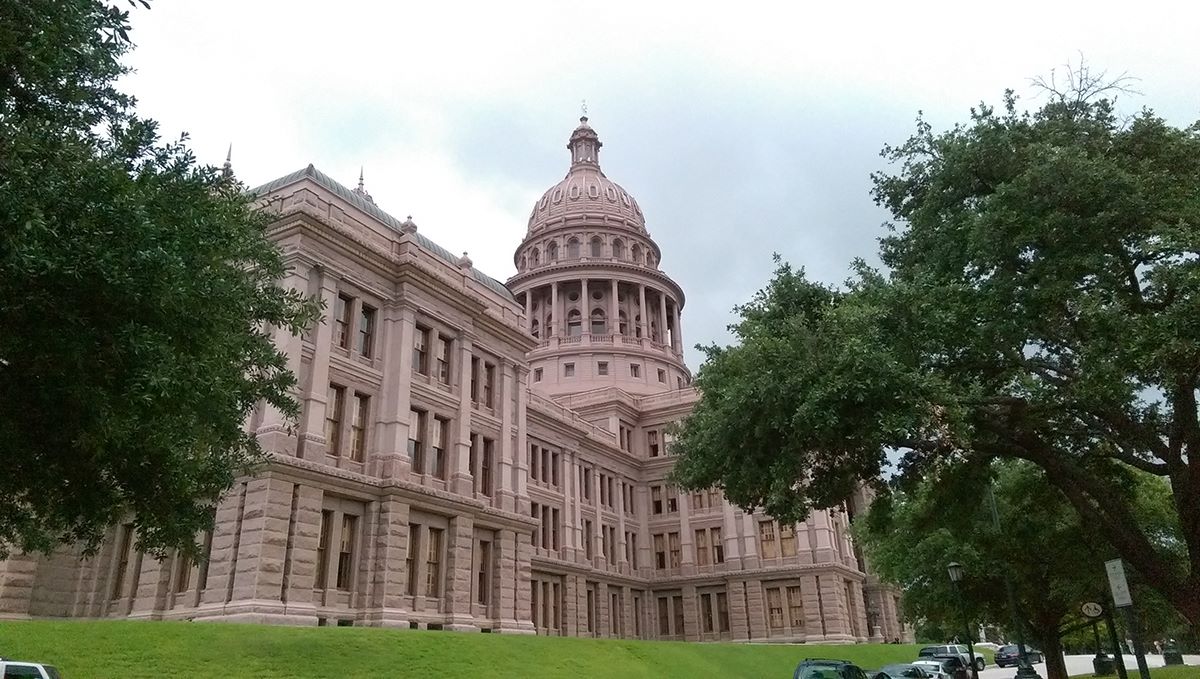 Educator Preparation | Certification, Texas Legislature, Curriculum | Instruction, Privatization | Vouchers, School Safety, Testing | Accountability
03/23/2023
The pace at the Capitol noticeably increased this week, including in the House Public Education Committee where ATPE testified on several bills.