Teach the Vote's Week in Review: Feb. 15, 2019

Teach the Vote
School Finance Texas Legislature Deregulation | Charter Schools
Date Posted: 2/15/2019 | Author: Jennifer Mitchell, CAE
It's been another busy week in the Texas capital. Here's a wrap-up of this week's education news highlights from ATPE Governmental Relations:
---
School finance reform continues to dominate the conversations taking place within multiple committees during this 86th session of the Texas Legislature.
On Monday, Feb. 11, the Senate Finance Committee met to continue its review of state budget proposals. The committee heard from the leaders of the Texas Education Agency (TEA) and Teacher Retirement System (TRS) before inviting stakeholders to weigh in on the topic of education funding. ATPE Senior Lobbyist Monty Exter testified about the need to prioritize funding for teacher compensation, healthcare, and the TRS pension fund. Read more about Monday's hearing in this blog post.
On Tuesday and Wednesday, Feb. 12-13, the House Public Education Committee heard two days' worth of invited testimony from stakeholders about school finance. Witnesses included former chairs of the committee, school superintendents, and representatives of education groups, who shared input on the recommendations of the Texas Commission on Public School Finance that lawmakers are considering whether or not to adopt this session. Again, ATPE's Monty Exter provided invited testimony, focusing his remarks on proposed changes to the state's funding formulas, teacher quality considerations, the need for across-the-board salary increases, and concerns about outcomes-based funding. For a detailed summary of the hearings, check out this blog post from ATPE Lobbyist Andrea Chevalier.
---
ATPE has joined with 14 other groups in releasing a joint policy agenda for charter schools. The coalition that has spent several months looking at current laws and regulations on charter schools includes associations representing educators, school board members, school districts, and community partners. The groups agreed on seven major findings and recommendations for ways to increase the transparency and efficiency of charter schools. Read more about the effort and download a copy of the joint policy agenda in this blog post.
---
SPECIAL ELECTION UPDATE: Voters in San Antonio's Texas House District 125 went to the polls this week for a special election on Tuesday to fill the unexpired term of former Rep. Justin Rodriguez. Because none of the five candidates vying for the seat received a majority of the votes needed for an outright win, a runoff will be necessary to fill the seat. Those advancing to the runoff will be Republican businessman Fred Rangel, who garnered 38% of the vote, and Democratic former city council member Ray Lopez, who earned 19% of the vote. A third-place finisher trailed by only 22 votes in the close race.
The San Antonio district is one of two whose voters are currently unrepresented in the Texas House of Representatives due to vacancies. Another special election is pending in Houston's House District 145, where two Democratic candidates, Melissa Noriega and Christina Morales, are awaiting a runoff election on March 5, 2019. Early voting for that runoff election will begin Feb. 25.
---
06/02/2023
The HB 100 voucher scheme dies at the end of regular session, plus a special session and the TEA takeover of Houston ISD begin.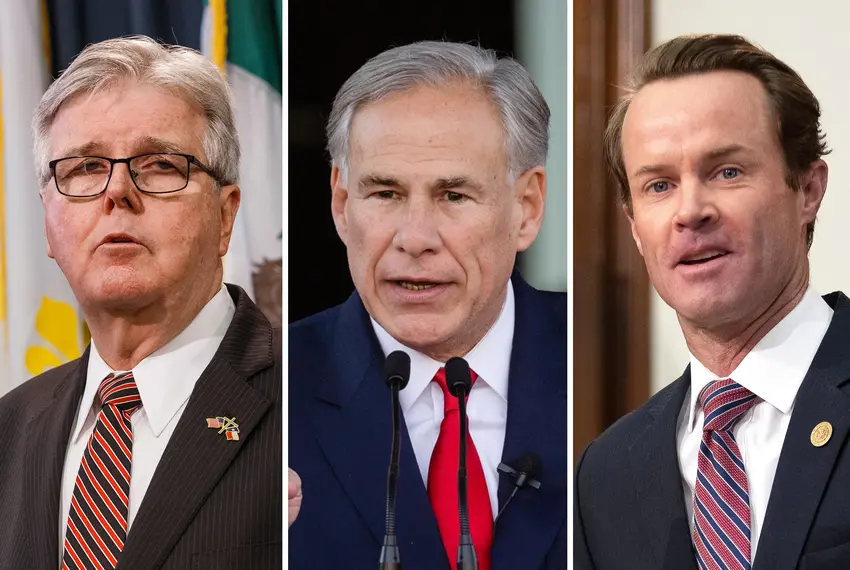 06/01/2023
Always happy to castigate the Texas House, Patrick breaks form to criticize the governor as misinformed and unsympathetic toward homeowners.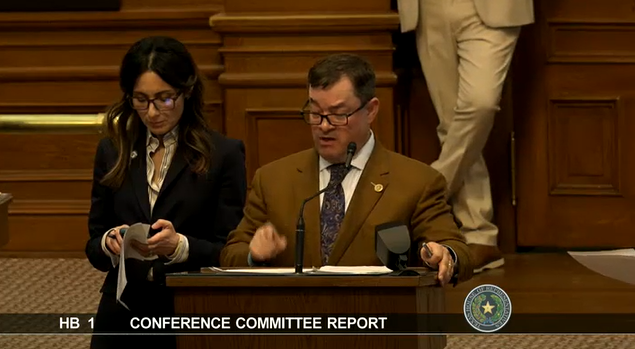 School Finance, Retirement | TRS | Social Security, Texas Legislature, Privatization | Vouchers, Educator Compensation | Benefits
05/30/2023
HB 100 was a casualty of a breakdown in communications between the House and Senate as the regular session drew to a close.