Teach the Vote's Week in Review: Feb. 1, 2019

Teach the Vote
Texas Legislature Elections
Date Posted: 2/01/2019
Here's your weekly wrap-up of education news from the ATPE Governmental Relations team:
---
Legislators and SBOE members gathered for the board's swearing-in ceremony, Jan. 28, 2019.
The State Board of Education (SBOE) held its first meetings of the new year this week in Austin. ATPE Lobbyist Mark Wiggins attended the meetings and provided updates for our blog.
Things kicked off on Monday when all members of the board, both newly elected and re-elected, were sworn in by Senate Education Committee Chair Larry Taylor (R-Friendswood). Members of the board adopted operating rules for the body, discussed the board's authority in relation to charter schools, and also approved committee assignments and officer elections, including naming Marty Rowley (R) of Amarillo as Vice Chair and Georgina Perez (D) of El Paso as Secretary of the board. Additional committee assignments and chair appointments can be viewed in this blog post from Wiggins.
On Tuesday, the board was briefed by Texas Commissioner of Education Mike Morath on the "State of the State of Public Education" annual report. Morath also discussed the creation of curriculum guides by the Texas Education Agency (TEA), educator compensation, and other topics as noted in this blog post. Wednesday, the board participated in a learning roundtable at the Austin Convention Center where it discussed its Long-Range Plan for Public Education, a list of goals and recommendations to improve public schools by 2030.
Lastly, the SBOE ended its meetings by unveiling today the new logo for the Permanent School Fund, which was designed by Melissa Richardson of Dripping Springs High School as part of a contest. The board will meet again on April 2-5, 2019.
---
SPECIAL ELECTION UPDATE: El Paso residents turned out on Tuesday to elect a new state representative for Texas House District 79. El Paso Community College Chairman, Art Fierro, won the House seat with 53% of the votes in the special election. Fierro will be completing the term of former Rep. Joe Pickett who resigned recently due to health complications. Fierro's term will expire in 2021. ATPE congratulates Representative-Elect Fierro and looks forward to working with him.
Meanwhile, some Houstonians will still have to wait in order to find out who will be replacing former Rep. Carol Alvarado, who vacated her House seat in District 145 order to run successfully for the Texas State Senate in another special election for Senate District 6. As for the new representative for House District 145, the race has been narrowed down to two Democratic candidates, Christina Morales and Melissa Noriega. The date of the runoff election for HD 145 has not yet been announced.
Lastly, one more seat in the Texas House remains vacant, that of San Antonio Democrat Justin Rodriguez who vacated his seat to run for (and get elected) Bexar County commissioner. Early voting for the House District 125 special election begins Monday with the election being held on Feb. 12. View profiles of the special election candidates on Teach the Vote, and read more about each race in this article by The Texas Tribune.
---
Earlier today, the Texas Education Agency (TEA) released its accreditation statuses for Texas public schools for the 2018-19 school year. The statuses based on academic accountability ratings and the Financial Integrity Rating System of Texas (also known as School FIRST) recognize schools and districts that meet certain academic and financial benchmarks. According to TEA, 99% of Texas schools were designated as accredited for the 2018-19 year. More information can be found in this press release from the agency.
---
House Committee on Public Education
The House Public Education Committee convened its first meeting of the regular session this week. Led by Chairman Dan Huberty (R-Kingwood) who is serving his third term as chair, the committee heard from Texas Education Agency (TEA) staff about issues such as STAAR testing, educator certification, and TEA's Special Education Strategic Plan. The committee will reconvene several times over the next two weeks to hear invited testimony from members of the Texas Commission on Public School Finance and other stakeholders regarding the commission's recommendations for school finance reform. Learn more in this blog post from ATPE Senior Lobbyist Monty Exter, who attended this week's first hearing.
---
The House Appropriations Committee also began meeting this week. ATPE Senior Lobbyist Monty Exter attended the first few meetings and provided this update. After opening remarks from Chairman John Zerwas (R-Fulshear), including some gentle ribbing about punctuality that will likely turn into a session long running joke, the committee heard from what is likely the last stop on the Comptroller's biennial revenue estimate tour. The committee also received from the Legislative Budget Board (LBB) some high-level budget numbers, including on public education and the Teacher Retirement System (TRS). The committee is scheduled to hear more in-depth testimony on TRS, school safety, and school finance on Monday, Feb. 4. Most of the truly in-depth work on the initial House budget bill is done by subcommittees, including an Article III subcommittee that reviews the education portion of the budget. The members of those subcommittees are determined by the chairman of the Appropriations Committee and will likely be named next week.
The Senate Finance Committee also continued to meet this week but on areas other than public education. The Senate committee will turn its attention to education funding later this month, and ATPE's lobby team will provide updates here on our Teach the Vote blog.
---
Texas Legislature, Elections, Curriculum | Instruction, Privatization | Vouchers, School Safety
05/05/2023
Don't forget to vote Saturday in the May 6 local election. Plus, the House will be tackling its first Saturday calendar, which means sine die is nigh.
06/02/2023
The HB 100 voucher scheme dies at the end of regular session, plus a special session and the TEA takeover of Houston ISD begin.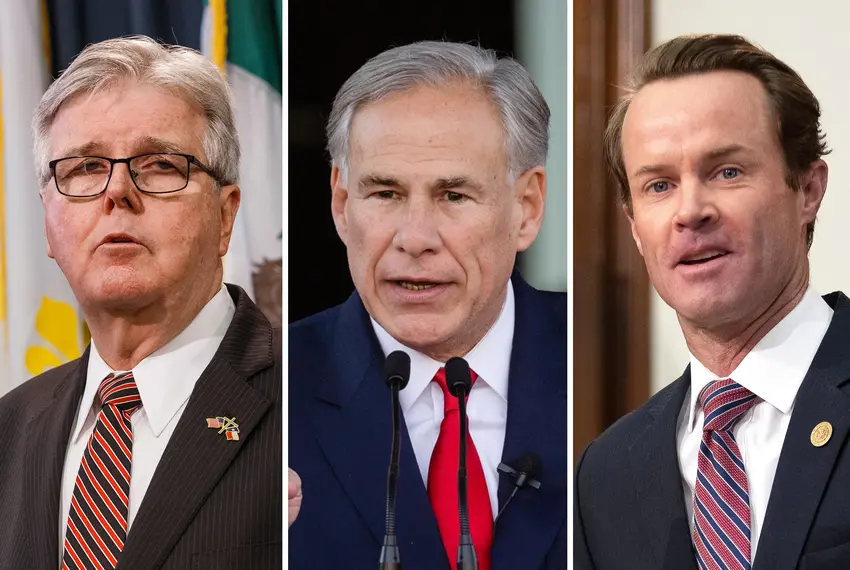 06/01/2023
Always happy to castigate the Texas House, Patrick breaks form to criticize the governor as misinformed and unsympathetic toward homeowners.