House Public Education Committee hears 21 bills

Teach the Vote
Texas Legislature
Date Posted: 2/27/2019 | Author: Andrea Chevalier
Yesterday was round two of bills up for public hearing in the House Public Education Committee. Twenty-one bills were discussed, covering topics including the instructional materials allotment, social work and mental health services in schools, posthumous diplomas, community schools, and cardiac assessments.
ATPE Senior Lobbyist Monty Exter testifying in the House Public Education Committee on February 26, 2019
ATPE Senior Lobbyist Monty Exter testified in support of House Bill (HB) 199 by Vice Chairman Bernal, D-San Antonio. HB 199 would allow the instructional materials and technology allotment (TIMA) to be used for the salary and other expenses of an employee who is directly involved in student learning or in addressing the social and emotional health of students. Exter testified that there is already a prioritization of the TIMA in statute requiring it to be used for materials first and that it is important to allow districts to use any leftover funds for those who deliver the instruction associated with the materials: educators. Exter further explained that the bill allows for the most efficient use of dollars and the least waste.
ATPE registered positions in support for the following bills:
The following bills were also heard in committee:
Chairman Huberty said that he intends to reveal a plan for his school finance bill later this week and that next week's hearing will cover topics related to assessment. He also added that the testing companies will be in attendance at the hearing.
School Finance, Texas Legislature, Curriculum | Instruction, TEA | Commissioner | SBOE, Privatization | Vouchers
02/03/2023
The SBOE squeezed a four-day meeting into two, and most legislative activity was canceled this week due to a winter storm. Read more from ATPE Governmental Relations.
Texas Legislature, TEA | Commissioner | SBOE, Privatization | Vouchers, Deregulation | Charter Schools
02/03/2023
Texas Gov. Greg Abbott swore in six new members at the State Board of Education's February 2023 meeting.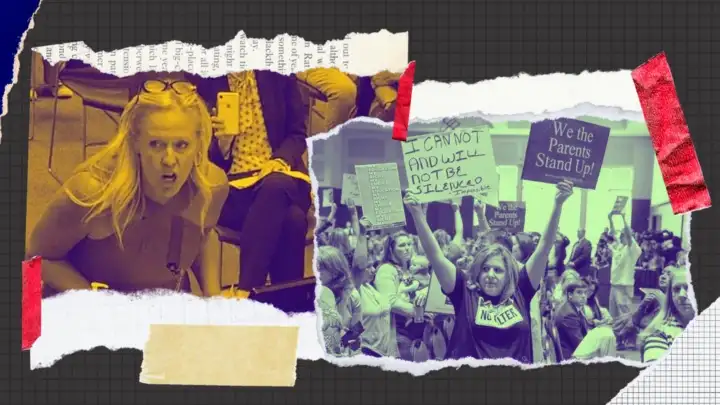 Privatization | Vouchers
02/01/2023
"The public good? Sounds like Marxism." Read more from guest writer Joel Nihlean.