Highlights of Friday's SBEC meeting

Teach the Vote
Educator Preparation | Certification
Date Posted: 2/23/2019 | Author: Andrea Chevalier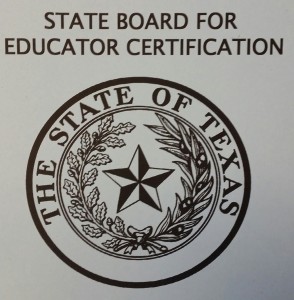 The State Board for Education Certification (SBEC) met yesterday, Feb. 22, in Austin to take up an agenda involving several actions items and discussions. Action Items The action items for the February 2019 SBEC meeting included:
Updates from TEA's Divisions of Educator Leadership and Quality, which included current numbers on educator certification; educator standards, testing, and preparation; educator investigations; and legal case dockets.
Approval of the proposed new rule specifying the certification standards for the English as a Second Language (ESL) Supplemental Certificate (proposed effective July 21, 2019). One of the changes to the standards is a section on culturally responsive teaching in order to construct mutually adaptive learning environments for English learners.
Approval of the review of Chapter 249 of Title 19 of the Texas Administrative Code on educator disciplinary proceedings, sanctions, and contested cases. (SBEC rules are reviewed periodically according to a normal schedule, chapter by chapter.)
Approval of the proposal to change the closing deadline for the certification and testing requirements for the current Principal Certificate to August 31, 2019. Additionally, all applications must be completed and received by TEA by October 30, 2019. SBEC also heard an update on the 52 educator preparation programs (EPPs) that will now offer the new Principal as Instructional Leader Certificate. See more about Principal Certification Redesign here.
Approval of the 2017-18 Accountability System for Educator Preparation Programs (ASEP) accreditation statuses for all EPPs. This is an annual action item.
Approval of a new Superintendent class of certificate to be offered by the Harris County Department of Education.
Annual review of the Board Operating Policies and Procedures (no changes).
Approval of decisions regarding educator litigation and disciplinary cases.
Discussion Items
The board's agenda included a lengthy discussion on the upcoming EdTPA pilot, which will examine the validity and feasibility of using a performance-based assessment for teacher certification.
On the issue of Teacher Certification Redesign, the board found themselves listening to hours of testimony from representatives of university EPPs and alternative certification providers, TeachPlus, and TeachPlus fellows. The majority of board members expressed concern with EdTPA following the testimony, but were at an impasse as no action could be taken since the item was posted on the agenda as discussion-only. Among the discussed alternatives to EdTPA were residency programs (suggested by SBEC member Art Cavazos) and using the T-TESS plus a revised EC-12 Pedagogy and Professional Responsibilities (PPR) exam that includes constructed response questions (suggested by multiple EPPs). The board also very briefly discussed:

The shift to subject-matter-only assessments for EPPs that require pre-admission content tests (PACT), which would increase the cost of the test by $106 (proposed effective January 1, 2020).
The option of a four-week, intensive pre-service pathway towards an intern certificate, which is meant to incentivize alternative certification and post-baccalaureate programs to have pre-service teaching.
Updates to current content exams to support a focus on content pedagogy. Public comment is currently being taken to help develop two of these: the science of teaching reading exam and the EC-3 content exam.

Proposed revisions to EPP admissions, specifically to implement the subject-matter-only assessments to be used for the PACT, in lieu of the current exam that tests an applicant's content and pedagogy knowledge. Currently, only alternative certification programs are able to require PACT for admission purposes. Additionally, the revisions include new rules for the Trade and Industrial Workforce Training (6-12) certification to fulfill the requirements of HB 3349 (passed in the 85th legislative session in 2017).
Proposed revisions to requirements for EPPs, including the definition and programmatic requirements of the intensive pre-service option; a new rule that EPPs can change their name for purposes of accreditation only if they change ownership; a new requirement for candidates seeking certification in two fields to have clinical teaching in both fields; and a revision to align EPP responsibilities to the new subject-matter-only PACT exam.
Proposed revisions to the guidelines and procedures related to educator testing and certification to reflect the changes of the Teacher Certification Redesign. The revisions would align with new PACT exam definitions, include a 45-day waiting period between test attempts, update required tests for issuance of the standard certificate, create the new requirements for the intensive pre-service option, and update testing fees for edTPA and the new subject-matter-only PACT exams.
A discussion of how districts are required to make personnel decisions. For instance, if you have a certificate in Ethnic Studies: Mexican American Studies 9-12, you are allowed to teach a variety of social studies and history courses. Additionally, those with Art certifications will be able to teach Floral Design, grades 9-12.
The next SBEC board meeting will be on April 26, 2017. After approval, items from the agenda will be posted on the
Texas Register
for public comment. Search the agency "State Board for Educator Certification" to find the items once they are published.
06/02/2023
The HB 100 voucher scheme dies at the end of regular session, plus a special session and the TEA takeover of Houston ISD begin.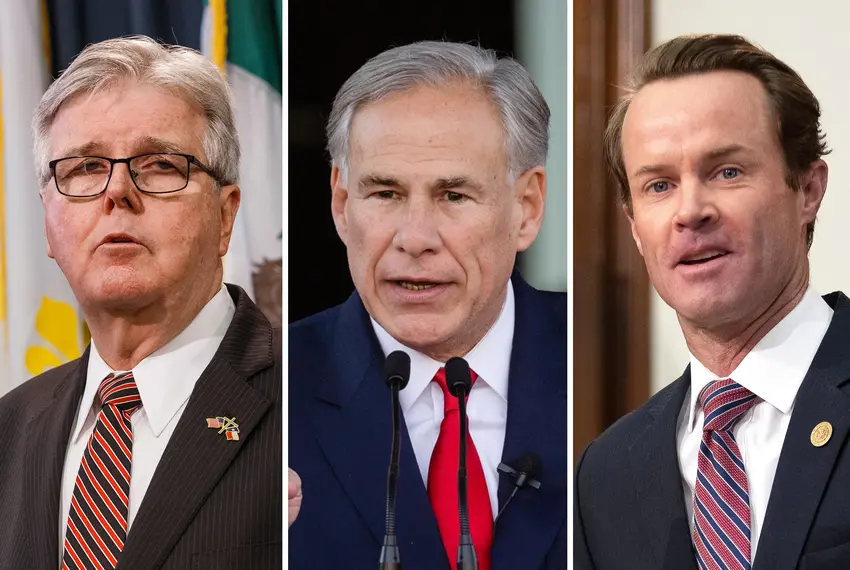 06/01/2023
Always happy to castigate the Texas House, Patrick breaks form to criticize the governor as misinformed and unsympathetic toward homeowners.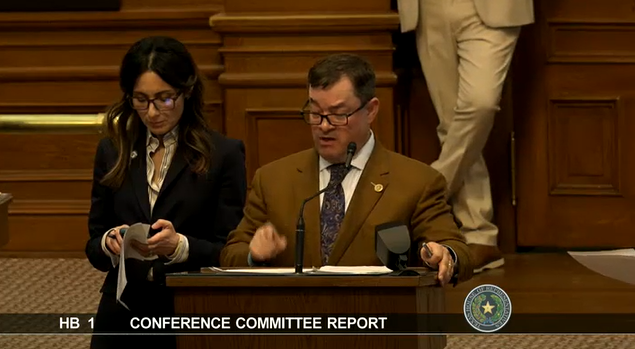 School Finance, Retirement | TRS | Social Security, Texas Legislature, Privatization | Vouchers, Educator Compensation | Benefits
05/30/2023
HB 100 was a casualty of a breakdown in communications between the House and Senate as the regular session drew to a close.