Teach the Vote's Week in Review: Dec. 13, 2019

Teach the Vote
Educator Preparation | Certification Retirement | TRS | Social Security Elections
Date Posted: 12/13/2019 | Author: Andrea Chevalier
Gearing up for the holidays? Take a break from shopping to catch up on this week's education news from the ATPE Governmental Relations team.
---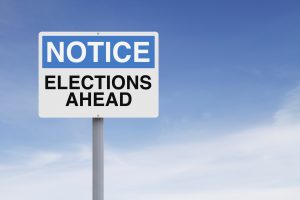 ELECTION UPDATE: The candidate filing period has ended, bringing us one step closer to the Texas primary elections on March 3, 2020. The deadline to register to vote in one of the primaries is Feb. 3, 2020! Check your voter registration status here. Read more of the latest election news in this week's election roundup blog post from ATPE Lobbyist Mark Wiggins here.
If you live in House District 28, 100, or 148, don't forget that you've also got a special election runoff coming up on Jan. 28, 2020. Early voting begins Tuesday, Jan. 21. If you are registered to vote in one of these districts, you may vote in the runoff regardless of whether you voted in the original special election in November. The deadline to register to vote in that special election runoff is Dec. 29, 2019.
Visit TexasEducatorsVote.com to get involved, find activities you can do to drive more participation in elections, and sign up for voting updates. Also, be sure to check out your state legislators' profiles on our Teach the Vote website to find out how they voted on education bills in 2019. Read our recent blog posts to learn more about which education bills are featured and takeaways for using the record votes featured on our site. Teach the Vote will soon include profiles of all the candidates vying for seats in the Texas Legislature and State Board of Education.
---
Reps. Steve Allison and Ernest Bailes chat with ATPE's Shannon Holmes on Dec. 12, 2019
A group of educators gathered near Austin this week at the Texas Association of Midsized Schools (TAMS) annual conference. Attendees heard from legislators and education advocates on a number of important topics including school funding, accountability, and educator retirement issues.
ATPE Executive Director Shannon Holmes moderated a conversation about teacher pay in the wake of this year's passage of House Bill 3. The teacher compensation panel featured state representatives Steve Allison (R-Alamo Heights) and Ernest Bailes (R-Shepard). House Public Education Committee chairman Rep. Dan Huberty (R-Kingwood) and Senate Education Committee chairman Sen. Larry Taylor (R-Friendswood) also participated in a panel during the conference.
---
The preliminary results of ATPE's "Your Voice" survey are starting to take shape. Our members are telling us that standardized testing is their number one policy priority. Want to chime in? You still have time to participate in this short, three-question survey, which is meant to gather ATPE members' opinions on education issues, including results of the last legislative session. ATPE members are encouraged to take our "Your Voice" survey on ATPE's Advocacy Central. Call the ATPE Member Services department at (800) 777-2873 if you need help logging into Advocacy Central.
---
The Teacher Retirement System (TRS) Board of Trustees met in Austin for the last time this year on Thursday and Friday of this week. The board contemplated space planning needs for the TRS agency, reviewed a recent actuarial valuation of the TRS Pension Trust Fund, and discussed a funding policy. For more detail, check out this teaser post from ATPE Senior Lobbyist Monty Exter and check back on Teach the Vote next week for a full summary of this week's TRS meetings.
---
Last Friday, Dec. 6, 2019, the State Board for Educator Certification (SBEC) held its final meeting of the year. The board discussed several items, including new teacher and principal surveys, enabling high school students to become certified as educational aides, and other changes to implement bills from recent legislative sessions. ATPE Lobbyist Andrea Chevalier testified at the meeting asking the board to help Master Reading Teachers retain their teaching assignments once their Legacy Master Teacher certificates expire under HB 3. Read a full meeting summary in this blog post and watch video of ATPE's testimony here (located at the 41:00 mark on the archived broadcast).
---
A new report by the Center for American Progress describes the nationwide trend of declining enrollment and completion in educator preparation programs. The authors dive into Texas and California specifically to explain two different approaches to this issue. In Texas, enrollment has increased due to the proliferation of alternative certification programs, while completion has declined. Read an analysis of the report by ATPE Lobbyist Andrea Chevalier here.
Texas Legislature, Elections, Curriculum | Instruction, Privatization | Vouchers, School Safety
05/05/2023
Don't forget to vote Saturday in the May 6 local election. Plus, the House will be tackling its first Saturday calendar, which means sine die is nigh.
06/02/2023
The HB 100 voucher scheme dies at the end of regular session, plus a special session and the TEA takeover of Houston ISD begin.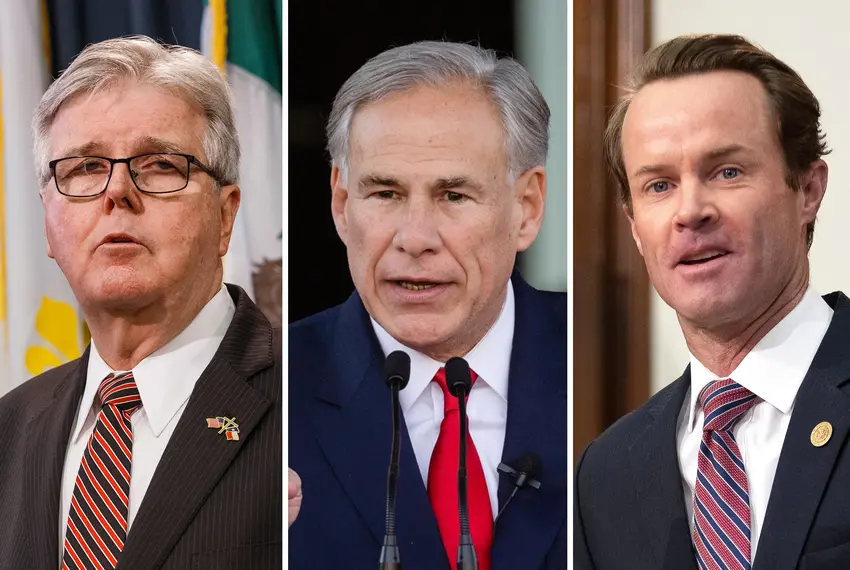 06/01/2023
Always happy to castigate the Texas House, Patrick breaks form to criticize the governor as misinformed and unsympathetic toward homeowners.