Teach the Vote's Week in Review: Aug. 2, 2019

Teach the Vote
School Finance Educator Preparation | Certification Elections
Date Posted: 8/02/2019
Here's your weekly wrap-up of education news from the ATPE Governmental Relations team:
---
With the passage of major bills like House Bill 3 on school finance and reform and House Bill 3906 on student testing during the recently concluded 86th legislative session, educators and other members of the public will have opportunities to serve on advisory committees as the bills are implemented. In correspondence to school administrators this week, the Texas Education Agency (TEA) announced a call for nominations to serve on the following five advisory committees, along with deadlines for nominations as shown below:
Reading Standards K-3 Advisory Committee - August 7, 2019
Special Education Allotment Advisory Committee - September 1, 2019
Compensatory Education Allotment Advisory Committee - August 12, 2019
Financial Aid Advisory Committee - June 1, 2020
Assessment Educator Advisory Committee - August 16,2019
Find more information on the committees, their requirements, and time commitments here.
---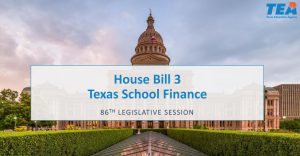 Earlier this year, the Texas Education Agency (TEA) announced its launch of a resource website along with other explanatory materials aimed at helping the public understand House Bill 3, the school finance reform bill that passed during the 2019 regular legislative session this year. The latest releases in TEA's video series entitled "HB 3 in 30" cover recapture and the move to current year property values and use of the fast growth allotment for purposes of school funding. Check out the latest TEA videos here.
---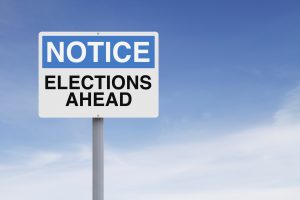 ELECTION UPDATE:
This week saw another round of important developments concerning the 2020 elections, as ATPE Lobbyist Mark Wiggins reports this week. State Rep. John Zerwas (R-Richmond) announced he is retiring from the Texas Legislature, where he chaired the House Appropriations Committee for the past two sessions. As the chief budget writer in the House, the appropriations chair is second only to the speaker in terms of political power, which makes Rep. Zerwas's announcement significant. Zerwas won reelection against Democrat Meghan Scoggins by an eight percent margin in 2018, which puts his House District 28 among those considered "in play" in the 2020 general election.
U.S. Rep. Will Hurd (R-San Antonio) also announced this week he will not seek reelection to Congress. This announcement sent shockwaves through the national Republican Party, which has benefitted from Rep. Hurd's ability to win in what is considered a Democratic-leaning congressional district. Hurd is also the only African-American Republican in the U.S. House. His retirement increases the prospects for Democrats hoping to take Congressional District 23 in 2020.
Even though the 2020 election seems far away, it's important to remember that primary races are coming in March. The primary elections are still the races in which most of the political posts in Texas are decided. Texas Educators Vote, a coalition of public education supporters that includes ATPE, has launched a new website with information about how and where to vote. Check it out at TexasEducatorsVote.com and sign up to receive text and e-mail updates about election dates and information.
---
In case you missed our blog reporting last weekend, the State Board for Educator Certification (SBEC) met on July 26, 2019. Much of the meeting was devoted to consideration of rules to implement bills passed during the 86th legislative session that concluded earlier this year. Among the items on SBEC's lengthy agenda were the plans for piloting of EdTPA portfolio assessments for educator certification, final adoption of changes to teacher assignment rules, and proposed modifications to requirements for admission to an educator preparation program.
For more on actions taken by the board in last week's meeting, check out this comprehensive blog post by ATPE Lobbyist Andrea Chevalier.
---
Texas Legislature, Elections, Curriculum | Instruction, Privatization | Vouchers, School Safety
05/05/2023
Don't forget to vote Saturday in the May 6 local election. Plus, the House will be tackling its first Saturday calendar, which means sine die is nigh.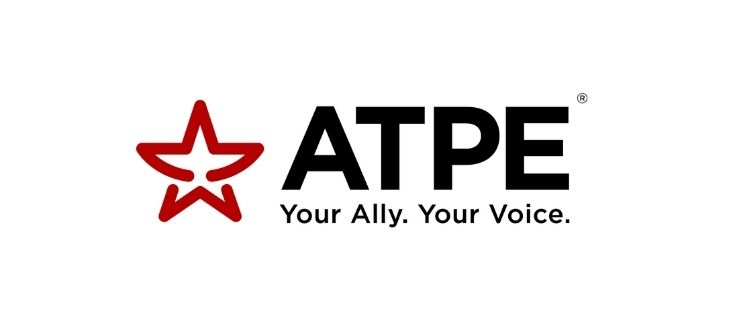 School Finance, Texas Legislature, Privatization | Vouchers, Educator Compensation | Benefits
05/28/2023
ATPE thanks legislators who stood strong with public education students and educators.
School Finance, Retirement | TRS | Social Security, Texas Legislature, Educator Rights, Curriculum | Instruction, Privatization | Vouchers, School Safety, Educator Compensation | Benefits
05/26/2023
Vouchers are still a threat and the attorney general faces impeachment in the final days of the 88th Legislature.